Camilla Belle is arguably one of the most beautiful actress in Hollywood. Always fresh-faced and gorgeous, it's impossible not to notice her in a crowd of people.
The actress has 5 film projects lined up so took advantage of her down time and decided to attend the 2014 Coachella Art and Music Festival. Camilla wore tattered shorts, a sleeveless top, and gladiator sandals to the festival.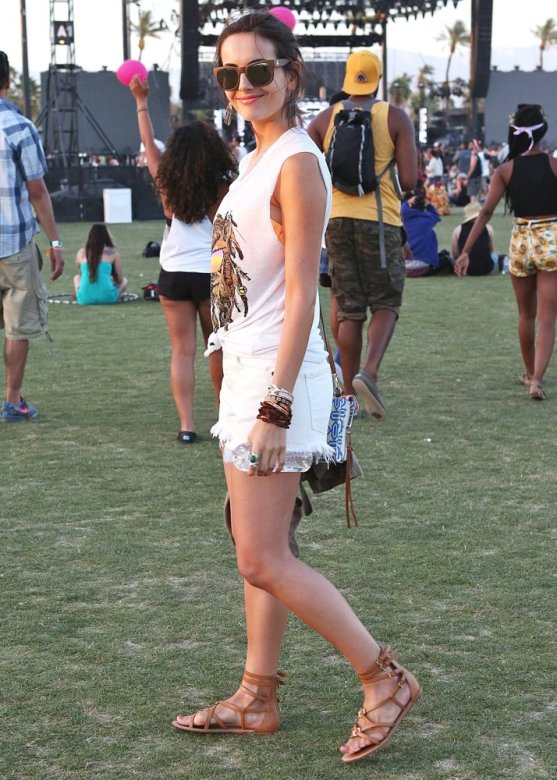 Even when she's off duty, Camilla likes to wear classic feminine looks. It was definitely nice to see her in a more rugged look. She was still a stunner. Camilla is so beautiful she can wear a potato sack and we'd still notice her.
Camilla's sunglasses and sandals for the day were by Tory Burch. Even from her brand choice, you can tell, Camilla likes the classics.
We found the sandals that Camilla wore to the event in a different color: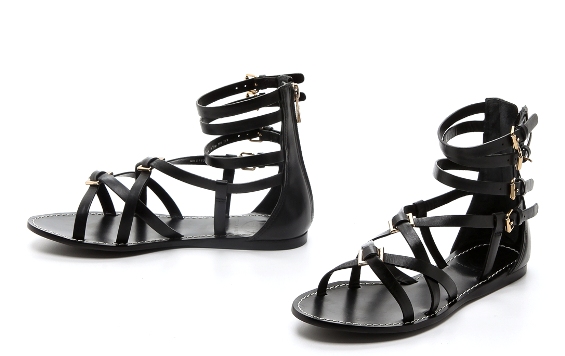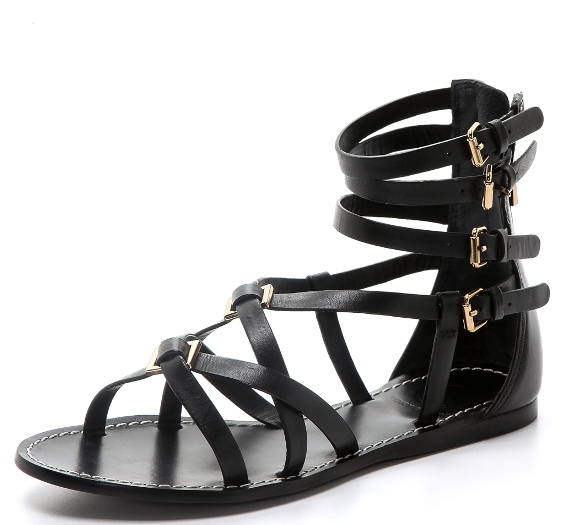 The sandals have a classic gladiator silhouette and are made of cowhide leather in Spain.