Cameron Diaz was a model before she became an actress, so I can understand why she was very comfortable flaunting her figure for the cover of Esquire's August 2014 issue. The 41-year-old actress rocked a one-shoulder high-cut one-piece suit that accentuated her long legs and cute little tush.
Of course, because we're all about shoes here, I certainly didn't miss the heels she used to go with the skimpy outfit. Cam finished the suit with a pair of gold mesh pointy pumps from none other than Christian Louboutin. It was a very simple and minimalist look for a cover photo, but the impact was major.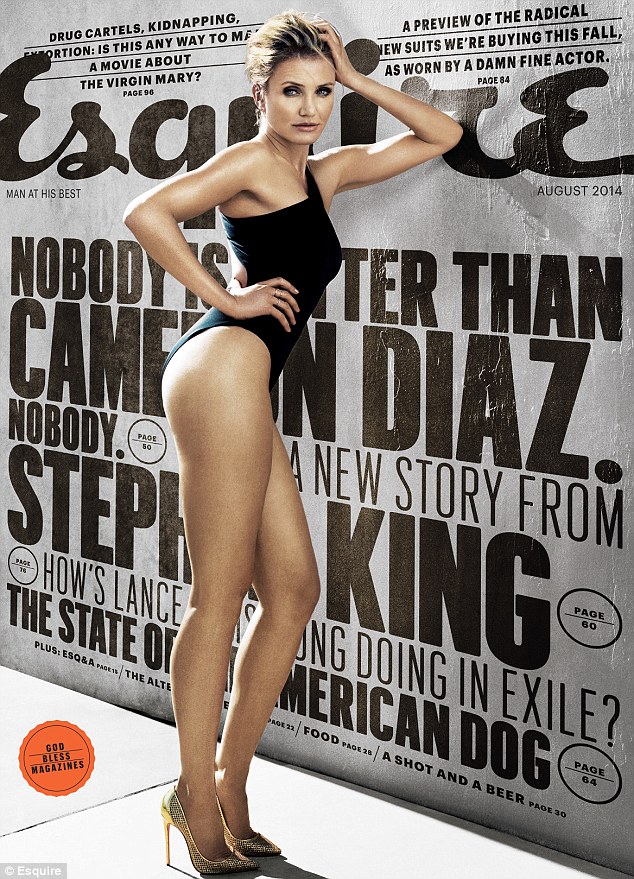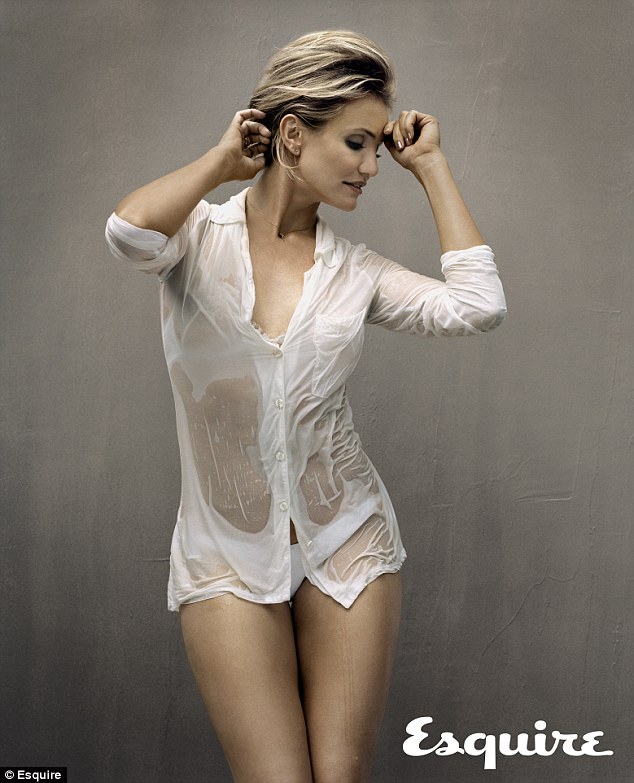 Cameron Diaz poses half-naked and flaunts her figure for Esquire's August 2014 issue
How do you like Cameron's editorial shots for Esquire?
No doubt she looks sexy in all of them. But what I want to point out is how comfortable she looks in all the poses. I like how she doesn't look like she's trying too hard — or trying to prove something to the world, for that matter.
Going back to Cam's gold Louboutins, here's a closer look at the pair. They're called the "Follies Resille" and they feature a combination of glitter fishnet fabric and smooth metallic leather for the uppers. The shoes also feature 4-inch-tall heels and pointy toes that are universally flattering: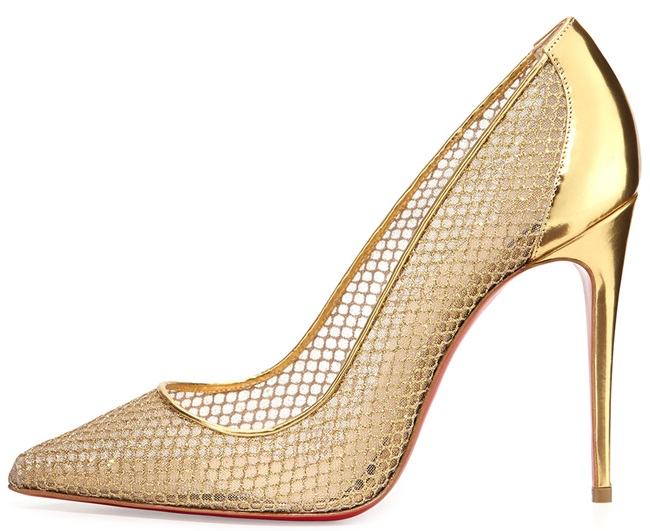 Christian Louboutin Follies Resille Glitter Fishnet Pumps, $895
Do you fancy Cameron's gold and glittery Follies Resille?
You can easily find the pumps online. They retail at a pricey $895 a pair, and also come in silver if you want the option.
For those on a budget, what I can recommend are these mesh-detailed pointy pumps from Diane von Furstenberg. While they're not exactly cheap at $350, the price definitely beats having to spend almost a thousand dollars just for a pair of shoes. Much like the Follies Resille, the "Bianca" from DVF also feature gold metallic leather uppers, mesh panels, and 4-inch-tall heels:
Diane von Furstenberg Bianca Pumps, $350
By the way, in case you didn't know it yet, you'll be seeing Cameron naked in her upcoming movie, Sex Tape, wherein she stars opposite Jason Segal. Here's a sneak peek: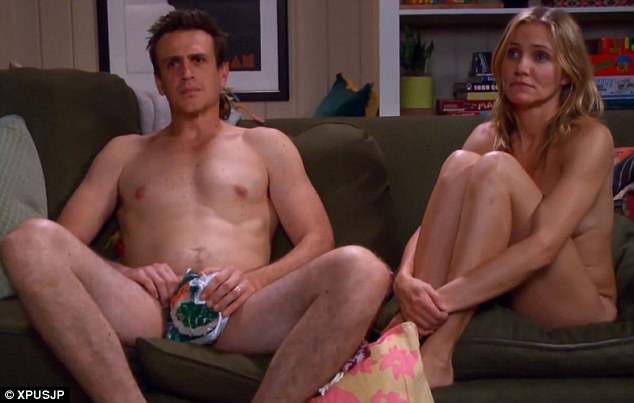 Jason Segal and Cameron Diaz go full frontal for their new movie, Sex Tape, which will be released this coming July 2014