I'm not sure if you can call it a bad habit, but I'm the type of person who buys something in multiples if I really like it. This tendency of mine applies to t-shirts (yep, those classic white shirts that fit right are quite hard to find), jeans (because great-fitting jeans are a gem), and most especially shoes (this applies to classic shoes that I often use like flats and pumps). Do you have that habit too?
Well, it seems Cameron Diaz does. The A-list actress, who has been busy promoting her new movie, The Other Woman, for the past several weeks, was spotted sporting the same shoes in different colors on two different occasions. The heels "in question" are these Maison Martin Margiela Leather Open Toe Booties. They're simple, almost seamless, yet very sleek.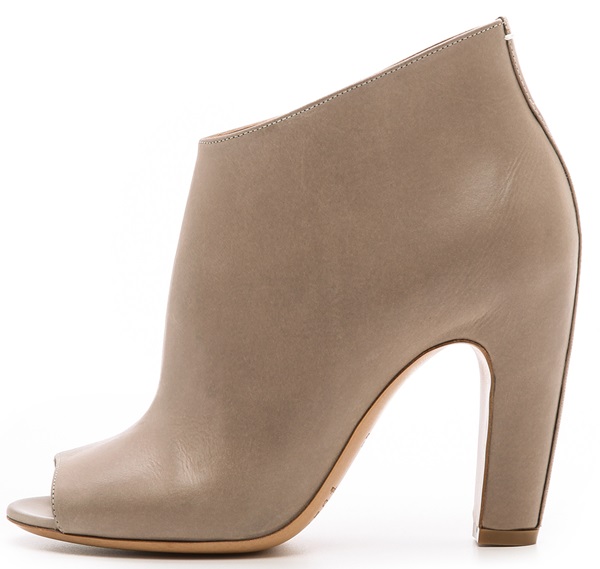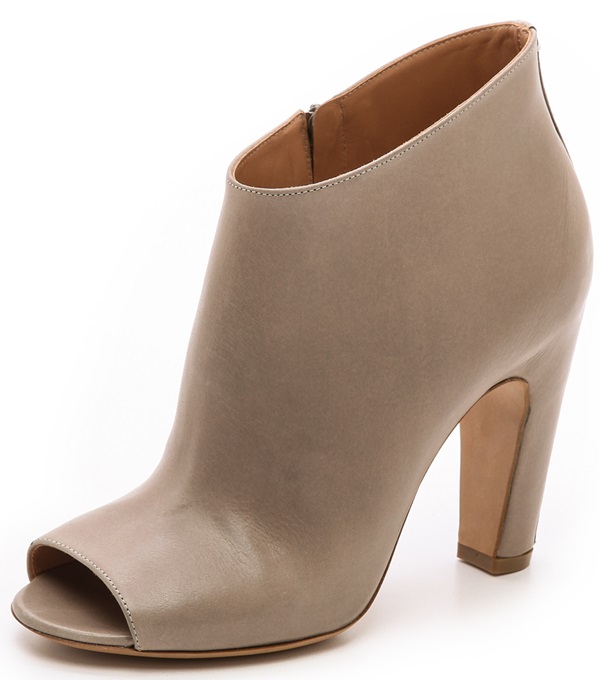 Maison Martin Margiela Leather Open Toe Booties, $945
While in Australia promoting the film, Cam wore yellow versions of the pair with black skinny jeans and a grey blazer. Red lips and bright blue earrings were her other finishing touches.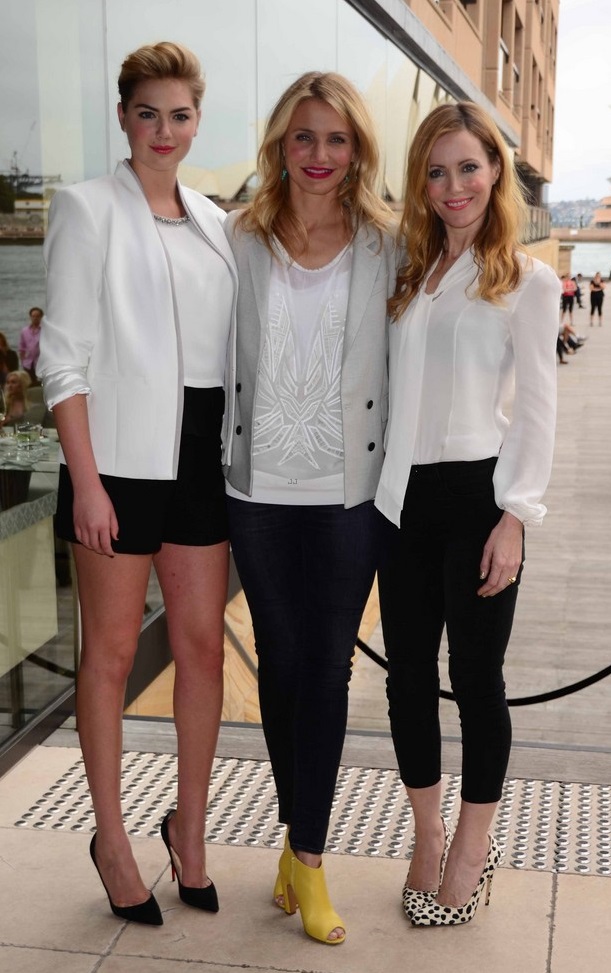 Kate Upton, Cameron Diaz, and Leslie Mann attend the photo call of "The Other Woman" in Sydney, April 15, 2014
On the way back to Los Angeles, Cam was spotted wearing the same peep-toe heels, but in a much more subdued nude color. She wore the pair with blue jeans and a grey tee.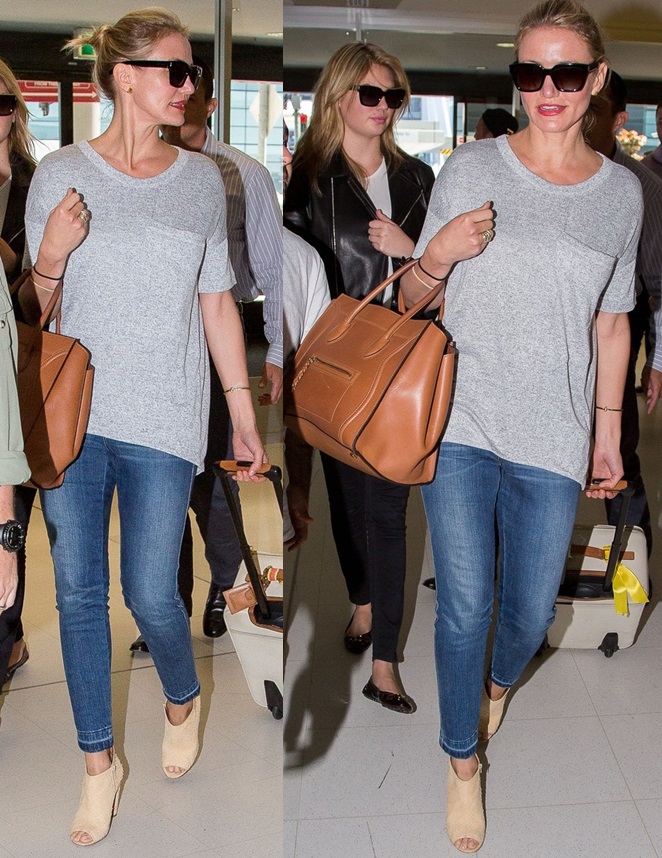 Cameron Diaz makes her way through Sydney airport in classic casual style, April 18, 2014
Hmmm. I guess she's really crazy about those Margiela booties. I'm not surprised, though. While they may look unexciting, it's the simplicity that makes the shoes more appealing. They're easy to wear and pair. They also look flattering on the legs, which in my vocabulary, is always a plus. I also have no doubt they're comfortable because the heels are just 3.5 inches tall.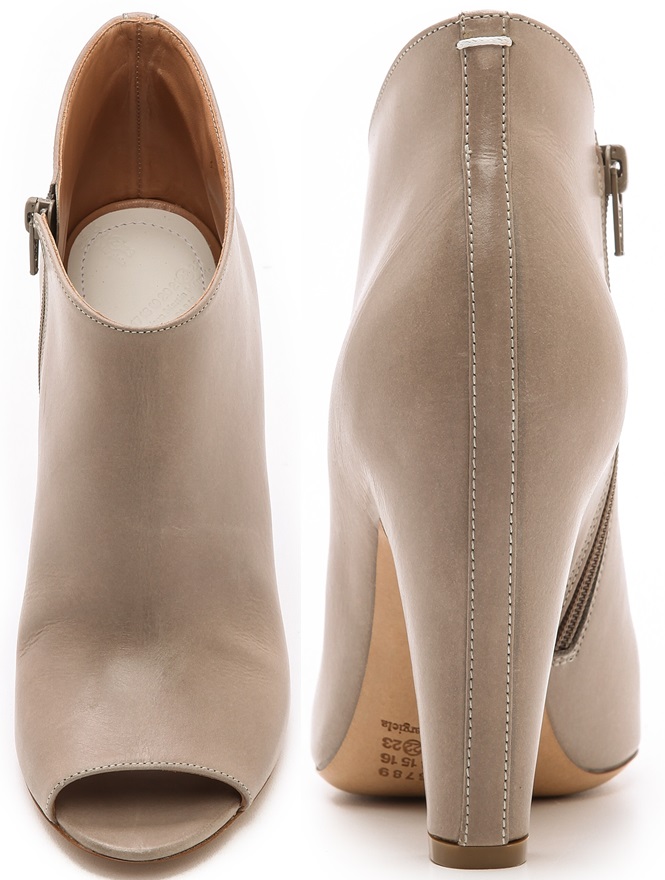 Front and back view of the shoes
Do you like Cameron's Margiela booties?
I do. The low-cut shaft makes them really great for wearing with jeans and trousers. You can also rock these shoes with shorts or short dresses and they will work. But what I fancy the most is how seamless they look from the back. I want a pair, but these booties are quite pricey at $945 (available at Neiman Marcus).
I know. Spending that much sounds utterly sinful. But if you can afford buying designer shoes without batting an eyelash, then I suggest you grab them. I recommend you get the nude pair (above). Other renditions are available online, so simply search for them if you want to check them out.
For those looking to grab a similar style for less, here's my recommendation from Steve Madden. These aren't as seamless as Cameron's Margielas and probably not as tall, but for the price of $100, I would say they're perfect.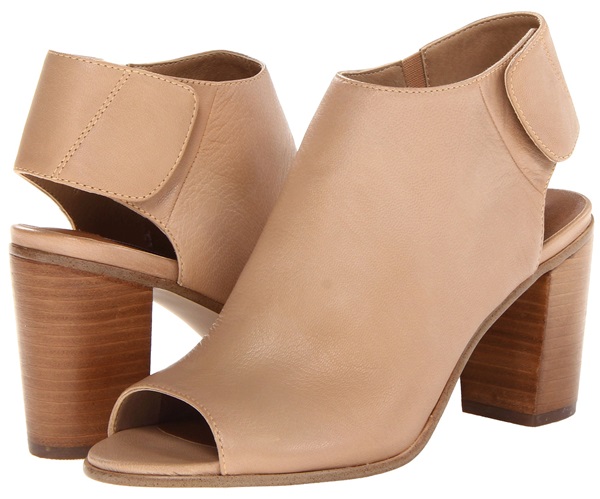 Steve Madden Nonstp Slingback Booties, $100