Cameron Diaz is definitely in some kind of 80s mood. The actress, who is quite fond of wearing figure-hugging dresses to red carpet appearances, has been sporting loose and somewhat-frumpy ensembles of late. Of course, with such a statuesque frame, wearing shapeless shifts didn't really stop the blond beauty from looking fabulous.
For the screening of her new movie in New York, Cam wore a printed number from Vionnet that was detailed with quarter sleeves and a below-the-knee hemline. Honestly, it was something that a nana would wear to a Sunday brunch with her friends — not flattering at all. Thankfully, Cam paired the dress with gorgeous pumps detailed with diagonal straps. It was a very interesting set of heels, and quite unlike anything I've seen before.
Check out Cameron's outfit below, then tell me if you approve: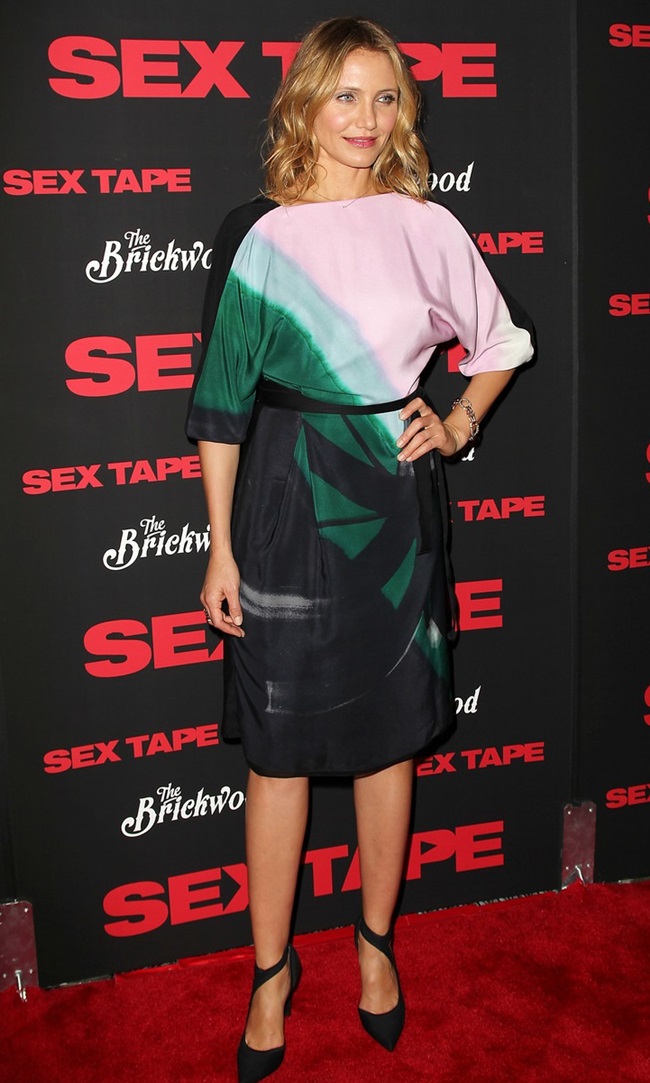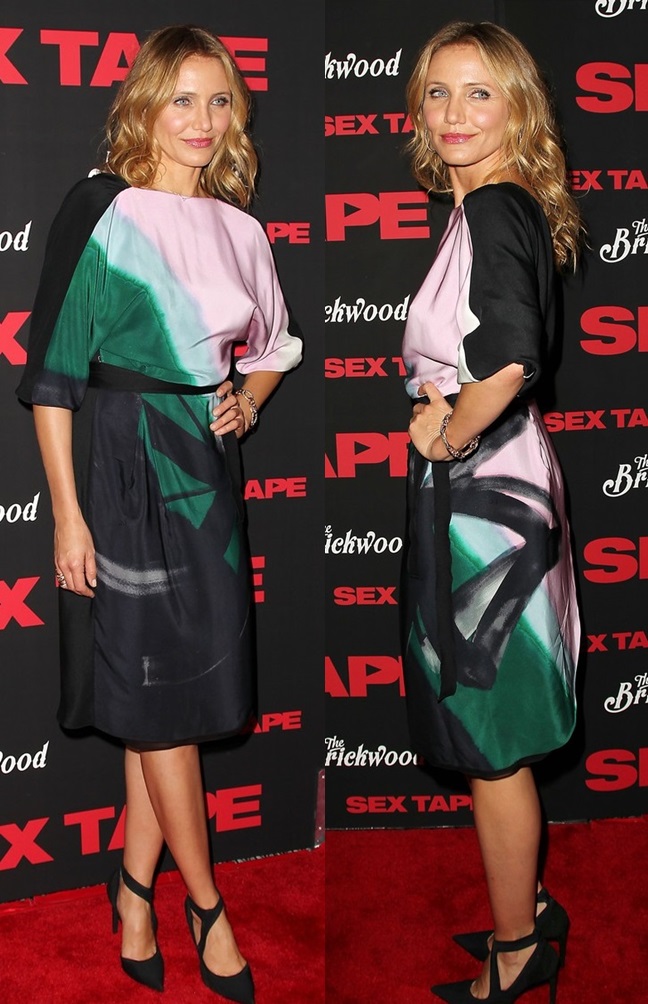 Cameron Diaz attends the screening of Sex Tape in New York City, July 14, 2014
Well, what's the verdict, do you like her dress? I agree. She looks pregnant with it. But I do love her shoes. Those pumps look one of a kind. Would you agree?
Apparently, they're from Balenciaga. They're crafted from a mix of mesh and suede materials, and feature elasticized side and ankle straps. They may not look extra special, but as you can see, they're gorgeous on Cameron's feet. Also, these shoes are pretty comfy since the heels are just 3.5 inches tall.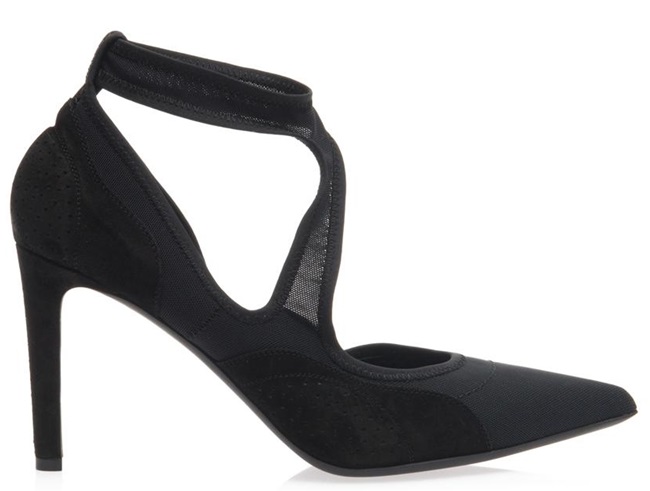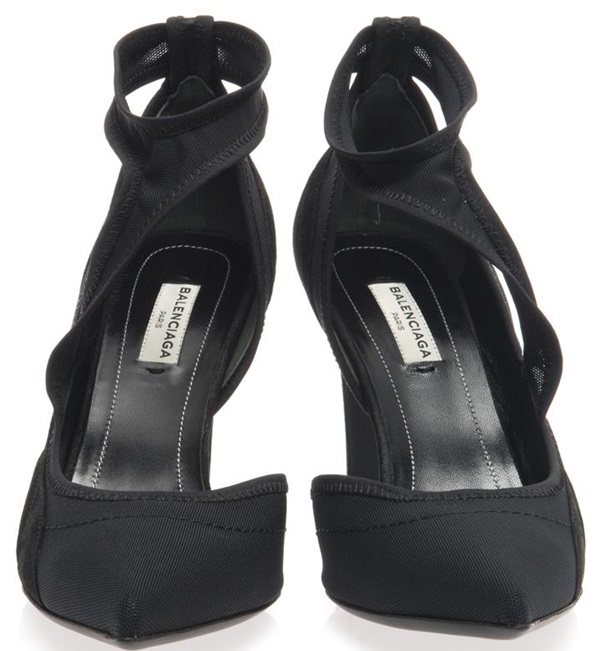 Balenciaga Mesh and Suede Pumps, $895
Will you splurge $895 and grab Cameron's Balenciaga pumps?
For those on a budget, you can try these MIA pumps with diagonal straps that I found today. These aren't as edgy or fierce as Cameron's Balenciaga pair, but they'll give you the "look" for an easy $60. In my books, that's a keeper.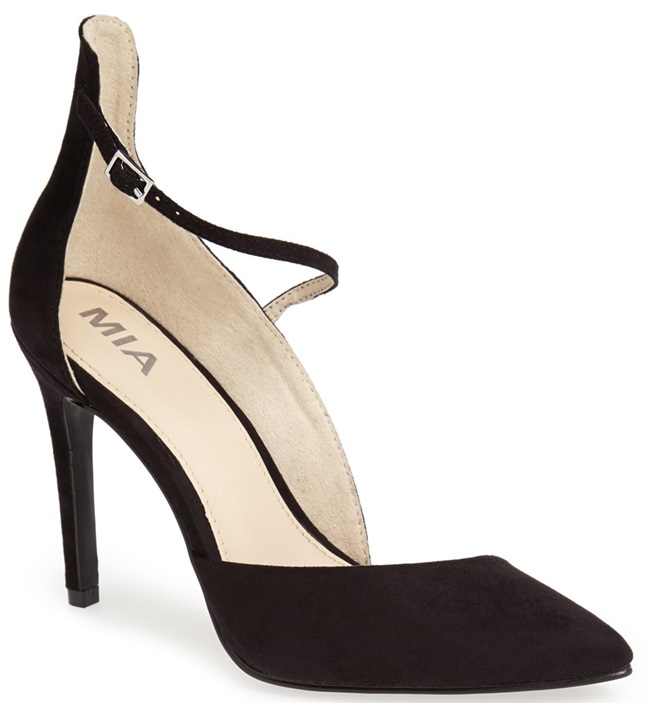 MIA Mona D'Orsay Pumps, $60