Would you like to know how to add a touch of fancy to your t-shirt-and-jeans attire?
Here's a tip from Brooklyn Decker: don't just finish your look with the usual sneakers or ballet flats. Instead, pair the mix with lace-up flats. It's an unexpected choice, but doing so will make your ordinary ensemble look a whole lot more interesting.
This is exactly what the blond beauty did as she accompanied her husband and tennis player, Andy Roddick, to his appearance on Late Night with Seth Meyers last Wednesday.
Since she was staying behind the scenes, Brooklyn decided to keep it simple by donning a t-shirt and faded black skinny jeans. To keep things spicy, she complemented the outfit with a printed purse and some nude pointy lace-up flats. The shoes made a huge difference, as the pair made her look more sophisticated and put together.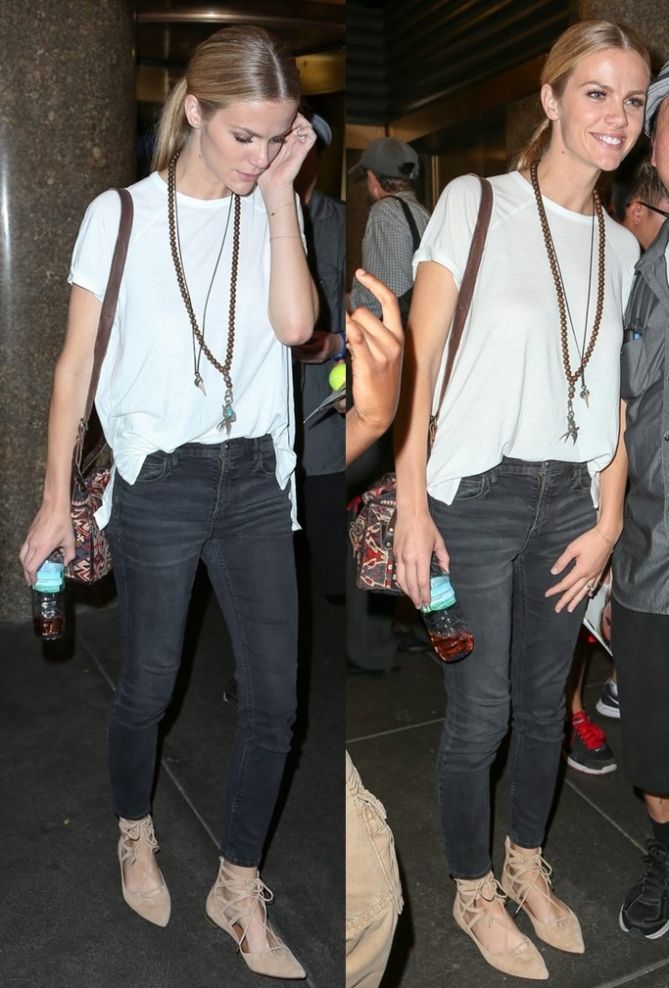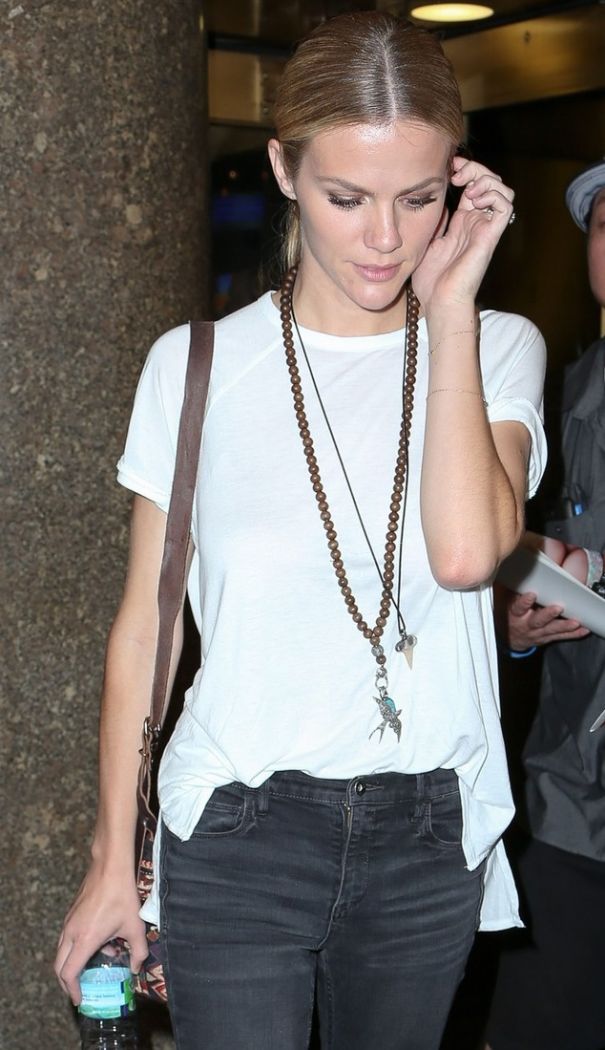 Brooklyn Decker looks chic in simple jeans and t-shirt as she poses for selfies with fans outside the Late Night with Seth Meyers studio in New York City on September 3, 2014
See.
Can you imagine how Brooklyn would have looked had she worn a pair of sneakers or simple ballet flats? Probably like the usual, and certainly nothing special. Would you agree?
Brooklyn's pointy lace-up flats are the "Belgravia" from Aquazzura. They feature super low half-an-inch-thick heels, cutouts at the ankle cuffs, a pointed silhouette and a flirty lace-up design. You can score the Belgravia online if you want a pair for yourself. It will set you back at least $630 or more, depending on the material used. Brooklyn's flats are in suede, but you can also find the Belgravia in snakeskin.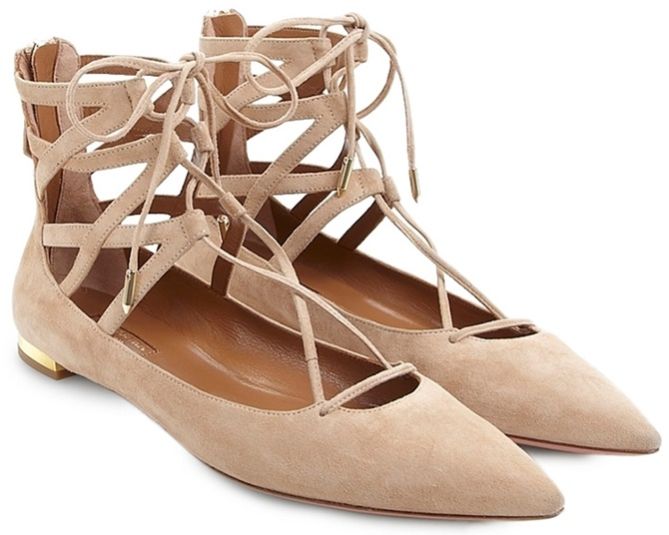 Aquazzura Belgravia Lace-Up Flats, $630
These flats are quite pricey, so if you're on a budget, the best thing you can do is look for similar styles that don't cost as much. You don't have to stick to lace-ups, you can also try  strappy silhouettes (think Valentino Rockstud). Below are a couple of alternatives I found that may be worth considering: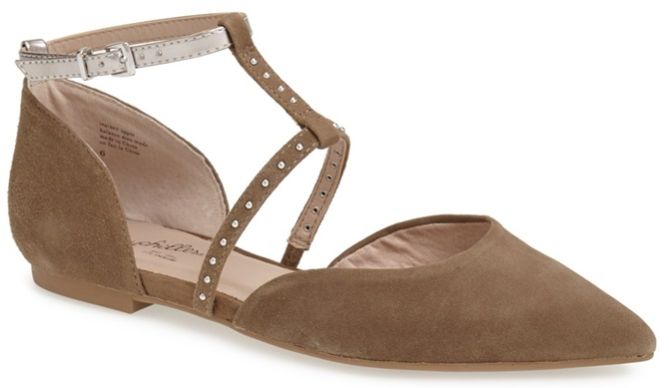 Seychelles Uncovered Ankle Strap Flats, $95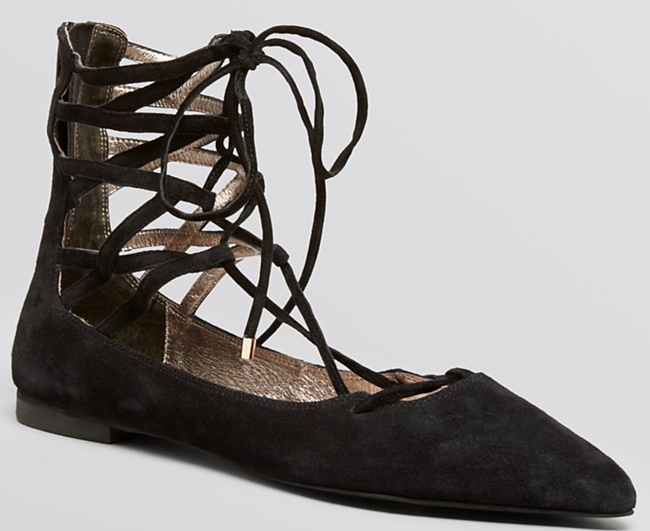 Jeffrey Campbell Atrium Lace Up Flats, $130