I'm no Britney Spears fan, but I do find it amazing how she can still make the headlines — though not exactly in the best kind of way.
For starters, word has it that the former pop princess' new album, Britney Jean, is a total letdown. Of course, before the disappointing news came out, the singer was spotted enjoying the release party of  her album in Vegas last Tuesday— where Brit-Brit is set to perform on a regular basis. 
For the occasion, Britney wore a black beaded Antonio Berardi sleeveless number and paired the frock with gold Saint Laurent pumps. The combination was very simple; even her hair was set in loose waves. Honestly, though, I couldn't decide whether to like the whole get-up or not. On one hand, she looked kind of elegant, but on the other, a tad overdone as well. I also I found her footwear choice a little off. Check out the pictures and tell me if you agree?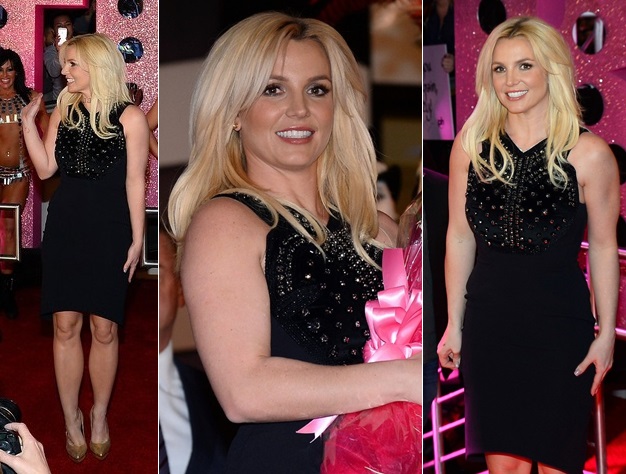 Britney Spears attends the release party of her new album, Britney Jean, in Las Vegas, December 3, 2013
Well, any thoughts? Hit or miss? Am I wrong or am I right? Should she have worn a different pair of shoes? Maybe another dress?
With the beaded dress, I can't help but wish she wore a less flashy pair. Don't get me wrong. I find nothing unappealing about her gold pumps, but I think the dazzling beads on her dress were more than enough of a statement. If she wanted to keep the shoes, a simple white shift would have worked well. Would you agree?
Britney's pumps are the Saint Laurent "Janis" Escarpin. You can find them online, though none in Britney's glam gold color. If it's the fabulousity of gold you want for the holiday season, try these alternatives from Ivanka Trump instead. These come in practically the same gold shade as Britney's heels, just minus the platforms. They're also a lot cheaper at $135: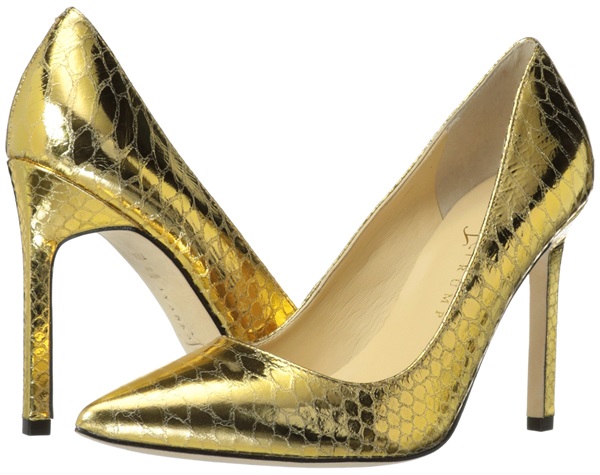 Ivanka Trump Carra Pumps in Gold, $135