By now, you should have already seen Britney Spears' "Work Bitch" video. I'm not really a fan of the song, but the beat gets you pumping adrenaline. And I don't know if you agree with me, but I kind of appreciate the way the lyrics empower and push women to, well, work; to make a living if they want to buy nice things, and not depend on a sugar daddy. It's a nice message.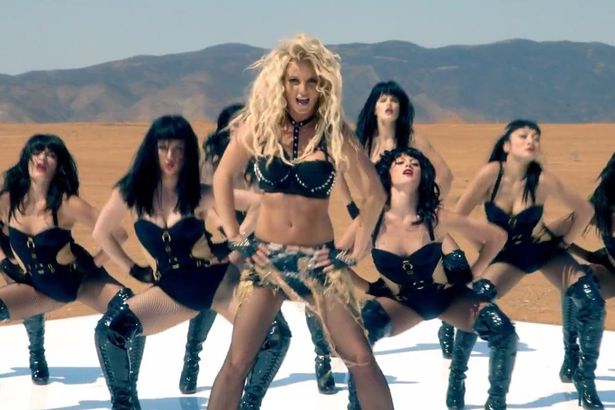 In case you didn't notice, Brit-Brit wore a LOT of shoes in the video. You can't miss those glittered platform heels from Christian Louboutin. They were the first ones I noticed. And then as you go along, you will see her in a few more designer shoes. I noticed that she wore these gold Giuseppe Zanotti pumps while doing the "sitting on the table" scene.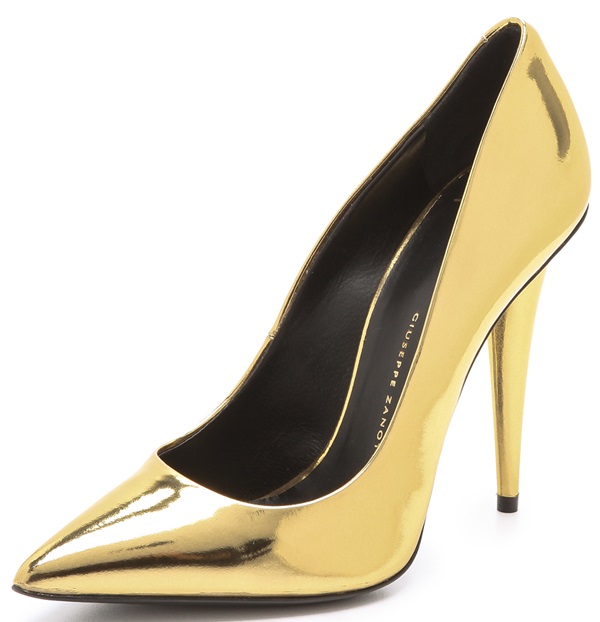 Like?
Yes, they're super sleek, and I love the liquid gold effect. I also love the really sexy silhouette. The vamps on these shoes are much lowered to help elongate the legs. The pointed toes are also very flattering to wear.
She wore a couple of other Giuseppe Zanotti styles in the video (studded sneakers and leopard print cap-toe pumps), but I say these gold stilettos are the most glam. I actually prefer them over the crystallized Christian Louboutin platform pumps.
You may have to to teeter in these shoes, though, because they're really high. The cone-shaped heels are about 4.25 inches tall and there are no platforms to lessen the strain on your feet. Can you handle that?