Brian Atwood shoe collection of Fall / Winter 2014 – 2015 is all about fur, laser cut, tassels and animal prints. They are filled with details and unusual contrasts.
The designer integrated the fur trend into their shoe designs with colorful furry balls, similar to the runway shoes of House Of Holland. Well, technically, the "fur ball" on their multi-color pumps is created with suede tassels rather than real fur.
Other than "tassel fur ball", the designer also used long tassels on their boots designs. One is layered in camel and grey, and the other one is printed with colorful pop patterns, both hanging down from the top of the boots. They are perfect for achieving effortless cool styles, especially in movements.
Brian Atwood shoes are famous for making women's legs look long, lean and fabulously sexy, no exception on these intertwined booties from their fall / winter 2014 – 2015 collection. Unusually contrasted straps are piped in golden, intertwined with each other to create a sexy caged upper.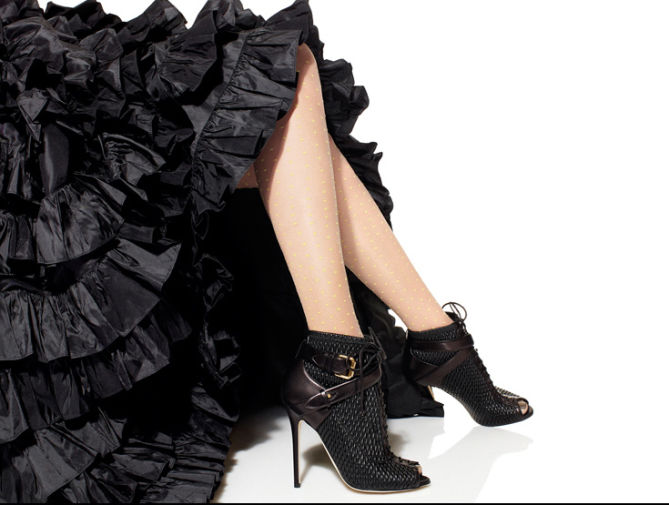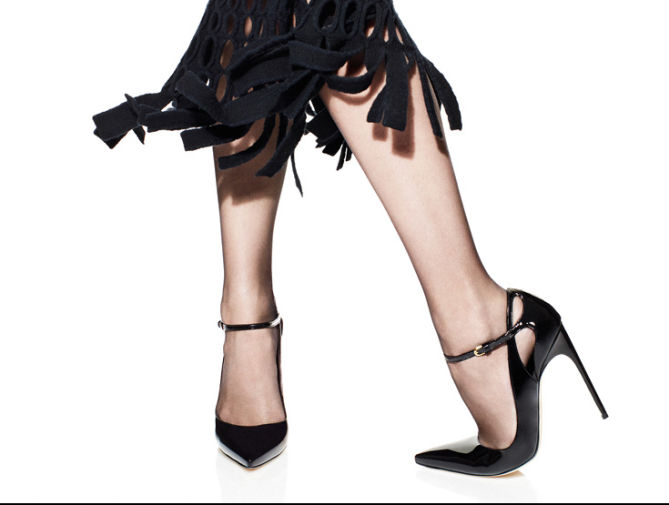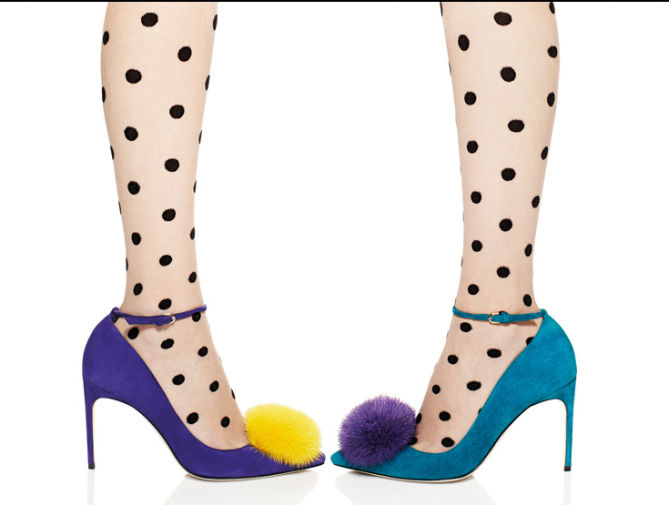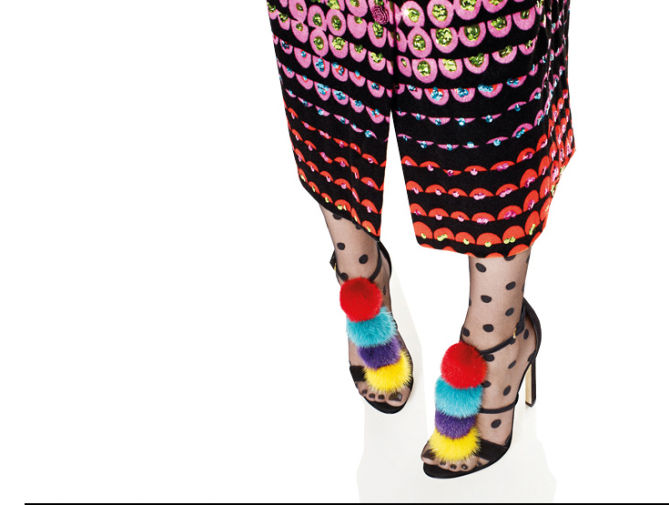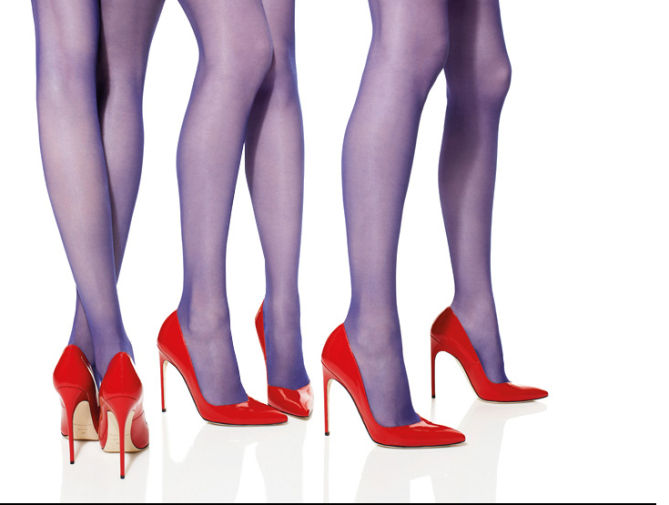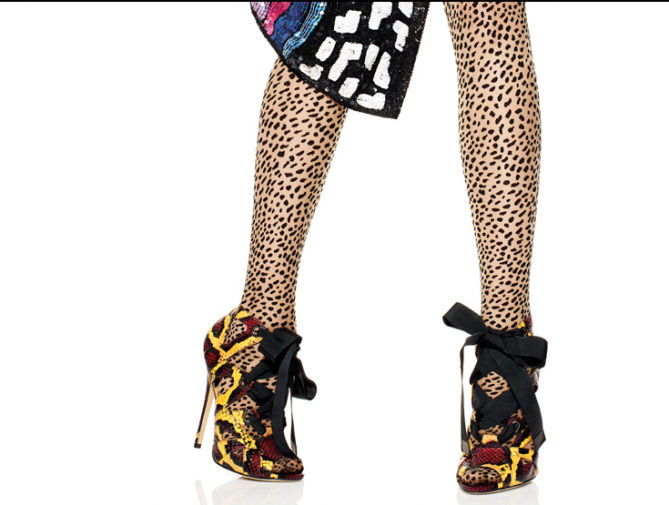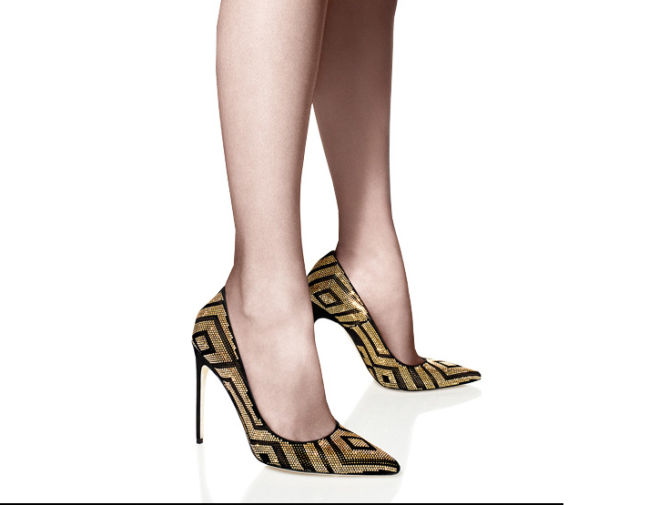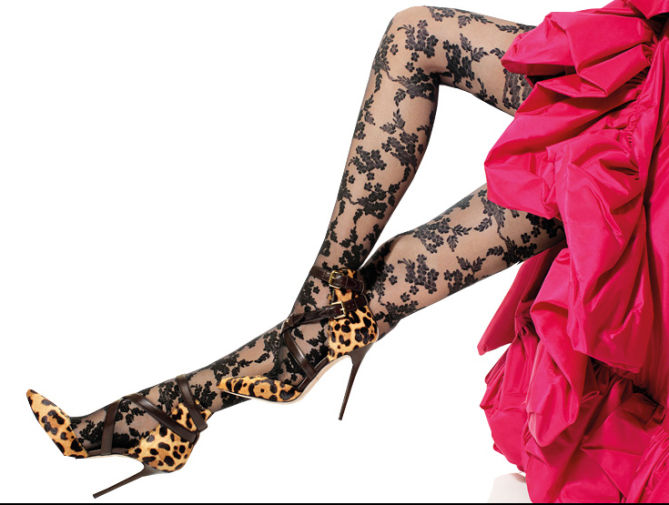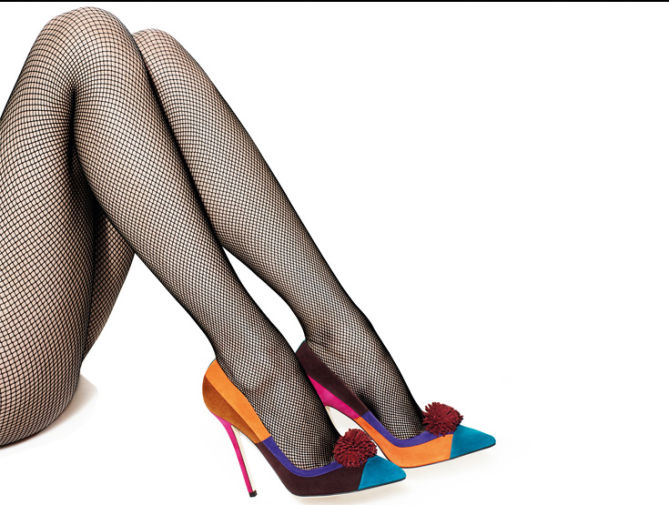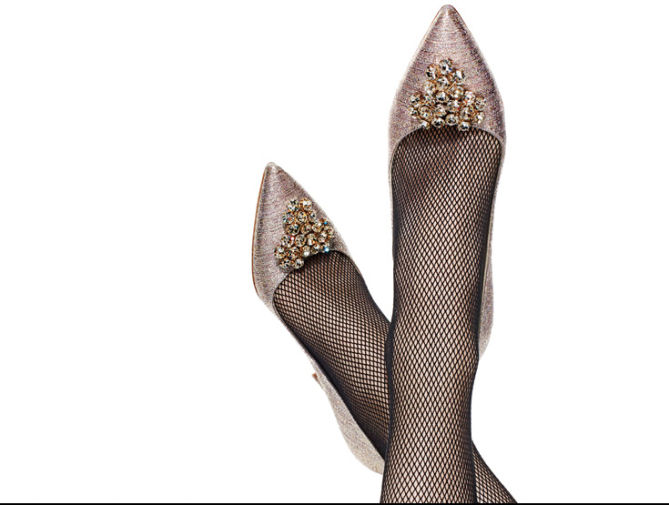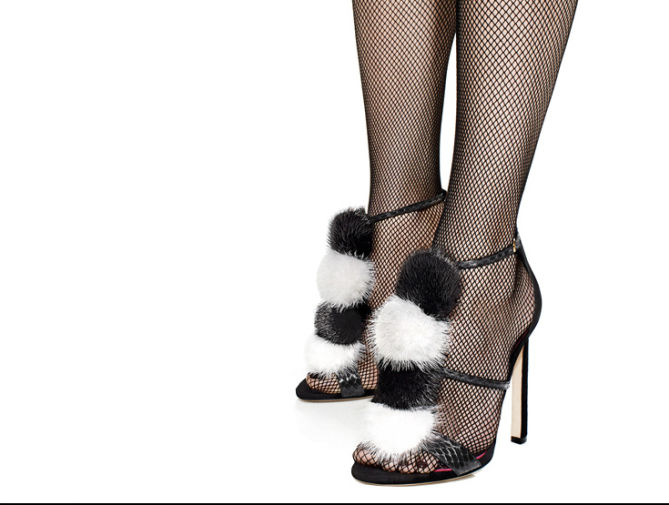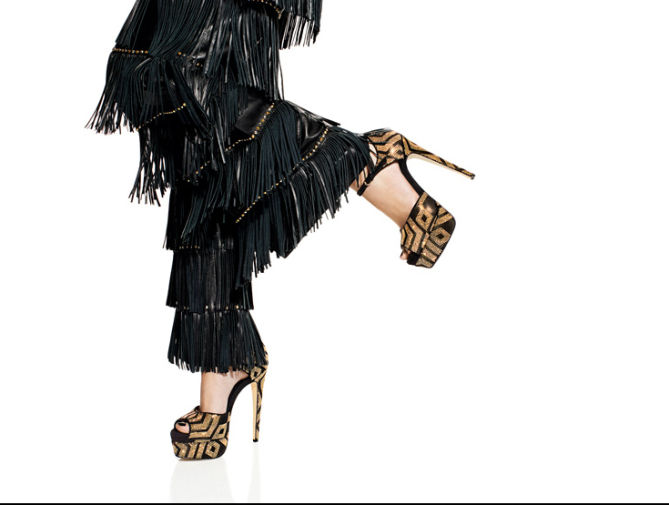 Designer Website: www.brianatwood.com