Were you a fan of Gossip Girl? I was. I watched every single episode. I'm a sucker for teen drama so, yes, I was also into the show's predecessor, The O.C.
Of course, who can forget Serena Van der Woodsen — a.k.a. Blake Lively in real life. The moment I saw the statuesque blond in Sisterhood of the Traveling Pants, I knew she was going to make a mark in Hollywood — and she did with Gossip Girl. Much like Sex and the City, no one can forget the influence Gossip Girl has made on fashion.
A lot has happened since the show ended. For one, Blake got hitched to actor Ryan Reynolds. I think they make a really cute couple. They're both blond, sexy, and beautiful. I bet they'll have good-looking babies too.
Now speaking of the two,  Blake and Ryan were spotted holding hands while on the way to grab some dinner at a restaurant in Chinatown in Vancouver, Canada last week. The lovebirds were stylishly dressed in jackets and hats as they strolled the streets while looking perfectly sweet and adorable. Blake's outfit in particular, got my attention. She had on a maroon oversized coat — nothing fancy — but I love how she mixed the piece with leather skinnies and a pair of edgy studded biker boots. The combination was effortlessly cool and completely copy worthy.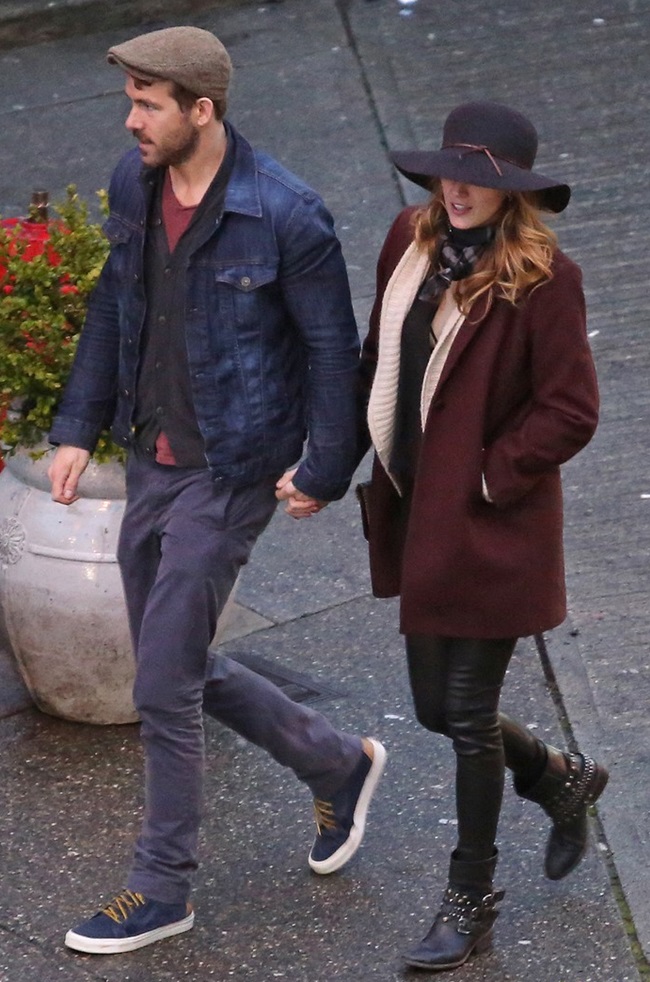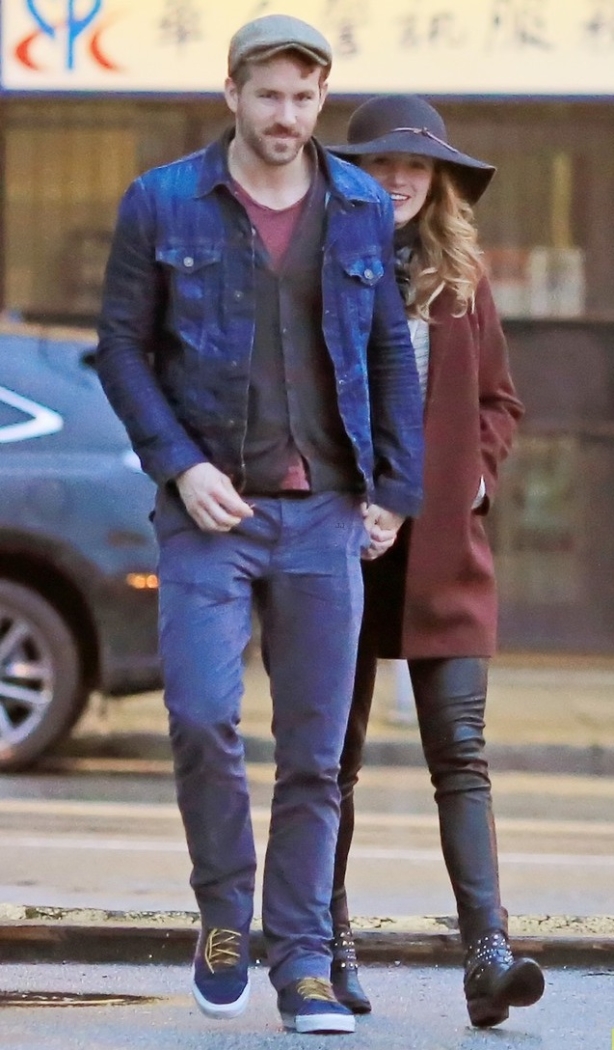 Blake Lively and husband, Ryan Reynolds, grab dinner at a restuarant in China town in Vancouver, Canada, April 5, 2014
See. Doesn't she look fabulous in these photos? I think it's a really chic cold-weather attire — one that you and I can easily copy. Yes?
I don't have the full details on Blake's outfit as of the moment, but I do know that her leather-like jeans are from Genetic Denim, which you can find at Nordstrom. As for the rest of her outfit, you can easily grab similar pieces that won't empty out your wallet. Those studded strappy boots for example, remind me so much of the Saint Laurent "Rangers" (boots) that retail at a hefty $1995 over at Barneys: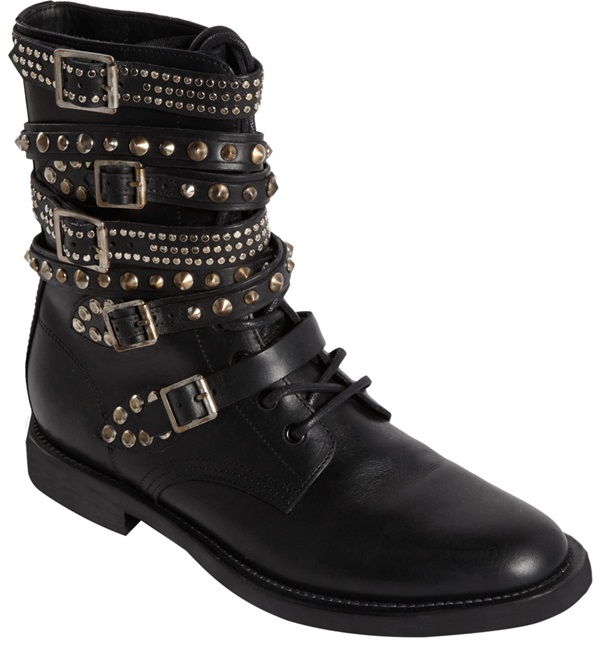 Saint Laurent Rangers Studded Strappy Buckled Boots, $1995
Of course, I'm not going to spend $2000 on a single pair of shoes when I can buy so much with that kind of money. Instead, I would recommend getting these Steve Madden alternatives to get Blake's look for less. The "Lilianne" feature studded and buckled straps that wrap around the shafts for that touch of edge and touch-chick appeal — details which are quite similar to the Saint Laurent boots above. But unlike the former, these shoes will only set you back an affordable $102.
Not a bad choice, right?
Steve Madden Lilianne Boots, $102 (was $170)