Were you able to catch Blake Lively's outfit for the MET Gala last Monday night? I'm sure you have. She looked oh-so glam, didn't she?
She was perfection that evening. And the best part was her hubby, Ryan Reynolds, was also there. You could say they were the cutest couple to attend the event. Blake wore a glimmering Gucci frock that was very old-Hollywood-inspired. She also paired the dress with equally glamorous tresses.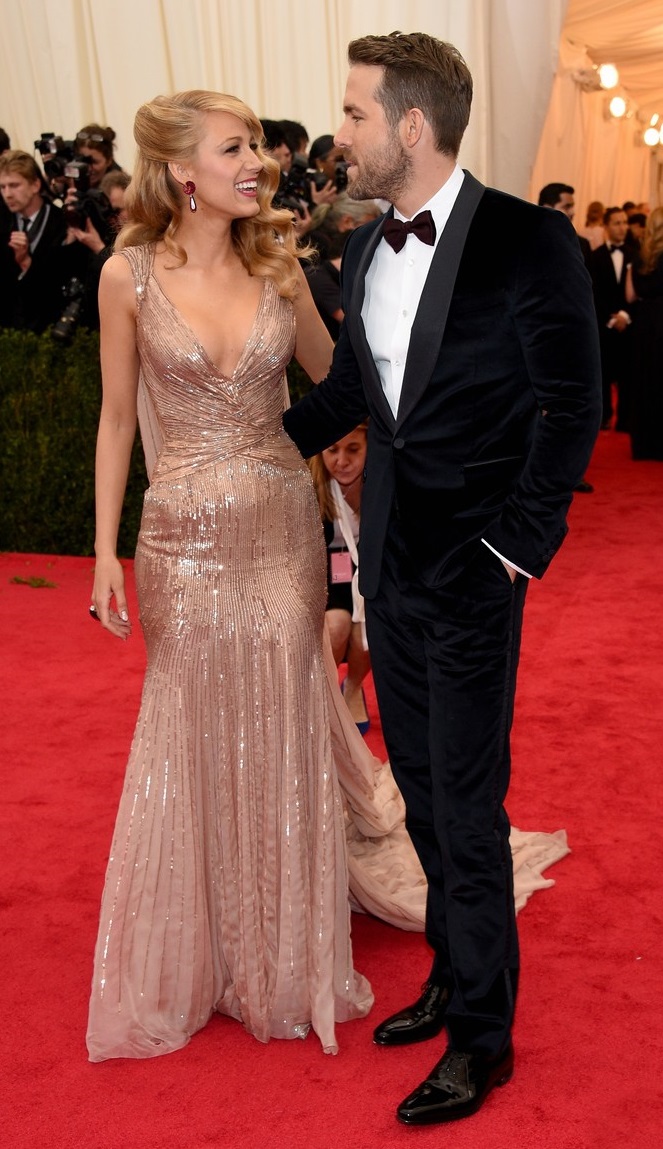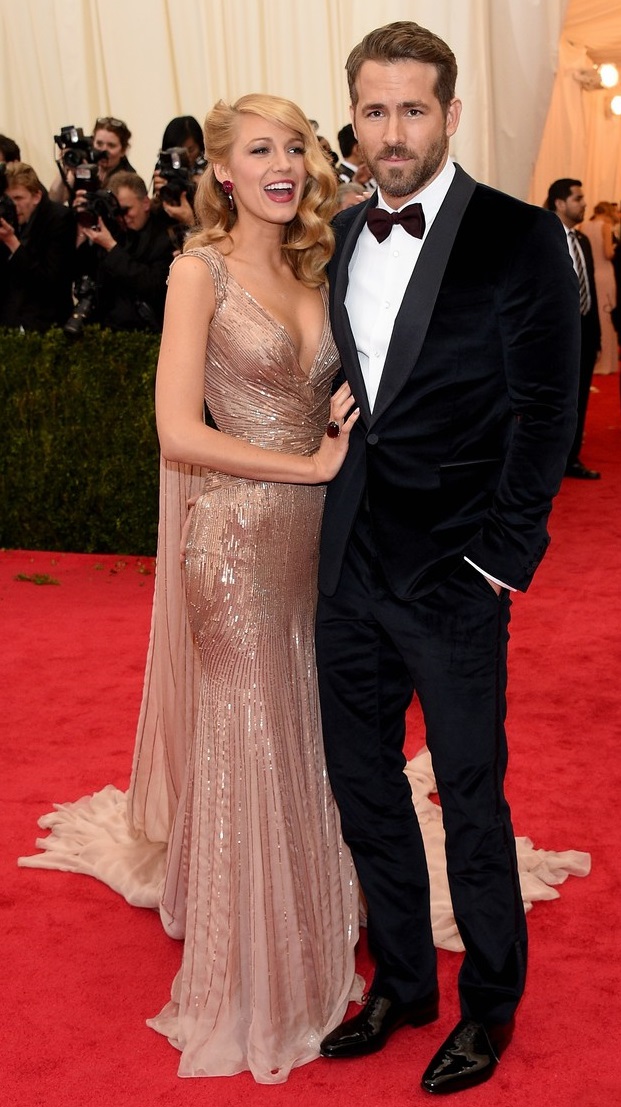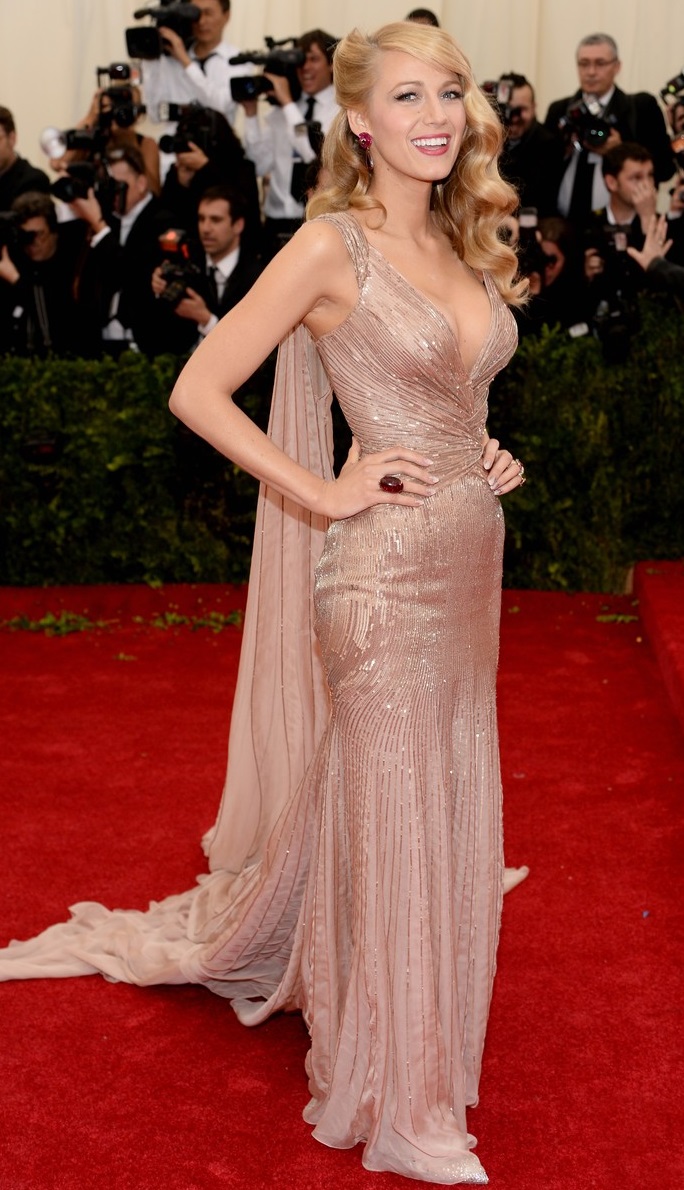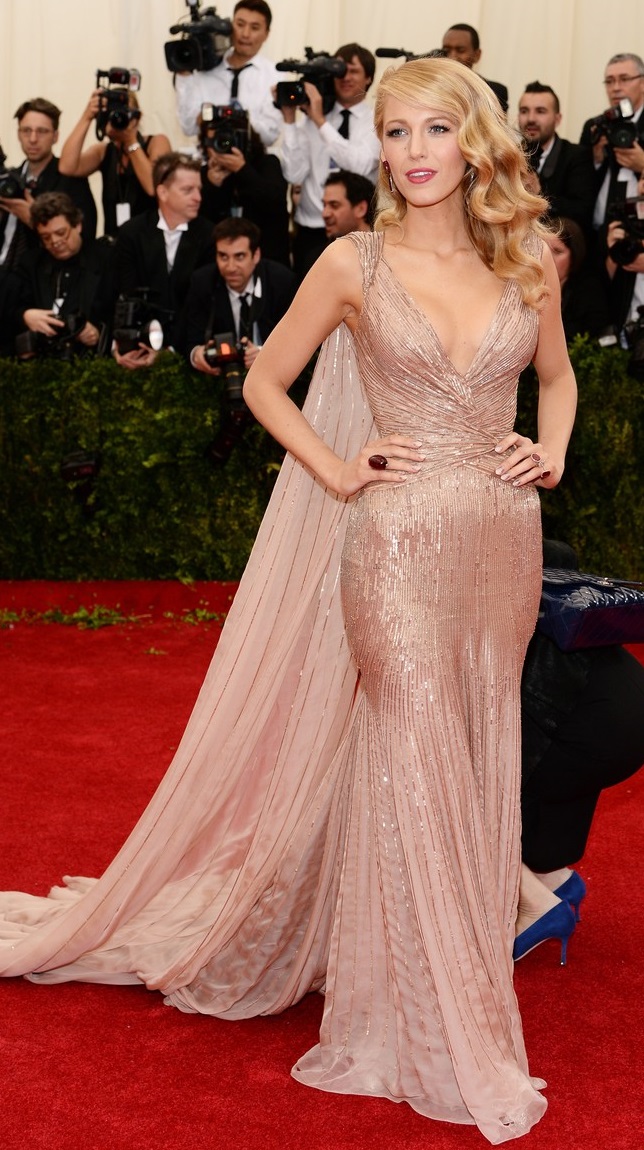 Blake Lively and Ryan Reynolds attend the 2014 MET Gala in New York City, May 5, 2014
I wasn't able to get a glimpse of the heels she wore with the frock, but sources have said that she slipped into the sheer and strassed "Body" Louboutin pumps.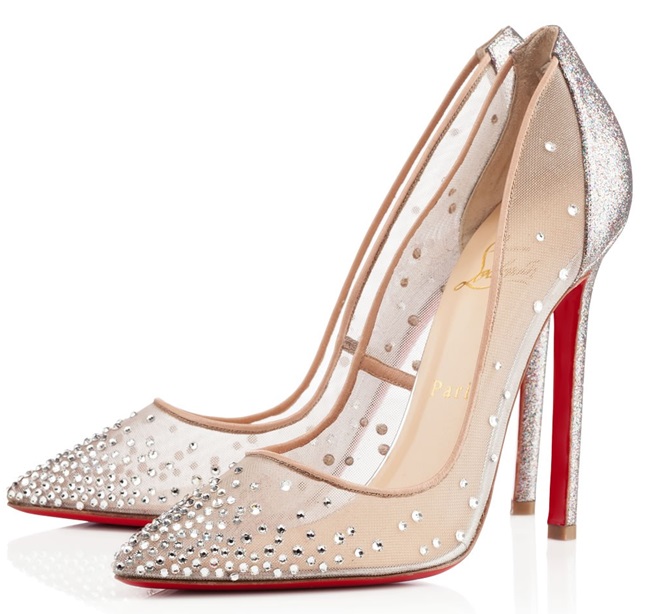 Christian Louboutin Body Strassed Pumps, $1195
A couple of days after the MET Gala, the Gossip Girl alum was spotted out and about in New York City looking all fashionable and chic in a printed coat-dress and a pair of glimmering booties. It was a unique and colorful combination and I initially didn't know whether to love it or hate it. I couldn't quite figure out what was wrong with the outfit, though I had a feeling she should have worn a different pair of shoes. Check out Blake's latest street style and be the judge: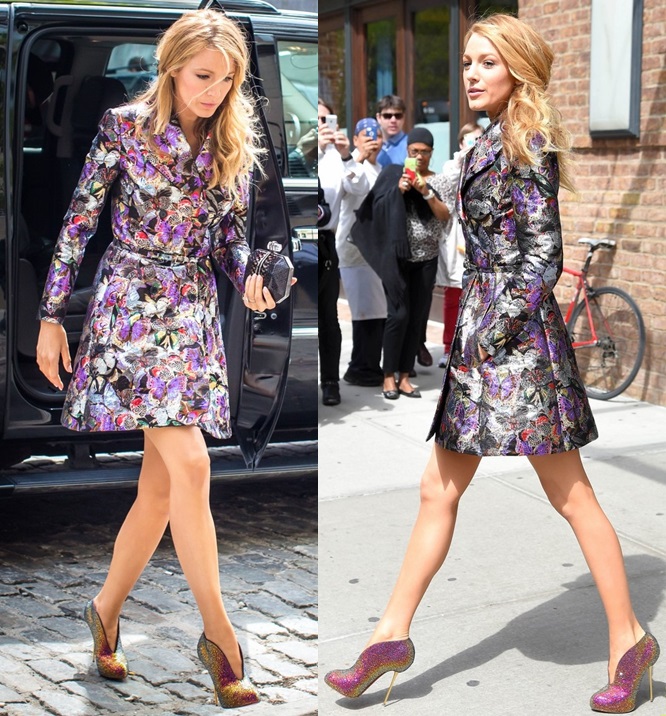 Blake Lively, out and about in New York City on May 7, 2014
Well, what's your verdict, hot or not?
From the side view, she looks sexy and the shoes are stunning. The front view, however (left), looks a little questionable. Could it be the silhouette of the shoes? Should she have worn a different pair, like pumps? What do you think?
Blake's glittery booties are from Louboutin. They're called the Fastissima and the color is called "strassed volcano", simply because of the many crystals decorating the shoes and the multi-toned color. They also feature pin-thin gold stiletto heels that are almost 5 inches tall.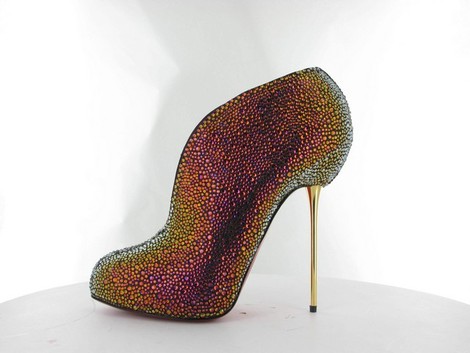 Christian Louboutin Fastissima Booties in Strass Volcano
Blake's booties are no longer available, but when they came out, they retailed at a hefty $1600 a pair. If you're toying with the idea of grabbing something similar, I found two options you can consider that won't cost as much. Check out the Blue by Betsey Johnson Bride booties and Benjamin Adams Las Vegas booties below: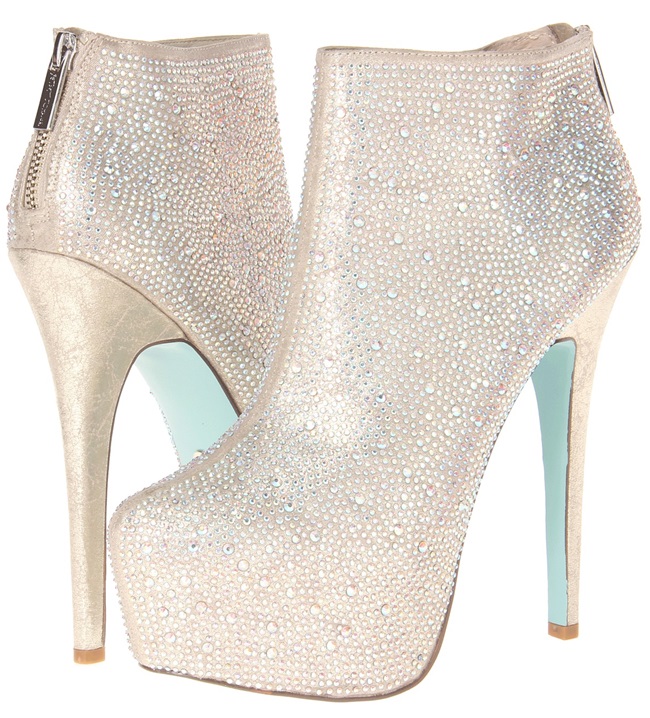 Blue by Betsey Johnson Bride Booties, $140 (was $199)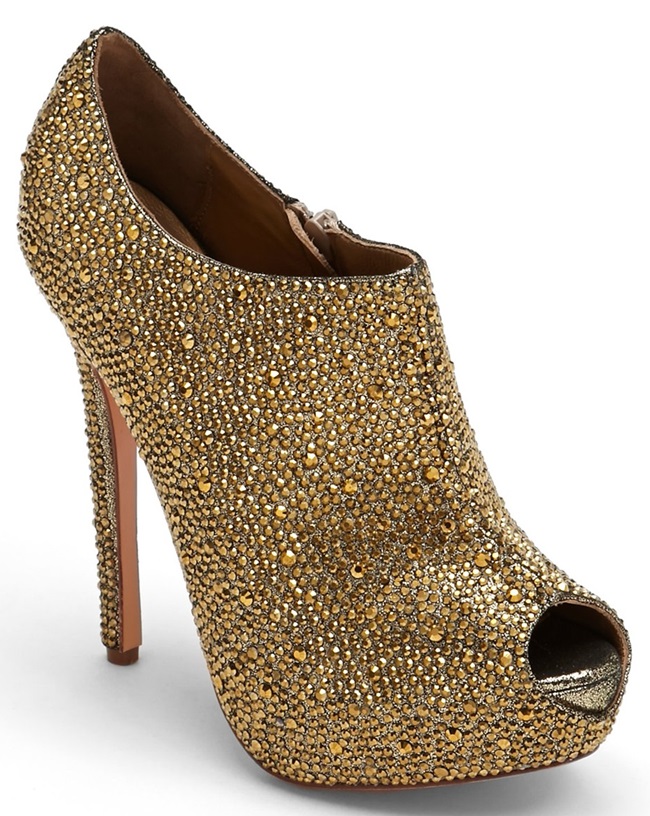 Benjamin Adams Las Vegas Booties, $510 (Nordstomr)
Both are bedecked with sparkly crystals just like Blake's Louboutins. However, the pair from Betsey Johnson is much lighter in color and features a full-on-ankle-boot silhouette. The ones from Benjamin Adams, however, are darker (close to bronze) and feature lower shafts, as well as opening at the toes.
So, with these two alternatives in mind, which will you grab?