Blake Lively deserves to be called a style star. This much I can say after seeing the blond bombshell ace practically every outfit she has put, whether it's for a red carpet appearance or simply for running errands. The girl's got style, no one can deny that. She dresses herself, and rarely hires a stylist.
A great example of the actress' impeccable fashion sense would be the outfit she wore for the plane ride from France to JFK the other day (May 19). Blake was chic and completely fabulous as she tried to go incognito in a floppy hat and dark sunnies after arriving at the airport. Her ensemble consisted of easy separates — black top and cropped black trousers — paired with a tan Gucci leather jacket and a set of colorful tasseled loafers from Christian Louboutin. She actually wore the same pair of shoes and pants a few days prior, while arriving at Nice airport for the Cannes Film Festival.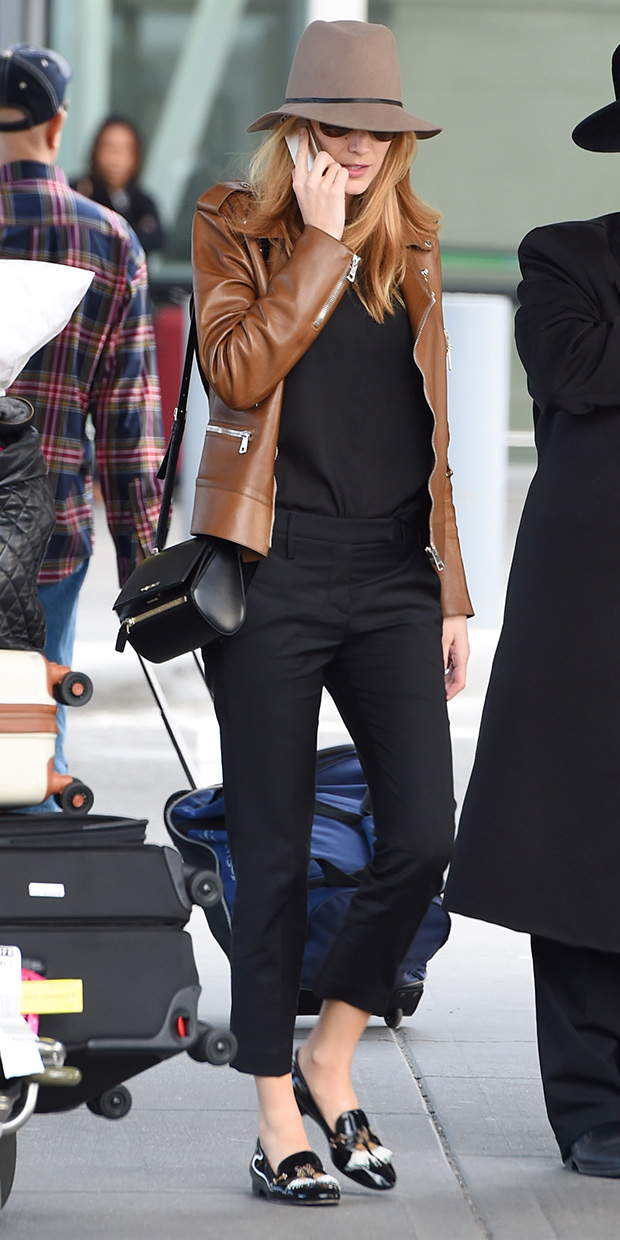 Blake Lively tries to go incognito at JFK, May 19, 2014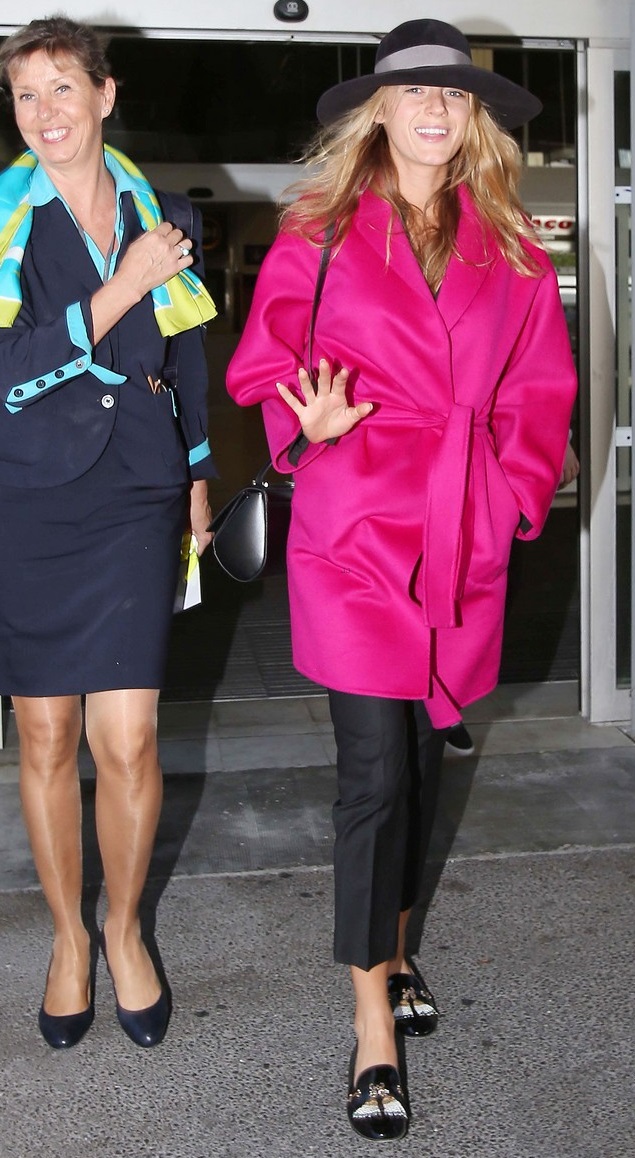 Blake Lively arrives at Nice airport for the Cannes Film Festival, May 13, 2014
Don't you just love her airport style?
I am especially intrigued by her tasseled loafers. They're called the "Mika Raja" flats, and they retailed at a whopping $2395 when they were released in Spring/Summer 2011. They're actually mens' footwear, but they do look great with androgynous-masculine-feminine looks, just like the ones Blake put together for her numerous plane rides.
Christian Louboutin Mika Raja Loafers, $2395 (sold out)
In any case, just because the shoes are sold out doesn't mean you can't steal Blake's style, right?
I mean, you can always replace them with other slip-ons and brogues that are just as fashionable. The key is to make sure every single piece you put on is well appointed. Your trousers must fit well and must be cropped to expose your lady ankles. The jacket must also look expensive even if it isn't. A faux leather jacket will do, just make sure you pick one that's elegant. And don't forget the hat, the eyewear, and the purse.
Of course, you must choose the right footwear to "seal the deal". The shoes don't have to be tasseled, but they have to look polished. Here are four great options to try depending on your budget:
Miu Miu Smoking Slippers, $650

Stuart Weitzman Guything Loafers, $200 (was $375)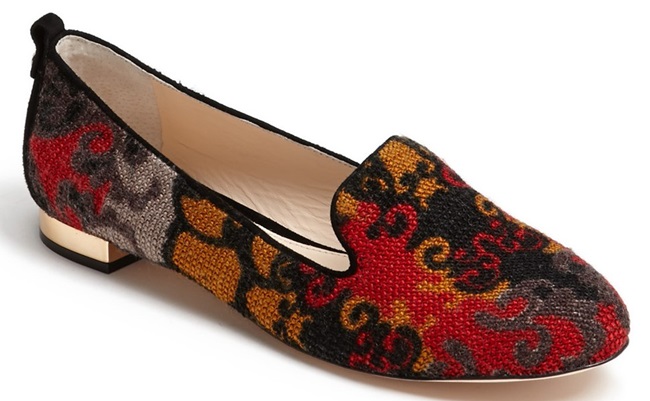 VC Signature Adeline Loafers, $98 (was $1950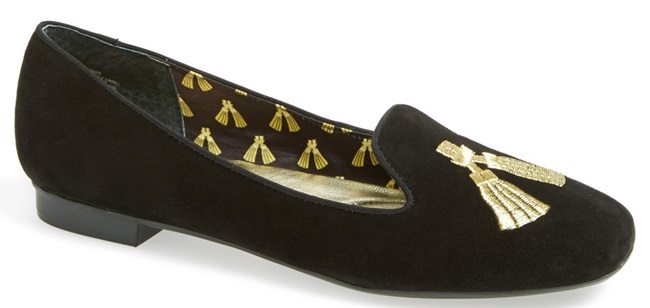 Isaac Mizrahi Kimil Smoking Slippers, $50