Beyonce and Jay Z did some damage control after the video of Solange attacking Jay came out over the weekend. The power couple was spotted attending the Nets vs. Heat game at the Barclays center in New York City yesterday. They were all smiles during the whole run. In fact, Beyonce looked like she was carefree and happy. Whether it was a front or they were genuinely enjoying themselves at the game, I really don't know. But what I do know is that the shoes Beyonce wore for the occasion were drop-dead stunning.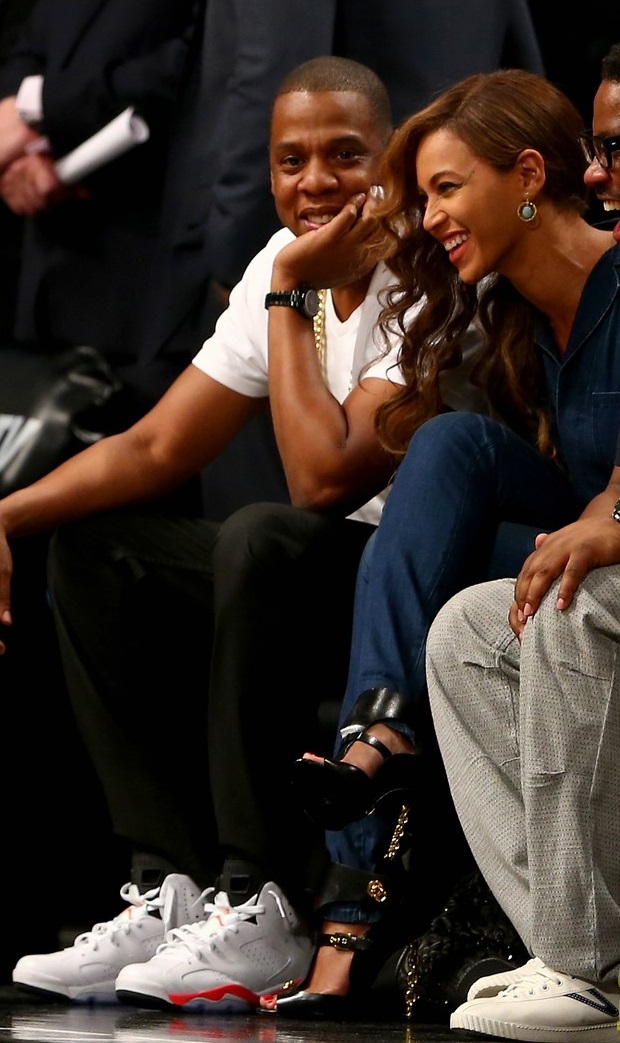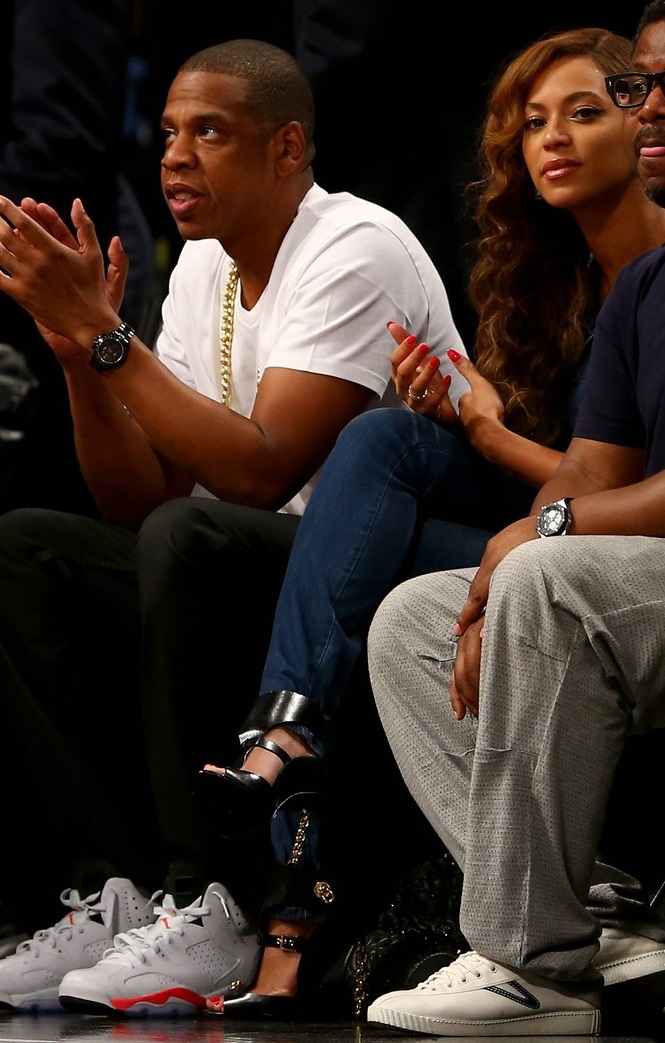 Beyonce and Jay Z attend the Nets vs. Heat game during the 2014 NBA Playoffs at the Barclays Center in New York City, May 12, 2014
It may be a little hard to see, but if you look closer, you'll notice that Beyonce's shoes have gold sculpturedd heels fashioned like vertical chain-links. I got so curious that I looked them up. Turns out, they're from Tom Ford (well, no wonder!). The sandals follow a gladiator silhouette, and also feature gold buckles and rings at the straps. Here they are up close for you: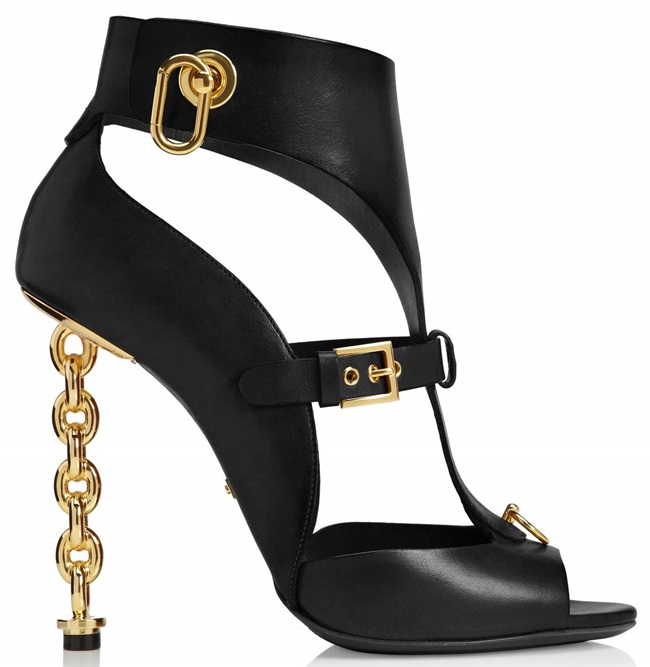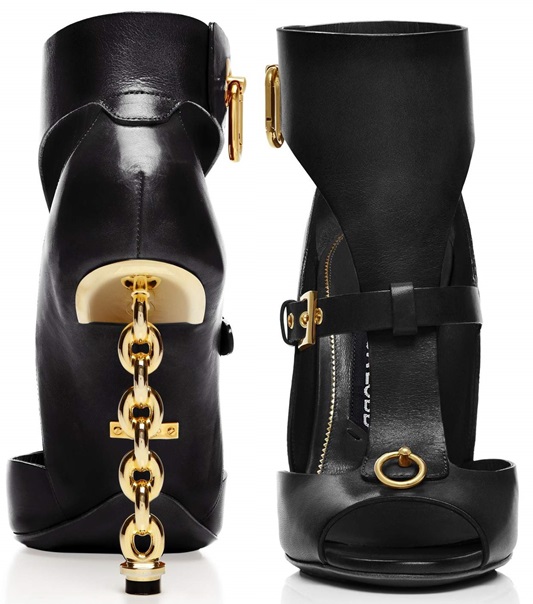 Tom Ford Leather Gladiator Chain Heel Sandals, $2300
I know, they're even more glorious up close!
I want a pair myself. Sadly, these sandals cost a whopping $2300 so only celebrities and socialites with deep pockets can afford them. Bummer, right?
I tried looking for a pair of knockoffs but was quite unsuccessful with my attempt. I wasn't surprised, of course. Those chain-link heels are hard to replicate. Any mass-market label willing to copy them will probably encounter some issues with cost of materials.
That said, I thought I'd leave you with a couple of sandal styles that are detailed with gold instead. These may or may not loosely remind you of Beyonce's shoes, but at least these aren't that expensive: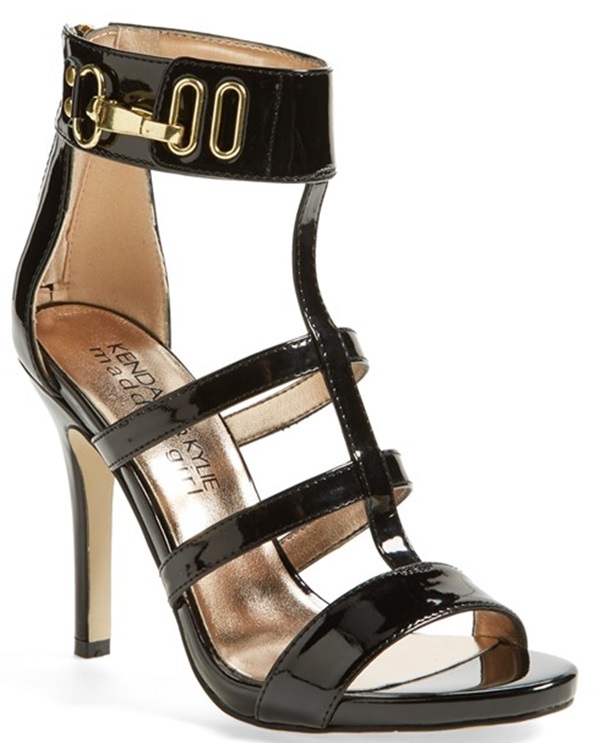 Kendall & Kylie for Madden Girl Rocklinn Sandals, $80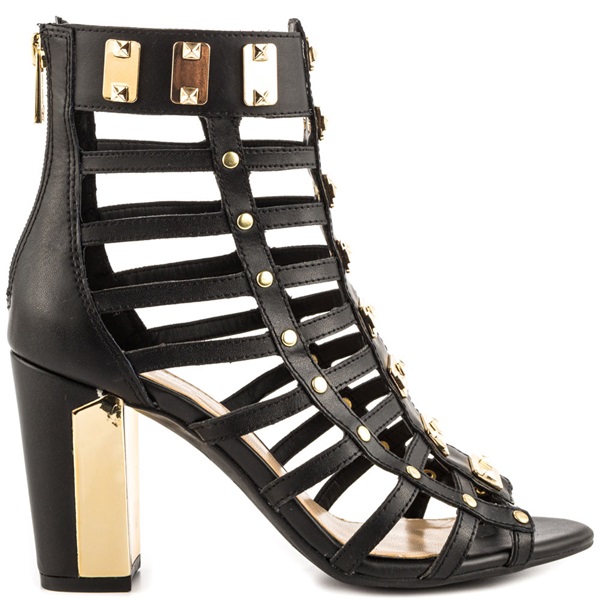 Jessica Simpson Justinah Sandals, $130
Now for those of you who didn't catch the leaked video of Solange attacking Jay Z in the elevator, I've included it below so you can watch the whole scene unfold. You have to hand it to Solange, she's got some serious claws….