So how was your Easter? Do have you have a special tradition that you do every Easter or do you just treat it like any other regular day? It seems the day is special for Beyonce and her family. The singer wore bunny ears on the day, which we bet made the day happy for little baby Blue.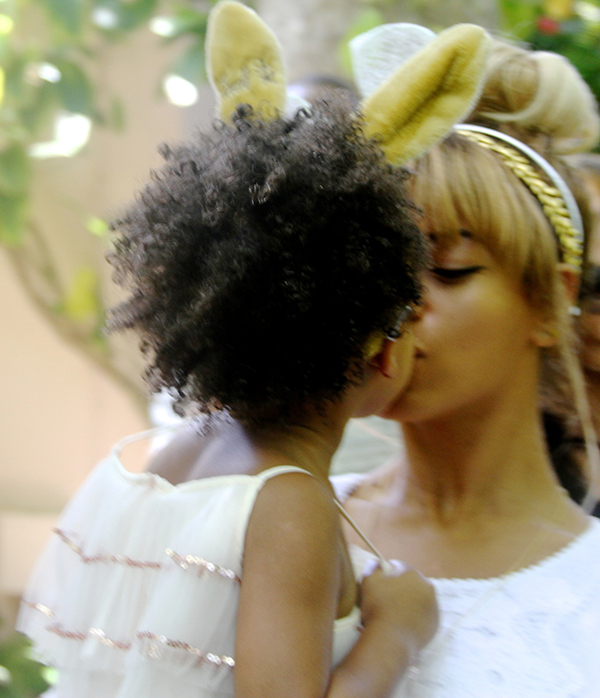 The pop diva had on a nice a pair of top and shorts with crochet detailing from Topshop. Who said loaded celebrities only wear designer clothes? They can wear high street brands too. Especially on their days off when they are just lounging around with their loved ones.
For her footwear, Beyonce decided to wear gold sandals to glam things up a bit.
The momma bunny looked happy, content, and even fab!