Beyonce is dominating Instagram with her outfit posts. And each time she puts out a look, fans go crazy and buy what she's wearing.
On Thursday, Queen Bey posted a couple of pictures of herself looking dangerously sexy in sinfully short denim cutoffs and a leather jacket. She teamed the combo with studded dark eyewear and a pair of knee-high gladiator sandals that added serious drama to the attire.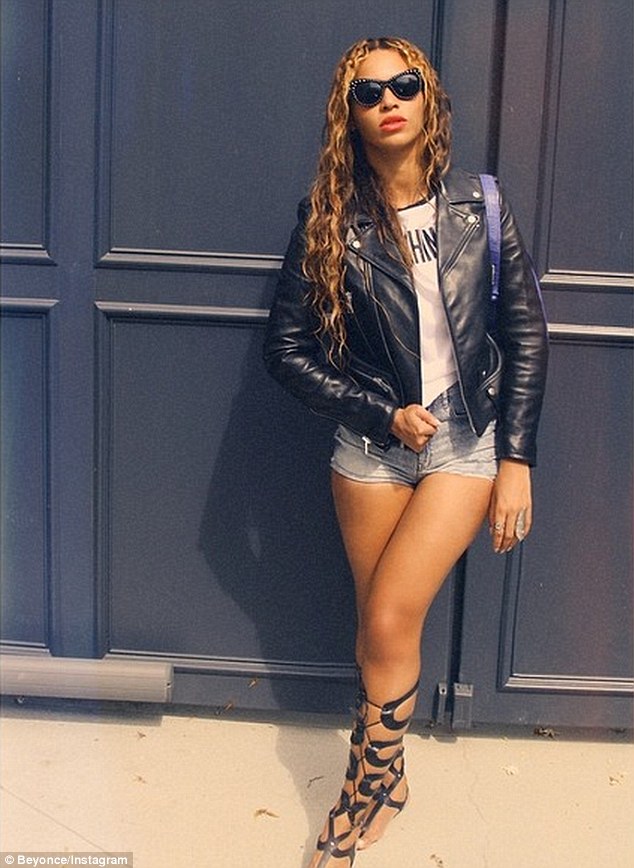 Beyonce flaunts her stems in a pair of knee-high gladiator sandals and extremely short cutoffs through a selfie posted to her Instagram account on Thursday, August 7,2014
How do you like the pairing Queen Bey put together here?
I think she looks really cool. Also, I think teaming the knee-high sandals with a leather biker jacket looks really unique and interesting. Would you agree? It's a tough-chick-meets-bohemian-gal kind of look, and I really dig it.
For those of you who wish to copy Beyonce's style today, here are the details of her outfit: her shorts are from Topshop, while her sunnies are from a label called Italia Independent. Below are similar pieces: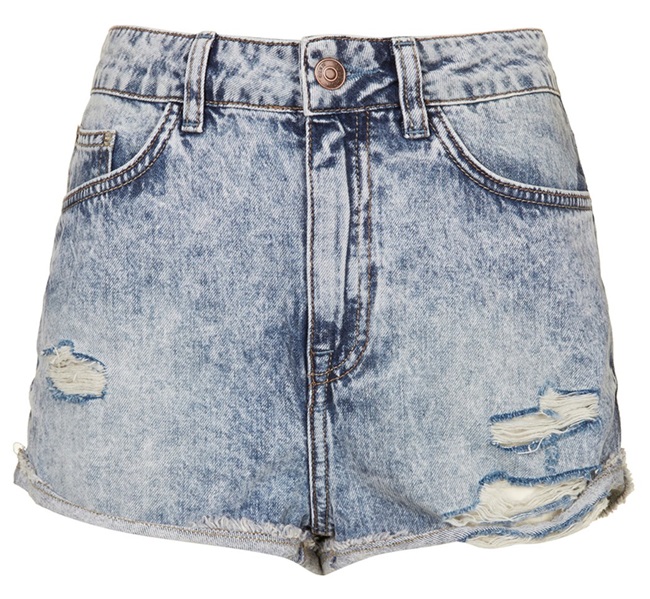 Topshop Moto Hallie Acid Washed Denim Shorts, $56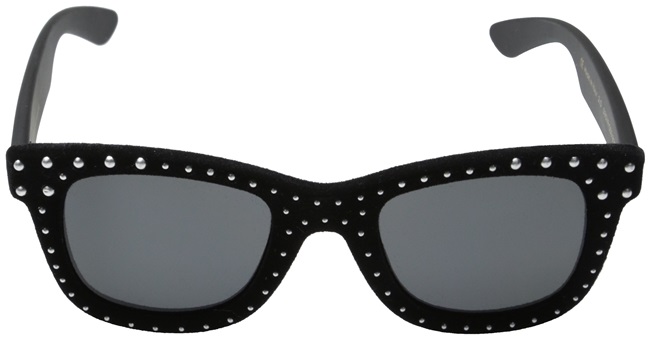 Italia Independent IV Rock Sunglasses, $227
The white logo t-shirt on Bey is from Moschino. I couldn't find it, but you can easily substitute that with a similar piece. Her jacket is a mystery at the moment, but I'm sure you already have a leather bomber in your closet.
And as for her fierce knee-high sandals, well, those are from a label called Ancient Greek Sandals. They are sold out online so you'll need to do the searching on foot if you really want them. Here they are up close: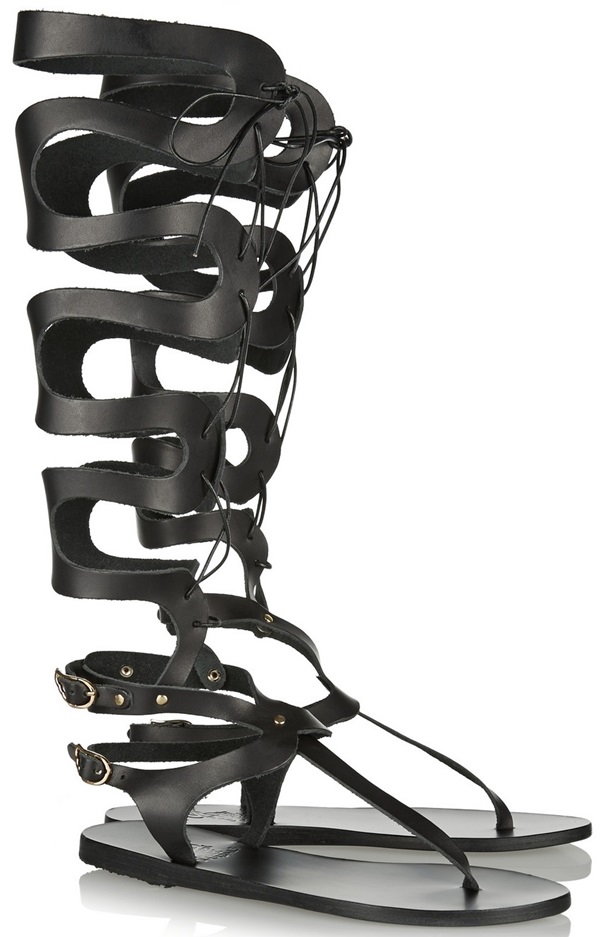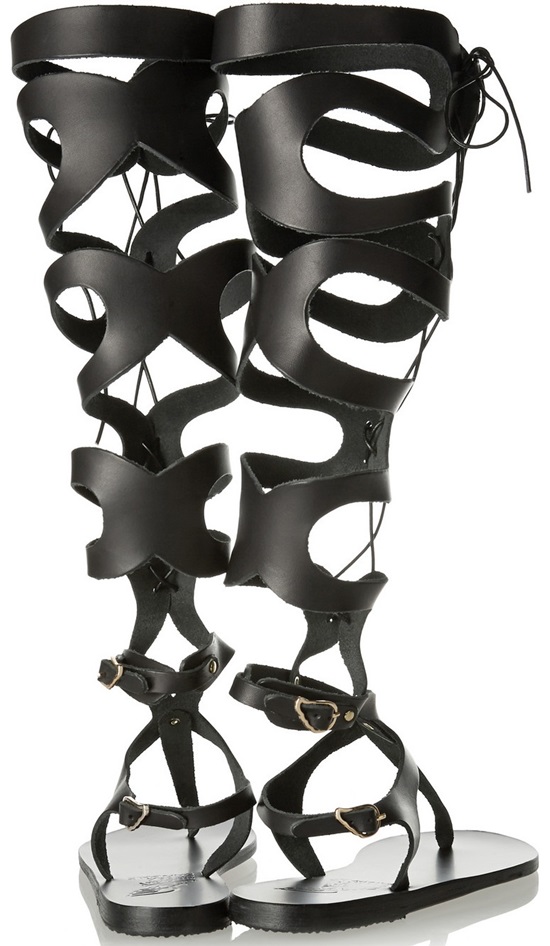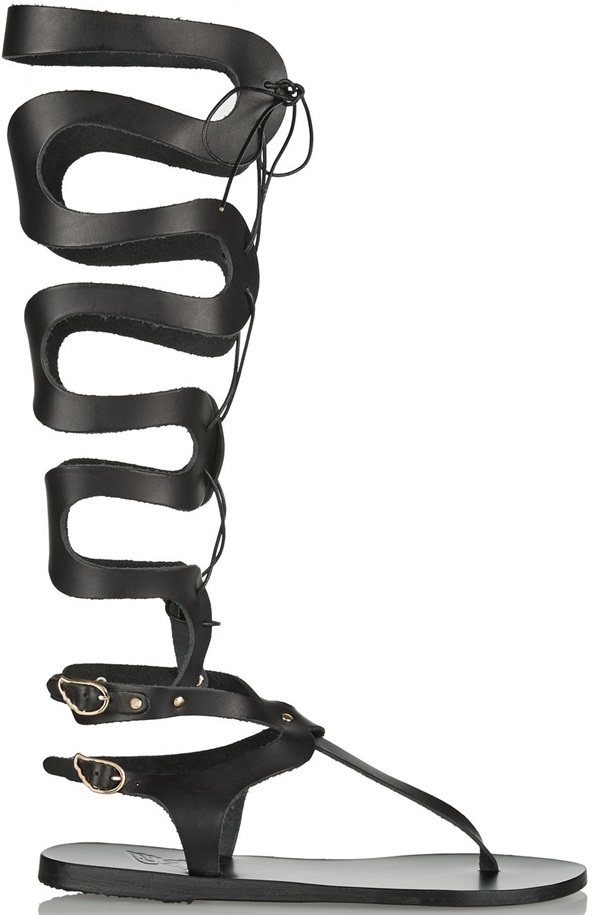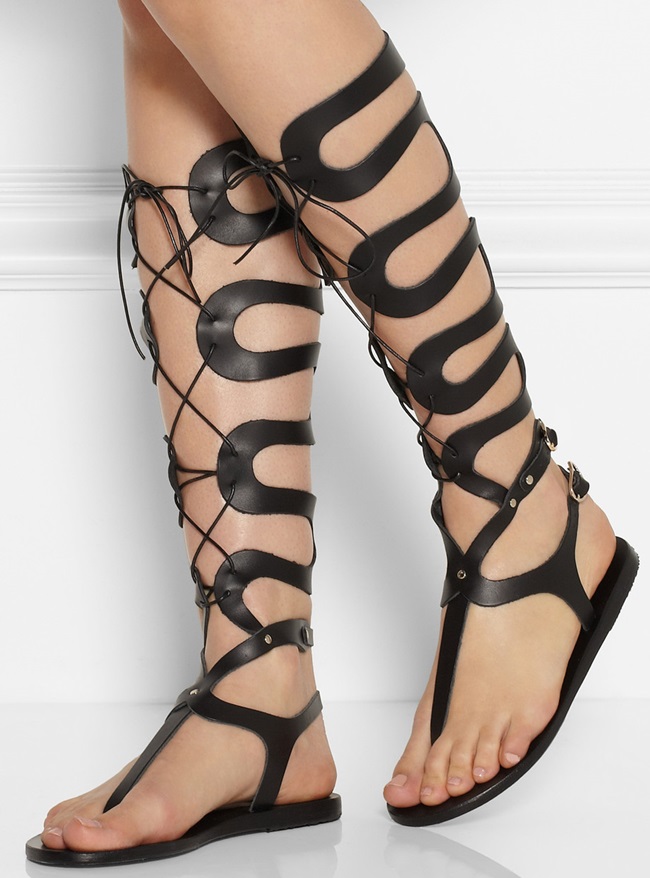 Ancient Greek Sandals Knee High Gladiator Sandals, $580 (sold out)
What's unique about these strappy flats is that they come in a thong silhouette at the vamps, while thin lace-up closures pull the swirly straps at the shafts together to make them fit snugly around your calves.
Honestly, though, why stick to a style that's expensive and no longer available when you can score the style using similar shoes that cost much less? Here's an option from Steve Madden that's worth considering: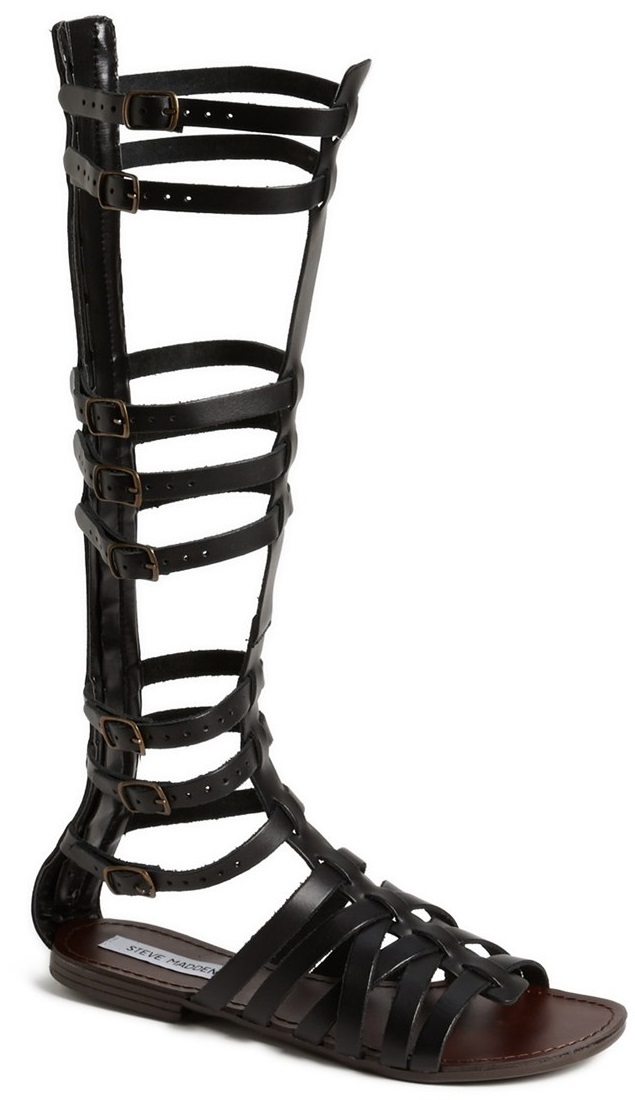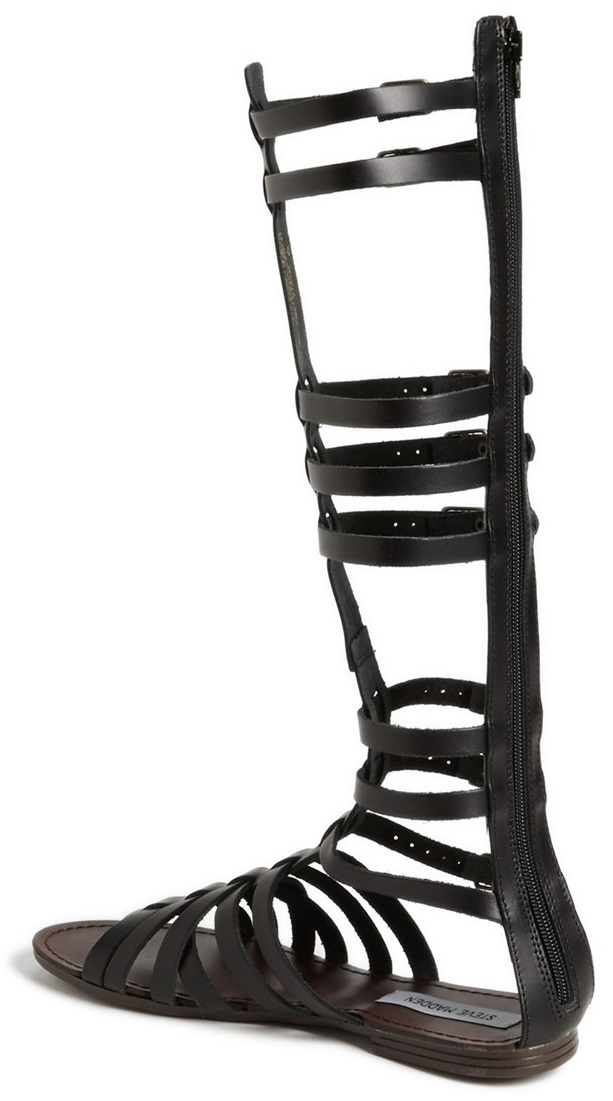 Steve Madden Spart Sandals, $100