Queen Bey was spotted enjoying New Year's Day in Miami this week. The bodacious singer enjoyed the sunny surroundings of southeastern Florida while out and about with her family — Jay-Z and Blue Ivy, even sporting a digital camera with her outfit to capture priceless moments and whatnot.
For the activity, Bey kept it very casual in a cropped top from L.E.S.S. and some high-waist denim shorts, but still infused a touch of glam drama into her look by sporting cat-eye sunnies from Wildfox, and a pair of uber posh trainers from Nike – the Air Max 1 in liquid gold. Check out Beyonce's outfit below and tell me what you think: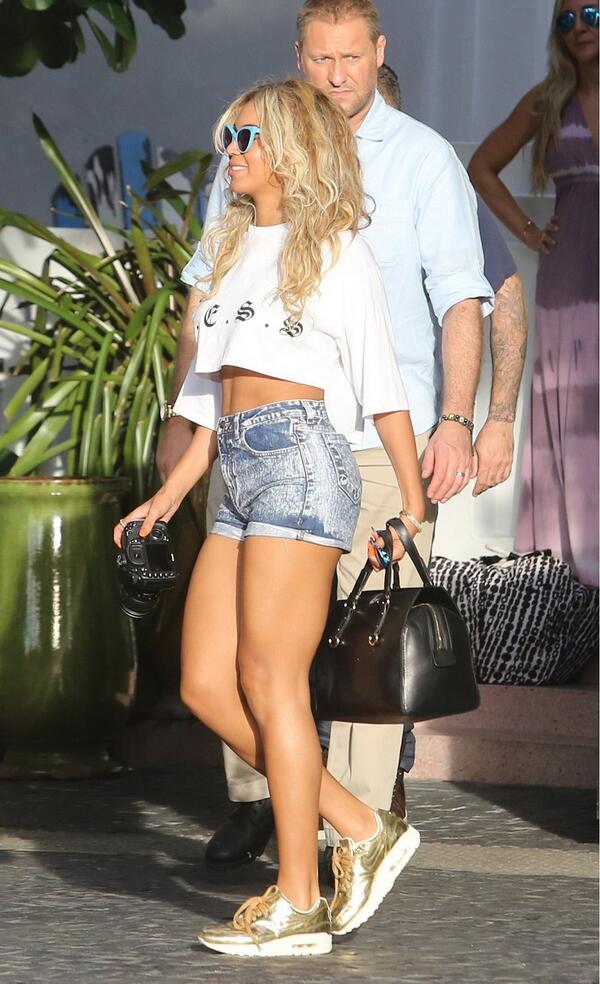 Beyonce enjoys the sunny Miami weather during New Year's Day, January 1, 2014
Well, do you like it?
I wish I could pull off something like that, but I'd be too self-conscious showing my tummy to the world. Plus, let's not forget that Bey has the best set of (toned) booties on Earth, so rockin' those high-waist denim shorts was easy for her.
Now let's get down to business and focus on her shoes. I do love how she chose gold instead of some other very boring color for those sneakers. The metallic hue definitely kept her outfit a little more dressed up. As previously noted, Bey's kicks are from Nike — the Air Max 1.  The gold ones on Bey are sold out online (sadly), so you'll need to check the nearest Nike store in your city if you want them. But for eyecandy's sake, here's a closer look at the pair for you: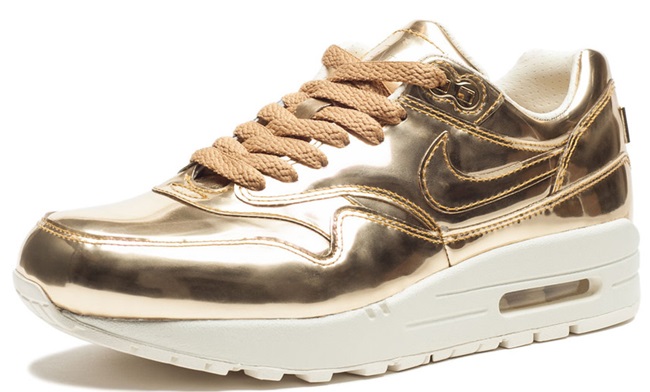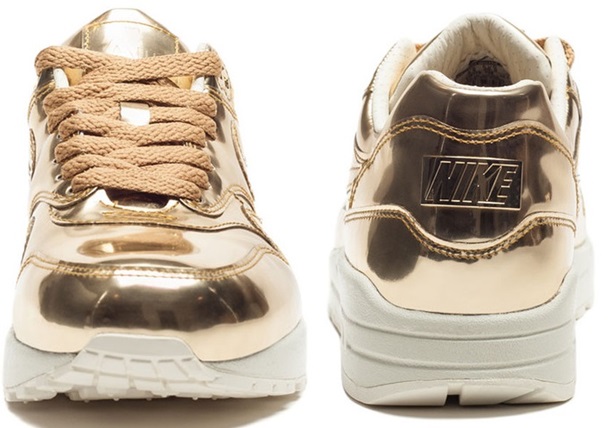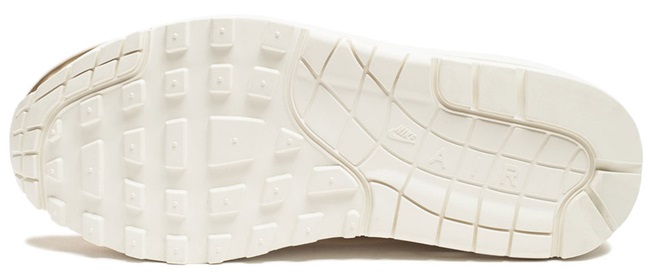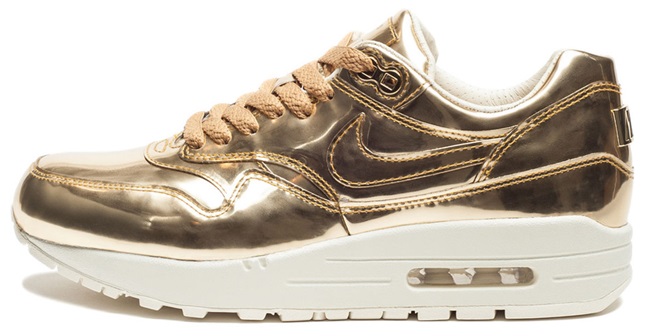 Nike Air Max 1 SP in Metallic Gold, $140
Wow… Even I want a pair!
These shoes feature air-bubble rubber soles, metallic gold leather uppers, perforated leather linings, Nike metal plates on the back of the shoes, and tongues that are stamped with the word "Au". They retailed for about $140 when they were released so I guess you could say they weren't that pricey unlike other designer sneakers.
On a side note, if it's Beyonce's look you want to steal, you can easily grab yourself a pair of gold sneakers that will not cost just as much. I would personally go with these Lacoste Ziane USL sneakers as an alternative. These retail at only $85. The soles are slimmer so they're more feminine (not as bulky as the Air Max), which I prefer.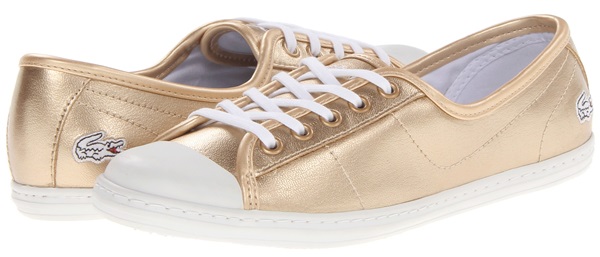 Lacoste Ziane USL Sneakers in Gold, $85
To complete the look, you can grab a cropped top like the one from Royal Rabbit below, and pair it with high-waist denim shorts from BLANKNYC. Both are available at Nordstrom.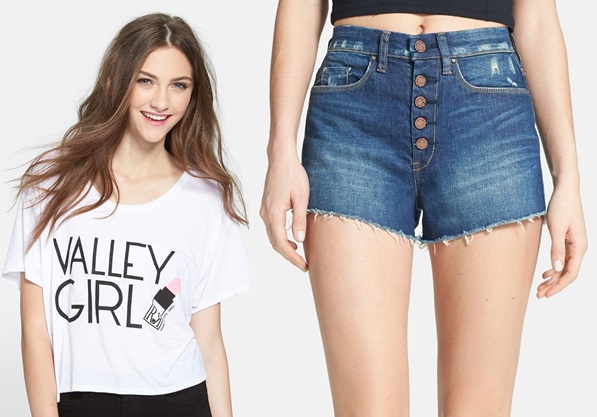 Royal Rabbit Valley Girl Cropped Tee, $34 / BLANKNYC High Rise Cutoff Denim Shorts, $88