More and more people are becoming too fascinated, interested, and enthusiastic with running. Almost every month, you can see a running marathon happening here and there. Thus, running shoes are a must and are really a great fad these days. Of course, you wouldn't want to run a long mile with a shoes that you can't rely on, right? Hence, it is important that you choose the best running shoes for you that is of high quality and of great comfort.
Come winter time, more runners are more geared up in running during this time of the year, never mind the face-numbing winds and sub-freezing temperatures. Winter runners possess the extra fortitude needed to get outdoors during the year's darker days. Thus, they require a running shoes that would be able to cope with winter's full assault.
And for that, there's a list of top winter running shoes that you must consider buying if you are a winter runner. So, if you are committed to running under the chilly, dark sky, check this out:
Salomon S-Lab Fellcross 3
The Salomon S-Lab Fellcross 3 has a narrow last that feels like a second skin, big 7-millimeter lugs for packed-snow and off-trail traction. It also has a low-drop heel and stout toe protection that is perfect for long trails and long mile running. The Fellcross 3's thin midsole is softened by those big, rubbery lugs to make the user feel efficient on turf but cushioned on hard-packed flats and mountain descents.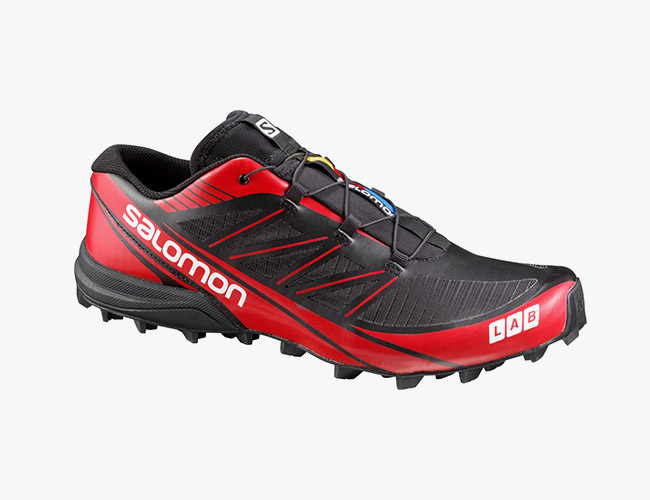 The North Face Men's Ultra Equity Gore-Tex
This shoes is best for road to rail runs. The North Face Men's Ultray Equity Gore-Tex is a stability shoe for real-deal pronators and heel strikers. It has the tools you need for flat and rolling trails which include a locked-down midfoot, flexi and nimble forefoot and Vibram outsole. Its heel has the deep-dish foam and stout medial post of a traditional road shoe. The low-profile lugs transition well from packed roads to pavement, although the Ultra Equity met its match in mud and slush.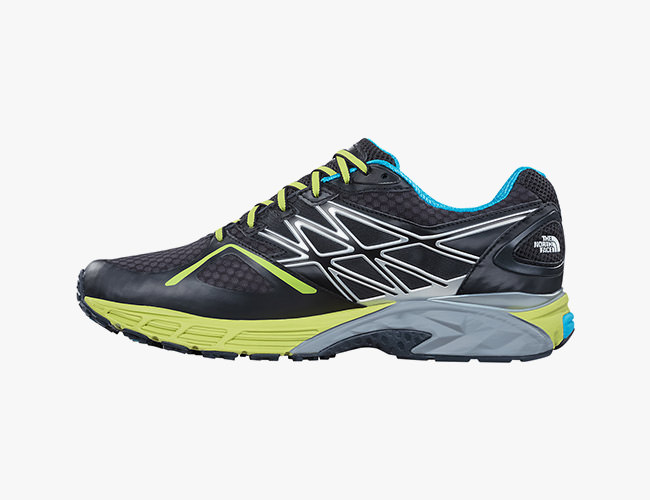 La Sportiva Crossover 2.0 GTX 
This running shoe is best for storm runs and snowshoeing. The new version of the La Sportiva Crossover is updated with a more supple integrated gaiter and a longer zipper to allow better access to the laces. The fit feels confidently locked down and ready for the freeze-thaw chop of heavily trodden trails. The deep-lugs are also ice-stud ready.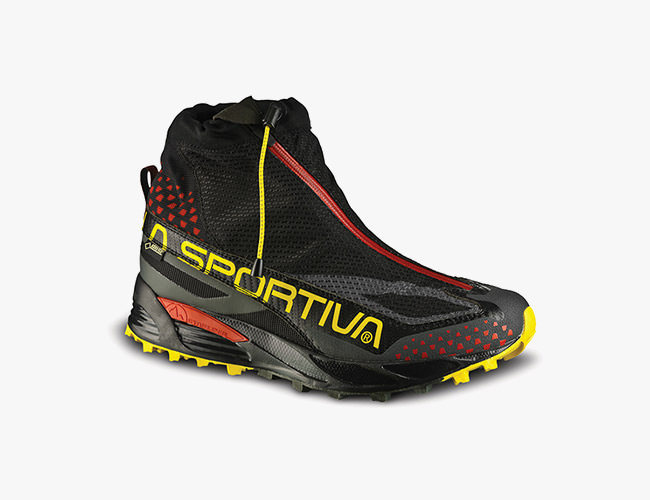 Saucony Ride 7 GTX
The Saucony Ride 7 GTX boasts of its lightweight and durable materials, with the same iBR + rubber outsole and comfortable PowerGrid cushioning of its predecessor. It is completely weatherproof and water resistant.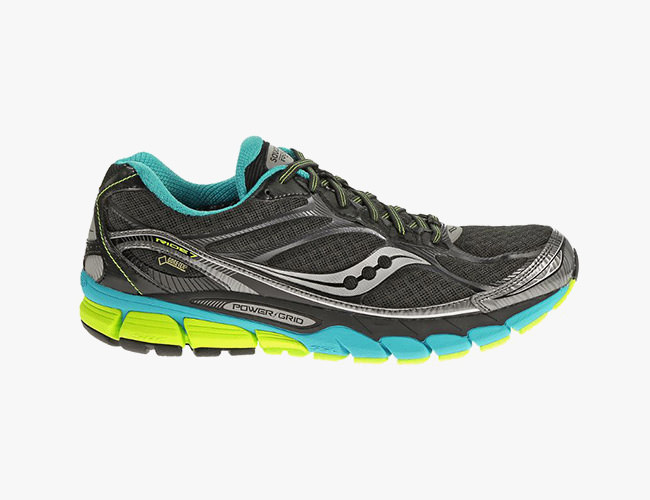 New Balance Minimus Zero Trail v2
The New Balance Minimus Zero Trail v2 is engineered for the trail runner who demands a zero drop shoe fit for any terrain but with lightweight, flexible support. It is a versatile shoes which is perfect for a variety of terrains in a not so minimal package. It is, however, not water-proof or very very insulated, thus it is better for milder winter days.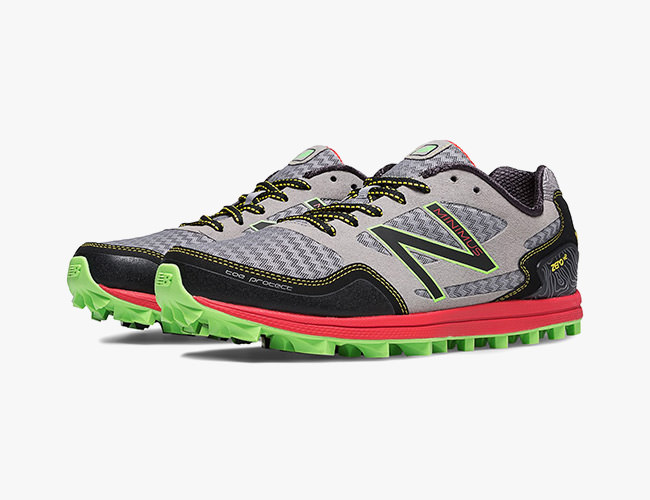 Newton BoCo AT
This running shoes is perfect for snowy trail as its provenance lies in the Colorado Rockies. It is designed with multi-direction lugs to grip with a durable all-weather exterior. Furthermore, these shoes are more eco-friendly than most of the other pairs on this list with its laces, webbing, mesh upper, insole top cover and even the packaging are made from recycled materials.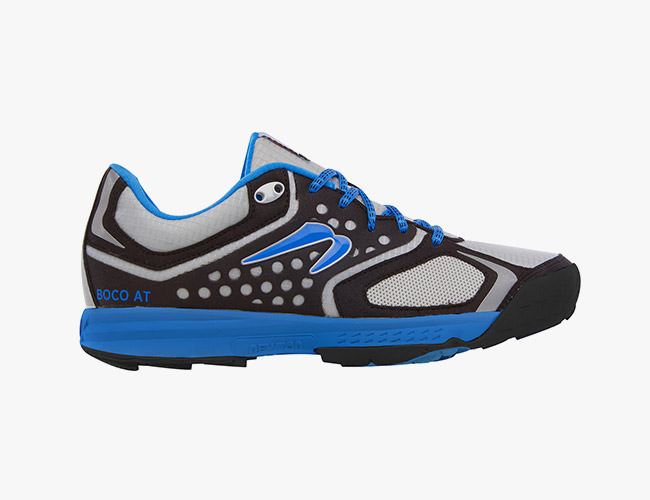 Inov-8 Mudclaw 300
The Inov-8 Mudclaw 300 boasts of its lightweight minimalism features and the Inov-8's patented first generation Meta-Shank technology which helps runners better feel the terrain. With quick-release cleats and water repellent DWR coating, these sneakers are clearly meant for voracious trail runners.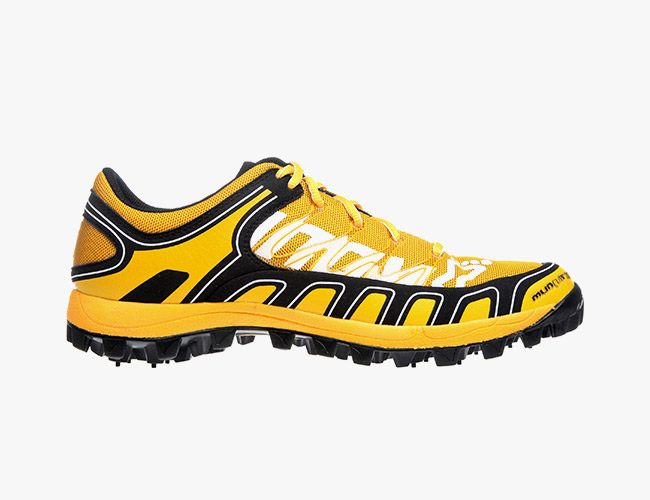 Icebug Aurora BUgrip
The Sweden-based Icebug Aurora BUgrip is proud of its unique feature, which is the patented carbide-tipped studs. This technology allows the shoe to grip icy concrete , and each is light at 12 ounces. This makes it ideal for people who like to run fast and agile. The outside of the shoe is laminated with a "windbreaker-like" membrane to prevent frostbite. Even if the shoe is not fully water-proof, but it can deflect melting snow.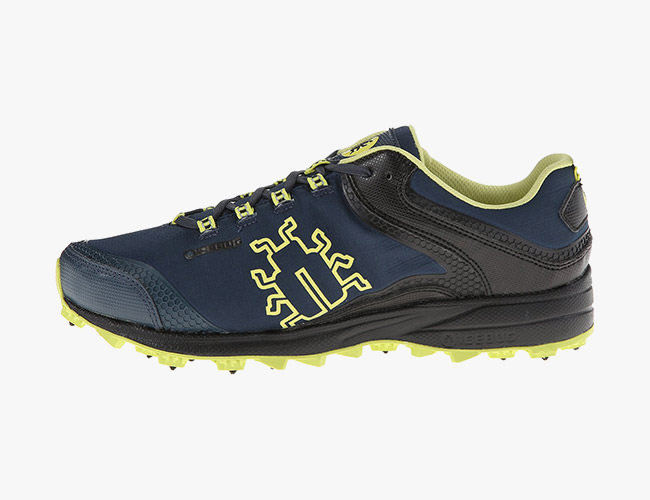 Skechers GoRun Ultra Extreme
The Skechers GoRun Ultra Extreme is built for running through inclement weather. It has a good amount of super soft cushioning, a rockered profile, a plush interior and an easy-flexing demeanor. Although it is maximally cushioned and higher off the ground than many shoes, it's super light and nimble and is perfect for a smooth, completely uninhibited ride. The shoe's exterior is made of a three-layer synthetic material that keeps water out, yet allows air in for weatherproof comfort, while the shoe's enhanced Resalyte cushioning reduces the impact of more rugged winter terrain.