Bella Thorne may look older than her 17 years, but without all the makeup, the young starlet actually looks her age. I found these photos of the actress taken while out and about with her boyfriend in Los Angeles on Tuesday, and I couldn't help but do a double take. First off, she looked way better without all the gunk on her face. And secondly, the girl went braless.
No big deal, really. I mean, it wasn't like her boobs were hanging or anything. In fact, it was quite the opposite. She went braless in a backless dress that showcased her slender figure, pert breasts, and long legs. The piece was crafted in powder blue and featured a fit n' flare silhouette that was quite flattering. And instead of dressing up in heels, Bella kept her getup laid-back and casual by teaming the the dress with gladiator sandals. She looked young and sexy in the tiny blue thing. Looking at her actually made me wish I was 16 again.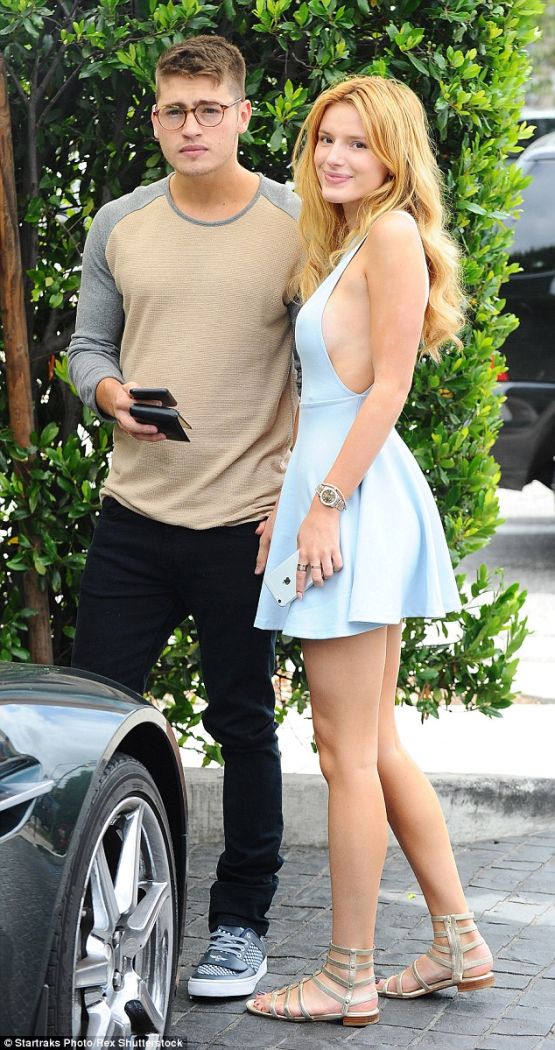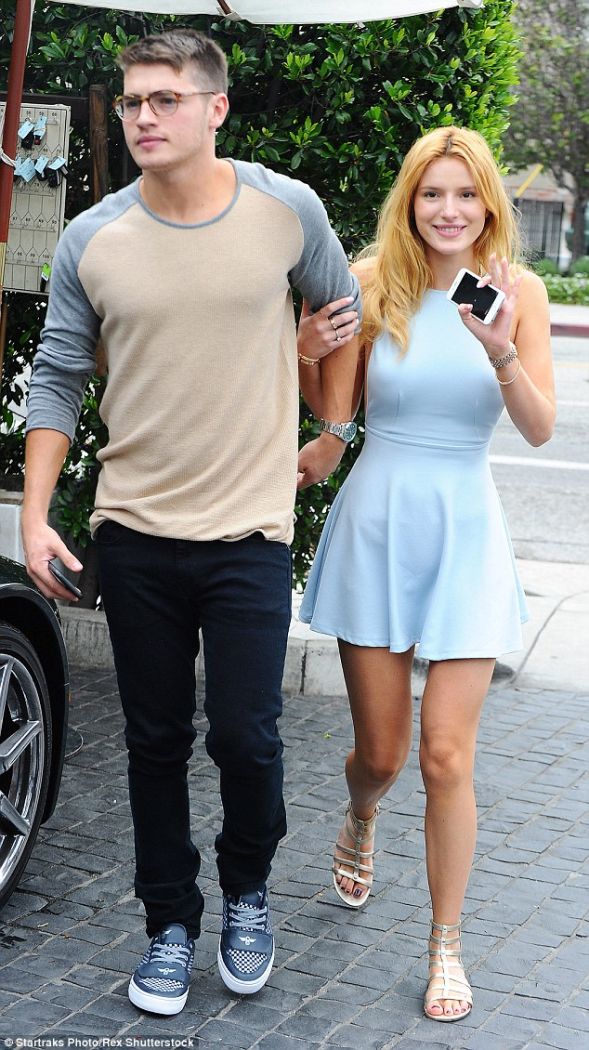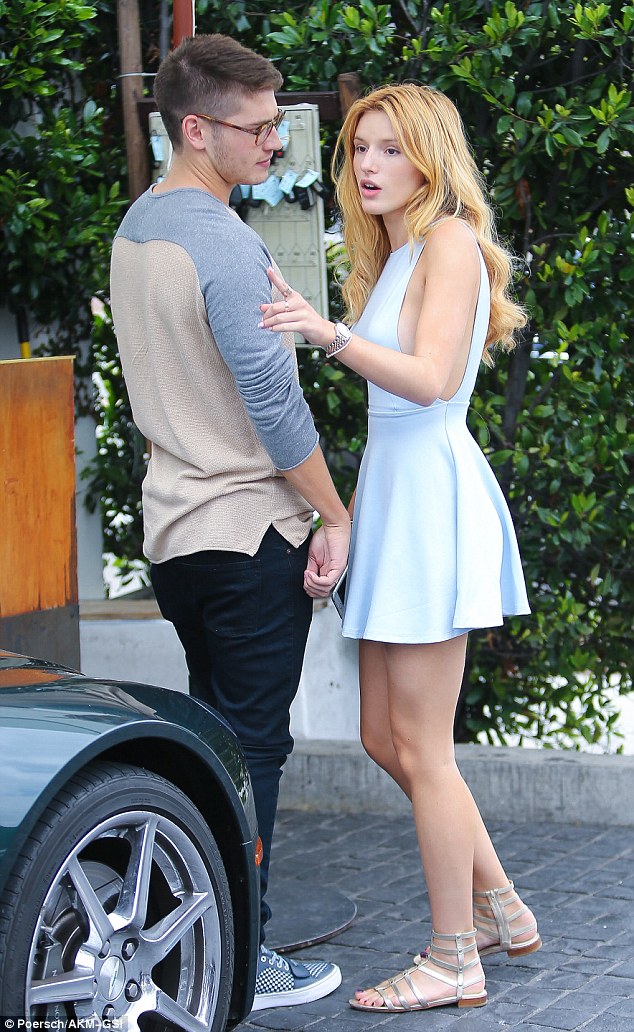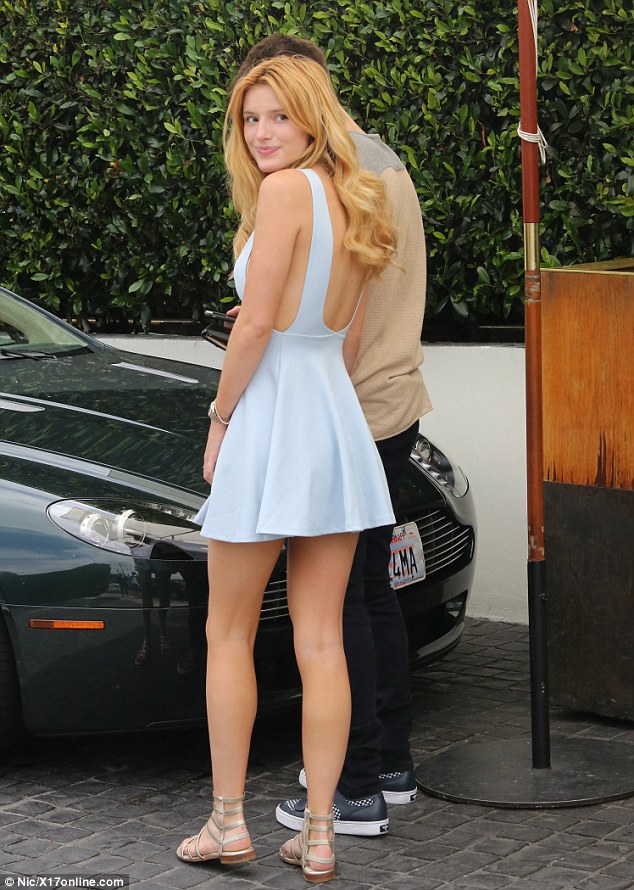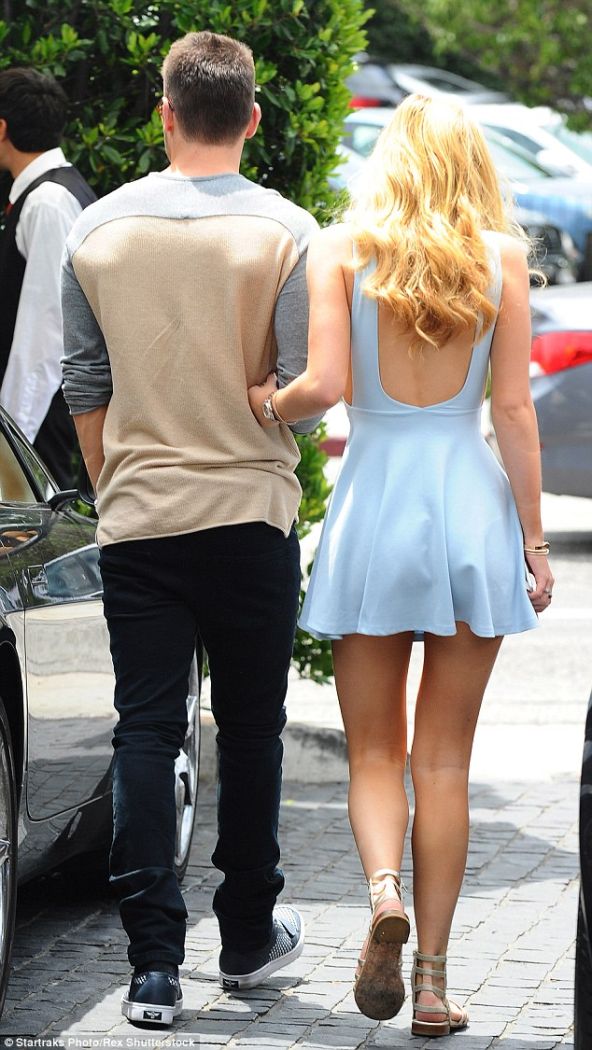 Bella Thorne steps out in Los Angeles with her boyfriend, Gregg Sulkin, July 21, 2015
Oh to be young and beautiful! She's lookin' good. Can't deny it. There's a lot of side boob going on in her outfit, but it's done in a tasteful way, so she doesn't look trashy.
For those loving the frock, it's from MissGuided. I couldn't find it online, but a similar piece from the label is up for the taking if you're ready to give it a go. The alternate dress retails at an easy $30: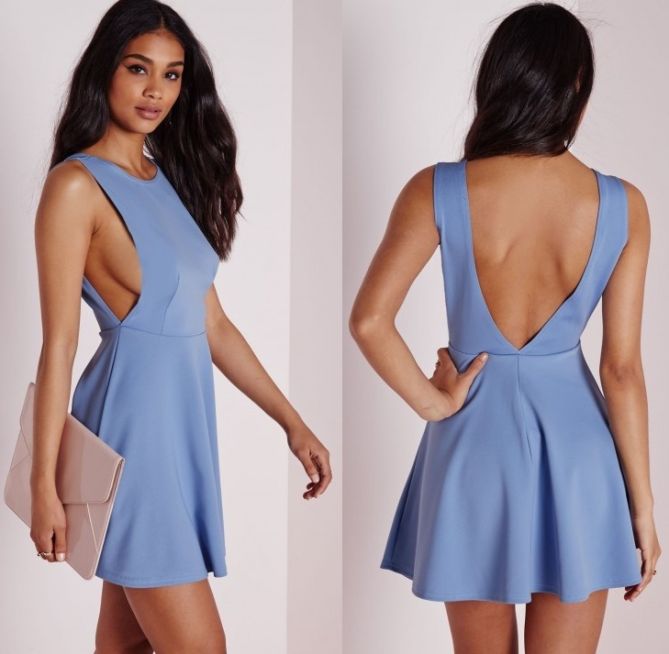 MissGuided Low Back Skater Dress, $30
If you want the complete look, Bella's metallic gladiator sandals are the Stuart Weitzman "Caesar". The style features elastic horizontal straps and leather vertical straps detailed with rivets. Allow me to give you a closer look at the pair. They're currently on sale, so better grab 'em while you can: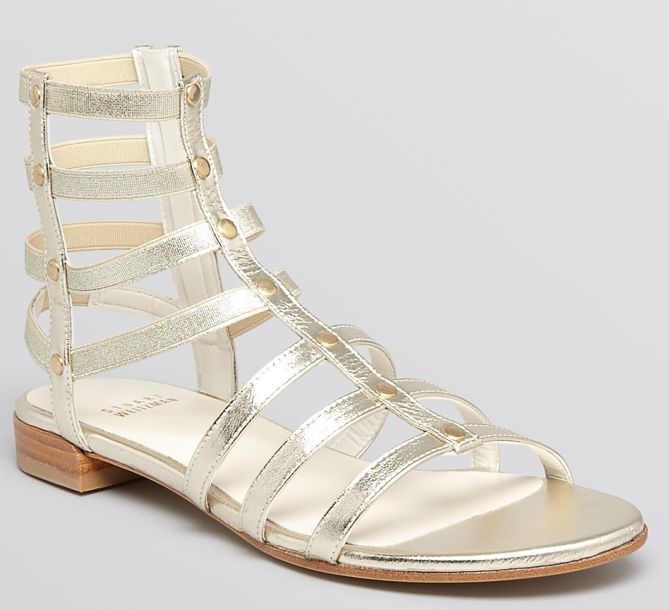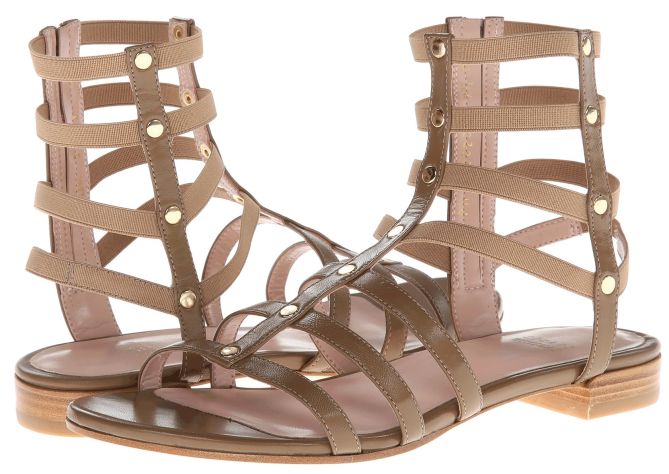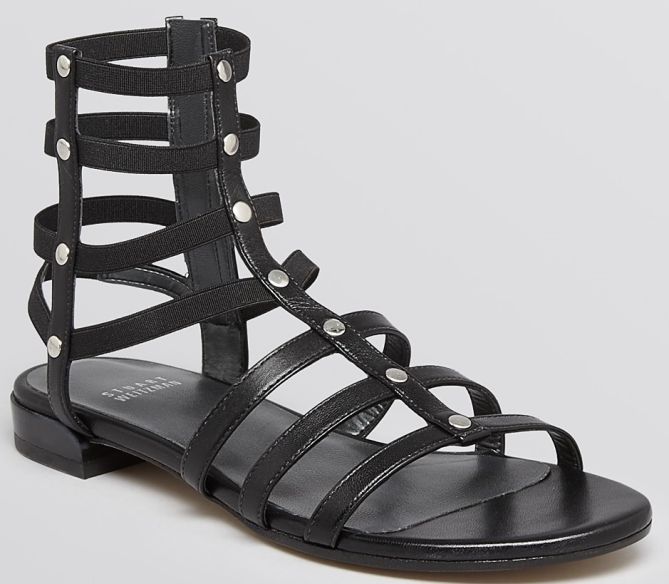 Stuart Weitzman Caesar Flat Gladiator Sandals, $155 (was $385)