When you see celebrities doing nothing and they still look awesome, you start to understand the culture of celebrity worship. How can anyone just standing there, how can anyone running the most mundane errands look like they were born to be forever good-looking.
Take the case of teen star Bella Thorne.  On May 12, the 16-year-old actress stepped out of her hotel room for a whole day of press promotion work for her new project, Blended.
As she stood on the sidewalk waiting for her ride, paparazzi took the chance to snap photos of Bella.
She was just there standing, and yet she looked like an absolute stunner.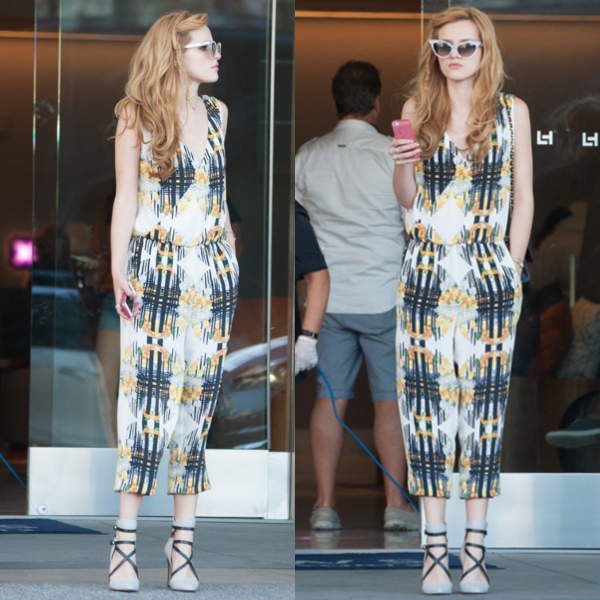 Her shoes that day were just as stunning as her. The gray pumps by Rebecca Minkoff feature smooth and stingray leather and contrasting straps.