All the young stars descended upon the USC Galen Center in Los Angeles on March 29 for the 2014 Nickelodeon Kids' Choice Awards.
Among the young stars who attended the event was Disney actress Bella Thorne.
The actress wore a green Valentino romper and Christian Louboutin gold pumps.
Check out her look for that day: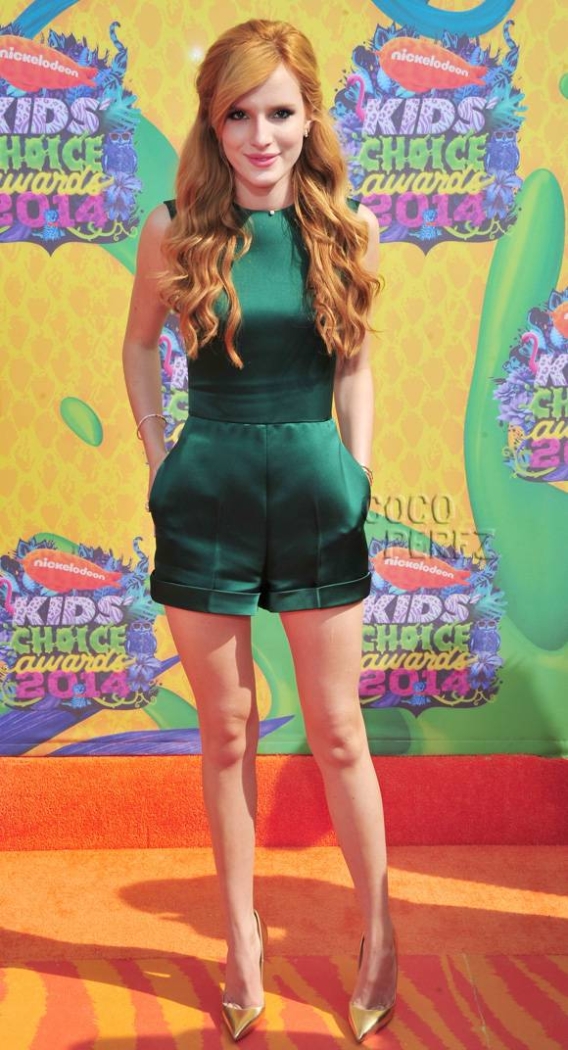 The teen star is found of wearing ultra-feminine looks, with a touch of sexiness. While she may not be exposing a lot of skin, she also does not look very young when she attends events. She likes to wear sophisticated outfits that make her look older than she really is. We can't decide if it's a good thing or not.
We love when young stars experiment or are playful with their looks but then maybe we shouldn't take it against Bella that she chooses to go the sophisticated path when she has to attend special events.
Do you like Bella's shoes? You can get an affordable pair from the Truth or Dare brand. Check out the gold pumps below: