The thing with models is that they can look good in pretty much any outfit, even a sack. A great case in point would be Behati Prinsloo, Adam Levine's new wife. The leggy blond was spotted out and about in New York City with her rockstar husband on Wednesday (September 3).
For the casual activity, Behati channeled rocker chic by slipping into an Iron Maiden tee and a pair of short denim cutoffs. She complemented the combo by wrapping a red plaid shirt around her waist and tying her hair in a messy ponytail. Black ankle boots, a chunky gold necklace, a Celine purse, and dark eyewear were some of her other add-ons. It was a very simple getup, but she looked exceptionally chic and cool in the whole mix.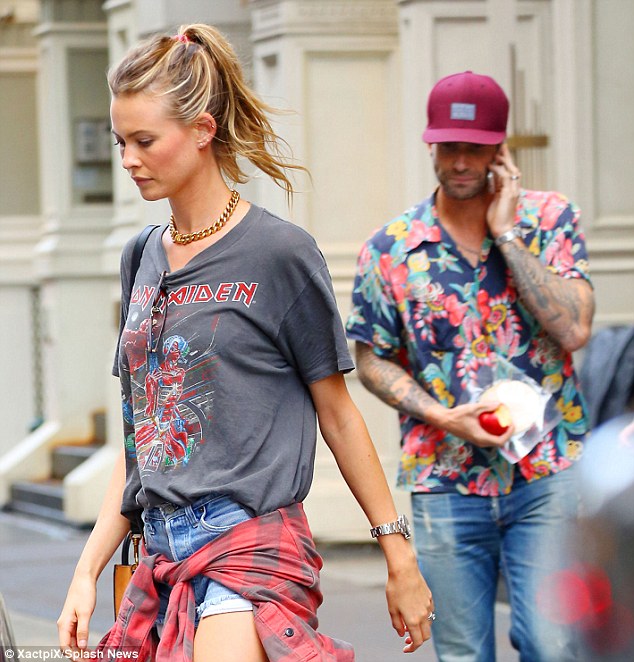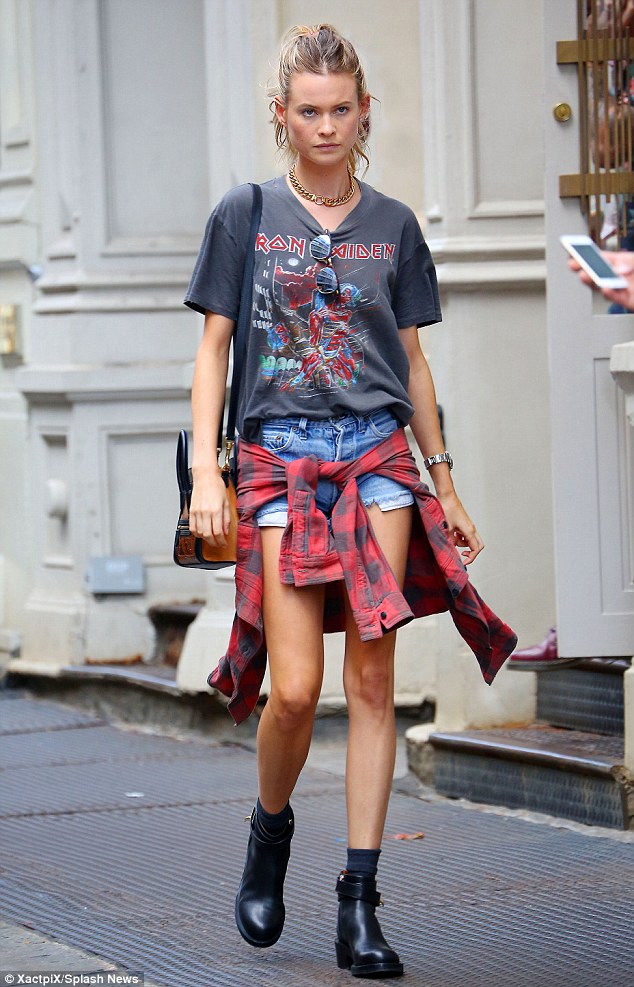 Behati Prinsloo channels rocker chic as she runs errands with Adam Levine in New York City on September 3, 2014
During the course of the outing, Behati switched her red plaid shirt for a yellow one. The change did her good, as the piece perfectly matched her purse and necklace.
That said, what drew my attention — besides the fact that she looked insanely good in the getup — were her boots. They weren't like your regular tough-chick biker boots. They were smooth, sleek, and very polished. They came with rounded toes, but they didn't look bulky or too masculine. That's a rare combination, so I got extra curious.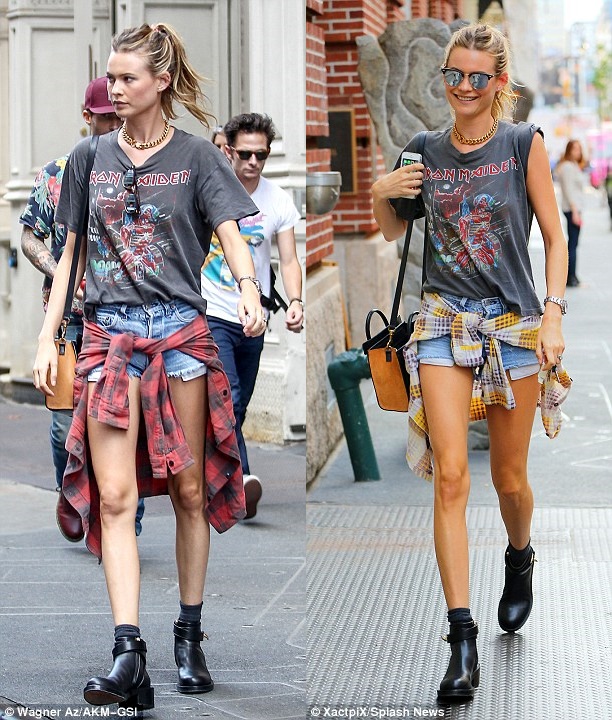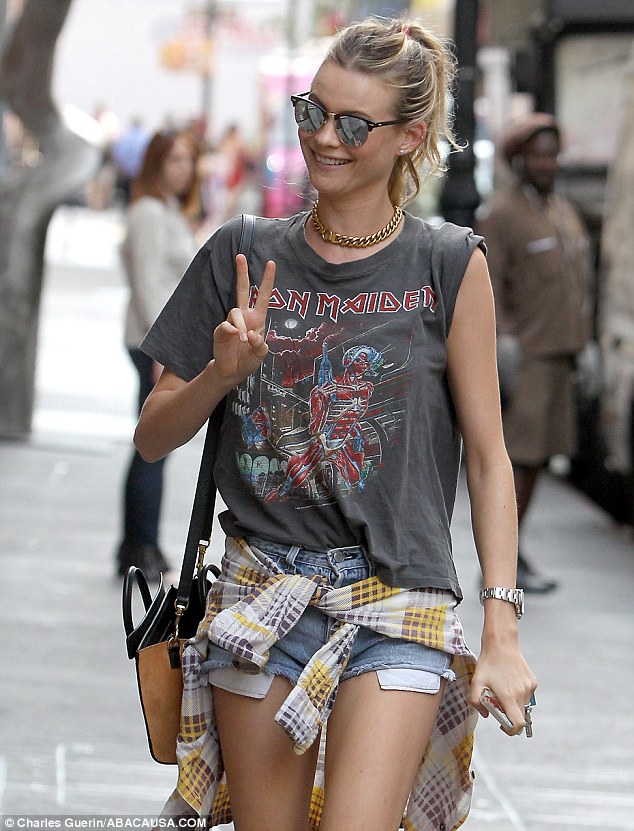 Behati switches her red plaid shirt for a yellow one while out and about in New York
Are you crushing on Behati's boots as well?
I couldn't find any deetz on the shoes online (it was like searching for a needle in a haystack), but thankfully, their tooth-like metal closures gave me a clue — Givenchy. No official word yet, but I have a feeling Behati's boots are these babies from the label: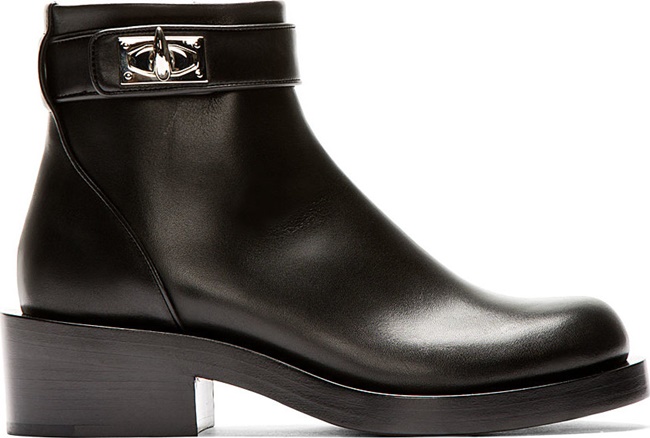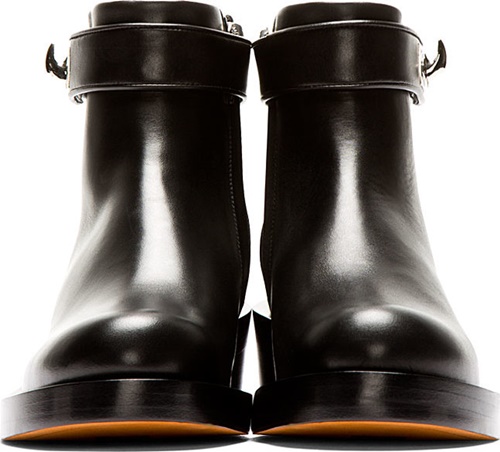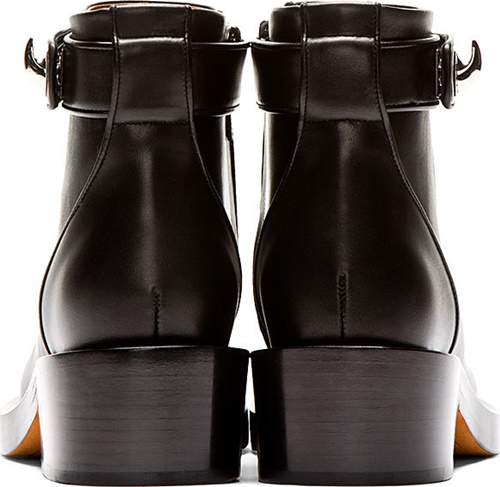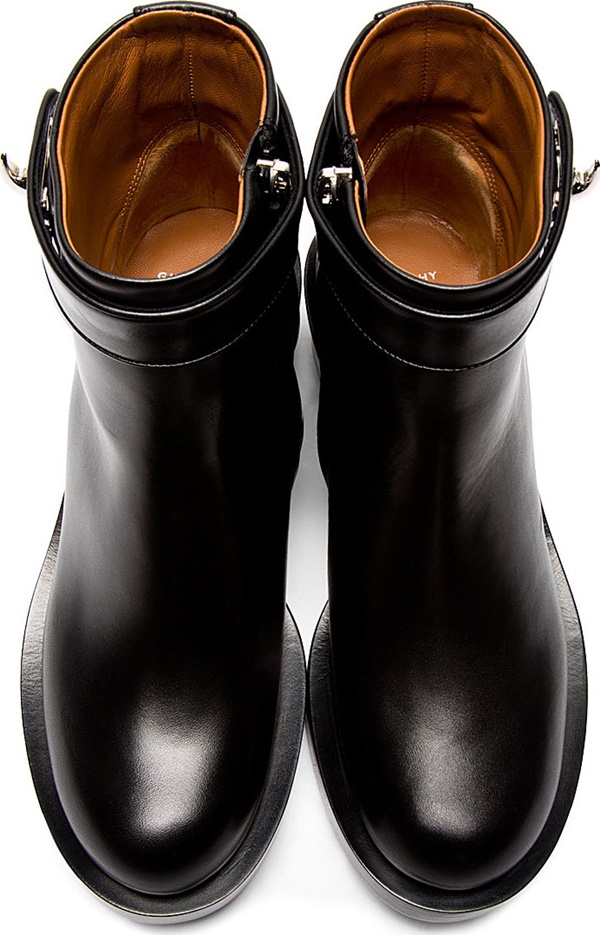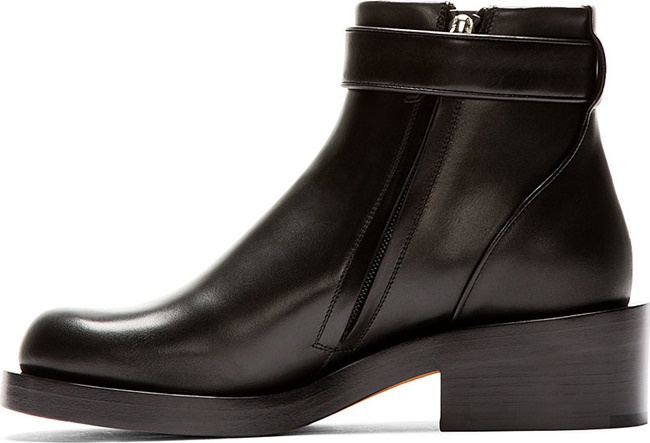 Givenchy Shark Tooth Buckle Ankle Boots, $1350
Do you think my hunch is right on target?
If you have the moolah, you can grab these boots online for the price of $1350. Not within my price range, but I really love how well-crafted they look. The soles on these shoes are somewhat thick, but they don't look chunky or ugly at all. I'm loving this pair and I'm putting it on my wish list. What about you?