Did you catch the Victoria Secret Fashion Show on CBS the other day? How did you like it?
It was pure entertainment, of course. I'm willing to bet only 50% (maybe even less) of the lingerie they featured on the runway will make its way to the stores. What do you think?
Speaking of Victoria Secret, two of its angels – Behati Prinsloo (future Mrs Adam Levine) and Candice Swanepoel (the angel who wore the 10 million dollar bra) were spotted at the Victoria Secret Fashion Show Viewing Party held in New York last Tuesday (just when the show aired). The two were quite covered up, with Behati slipping into a nude dress and pointy Louboutins while Candice rocked a more daring look by rocking kinky over-the-knee boots and a mini dress. Both ladies also wore furry toppers for added drama. But even with clothes on, they were ladies worth looking at.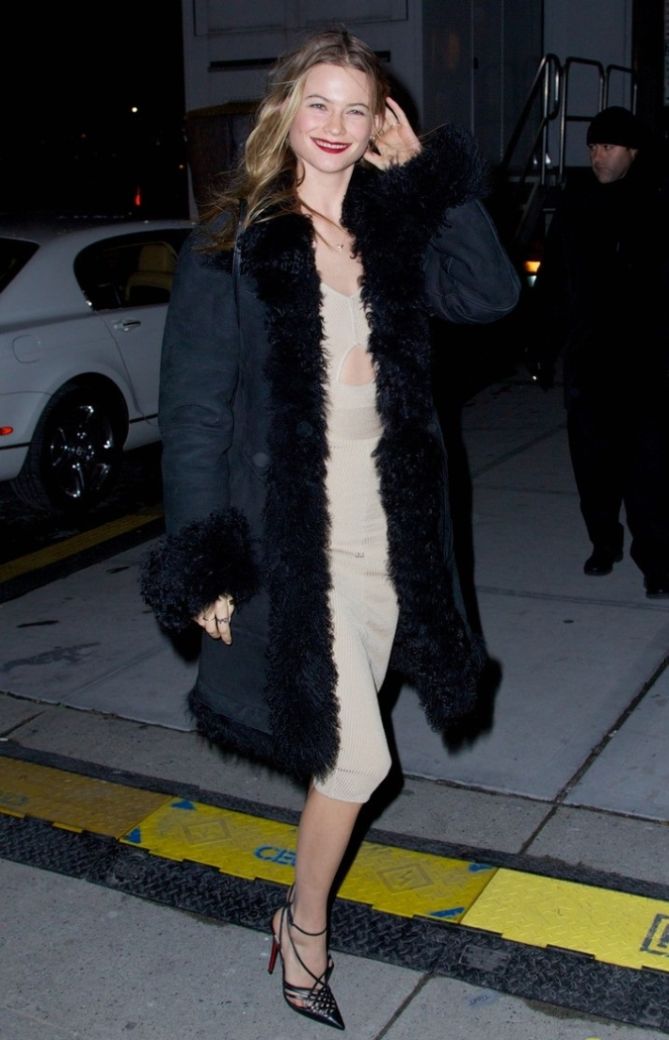 Behati Prinsloo heads to the Victoria Secret Fashion Show Viewing Party in New York City, December 10, 2013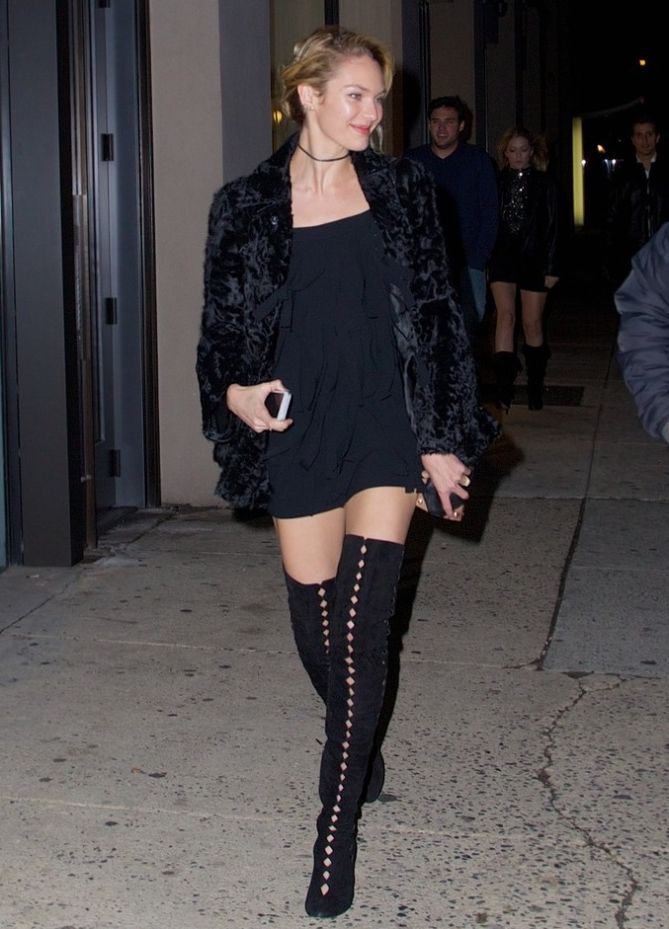 Candice Swanepoel rocks thigh-high boots as she heads to the viewing party held in New York, December 10, 2013
So here's the obvious question for you: who looked hotter in her heels, Behati or Candice? No doubt, Candice stole the show with her "Pretty Woman" get-up, but did she nail the outfit better than Behati? Or do you think Behati looked a whole lot better (and classier) in her form-fitting frock and exquisite Christian Louboutin pumps? And while we're on it, whose heels caught your eye?
By the way, I tried sooo00 very hard to ID Candice's boots, but I was completely unsuccessful. I also tried looking for Behati's Louboutins online, but was just as unsuccessful. Personally though, if I had to pick between Behati's pointy stilettos and Candice's thigh-high boots, I'd go with the former — for the simple reason that they're more wearable. I found a slightly similar style over at Amazon that will not cost as much too — check out the Schutz Aranzazu pumps below: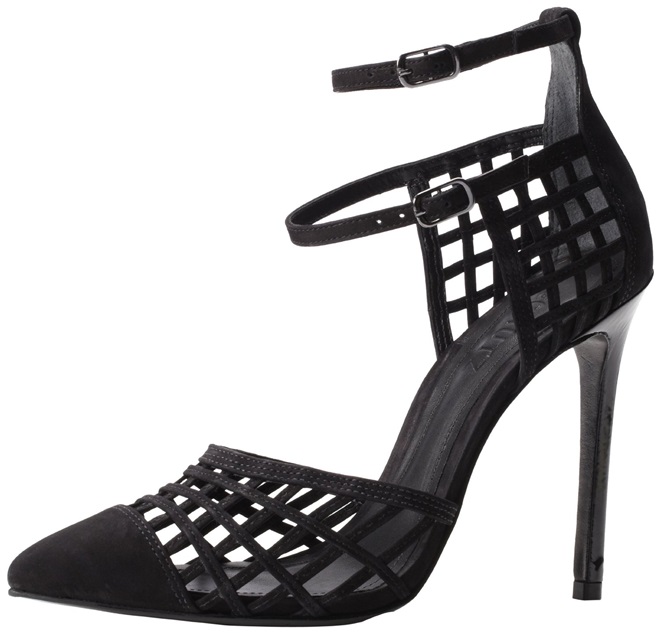 Schutz Aranzazu Pumps, $130 (was $210)
They're currently on discount at $130 and there are still several sizes available so they're definitely worth considering. The Aranzazu (pumps) feature 5-inch tall heels and cutouts along the vamps and heel cups. They're quite pointy too, which makes them flattering to wear. If you like what you see, just head over to the store and order away. Have fun shopping!