This is a weekend of good news. Mario Falcone has just revealed that he proposed to his girlfriend Becky Miesner and she said yes.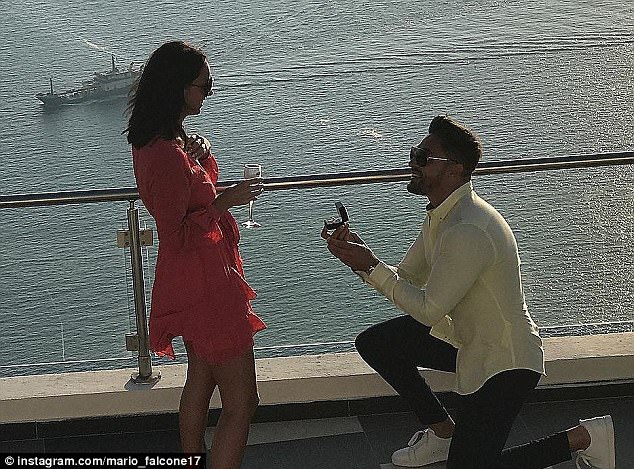 Mario decided to propose after only one year of dating so it seems that they are really happy together and perfect one for another. Mario decided to reveal this important news on Instagram on Sunday morning. The couple is in Santorini spending their holidays. He just left the words "She said Yes! Very very happy and lucky".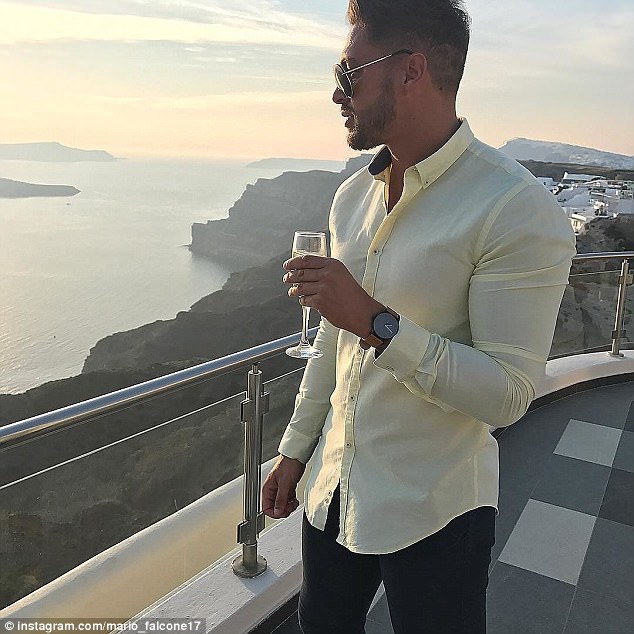 In the pic we can see the hand of Becky with the very beautiful and huge diamond ring on her finger. This is not the first engagement of Mario Falcone, infact in 2012 he proposed to her former girlfriend Lucy Mecklenburg but he was unfaithful to her. But we are sure that this won't happen again with Becky. Mario said to OK! Magazine that his whole family love Becky and that he would like to have children in the near future.
He also said that his life is now stable. They started dating last summer and now it's time to change their life forever.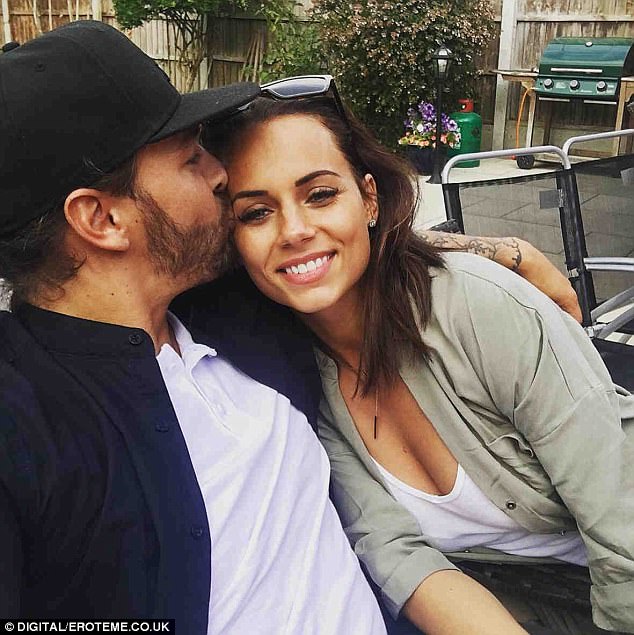 Becky showed off a great outfit, a red floaty dress. And at her feet she had beaitufl Valentino Rockstud heels that are considered a cult for every kind of outfit. These heels are more practical that the stiletto version and the taupe hue makes the shoes really versatile.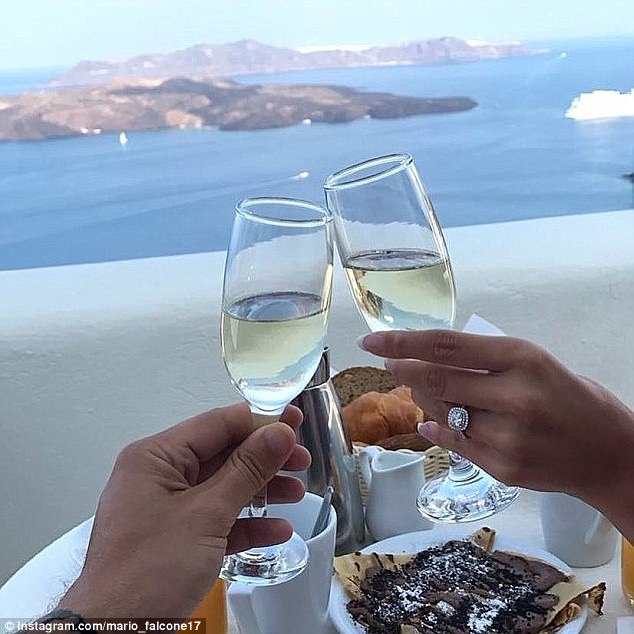 This is a very good purchase for your summer wardrobe, you can wear these shoes with a dress as Becky did or even with a pair of jeans for an informal occasion. It was a special night for her too. She said that even if she is ready to become a mum at 28 she preferred being engaged first and so she obtained what she wanted. We wish them all the best! Can't wait to see the look Becky will choose for the big day!
Copy this amazing sandals for less clicking below.