These days, social media stardom is practically currency. Taylor Swift said so in her article for the Wall Street Journal on the future of music.
And it is young stars and social media savvy personalities like Taylor Swift, Vanessa Hudgens and Ashley Tisdale who really understand the value of communicating with fans directly and showing millions of people a glimpse of their everyday lives, turning this online fandom into real life ticket sales and or TV/movie viewership.
On Sunday night, July 27, Ashley Tisdale won a special award at the Young Hollywood Awards for the things she does online. The actress and producer brought home the Social Media Superstar award and promptly "instagramed" a photo of herself with her trophy: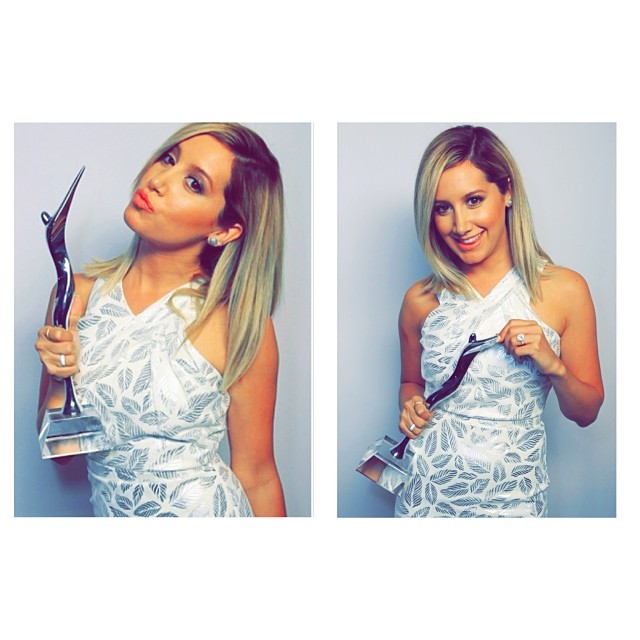 Ashley has over 12 million Twitter followers and close to 2.4 million followers on Instagram.
The actress looked lovely when she attended the awarding ceremony. She wore a V Label London dress and Casadei shoes.
 The following metallic shoes make great alternatives to the pair that Ashley had on at the event:
Aldo Aleiwen Silver– $99.99