There are celebrities who prefer to wear only ridiculously expensive designer threads, and there are those who like to mix and match high and low pieces simply because they enjoy products from both ends of the spectrum. Ashley Tisdale is one of the latter. The girl can rock a pair of $90 Steve Madden shoes as well as she would a pair of $1500 boots from Chloe. She's just that kind of person, and that's why I enjoy style stalking her.
Late this week, the actress was spotted running some errands in Beverly Hills and I found the outfit she put together really interesting. I can't say it was one of her best looks, but the combination was unusual enough to garner some attention.
Ashley wore a printed dress and finished her look with an ivory moto jacket, a leopard-print studded tote, and a pair of flat cutout lace-up sandals. The mix of print (dress and tote) and texture (shoes) was a little overwhelming, yet somehow, she managed to pull off the outfit without a problem.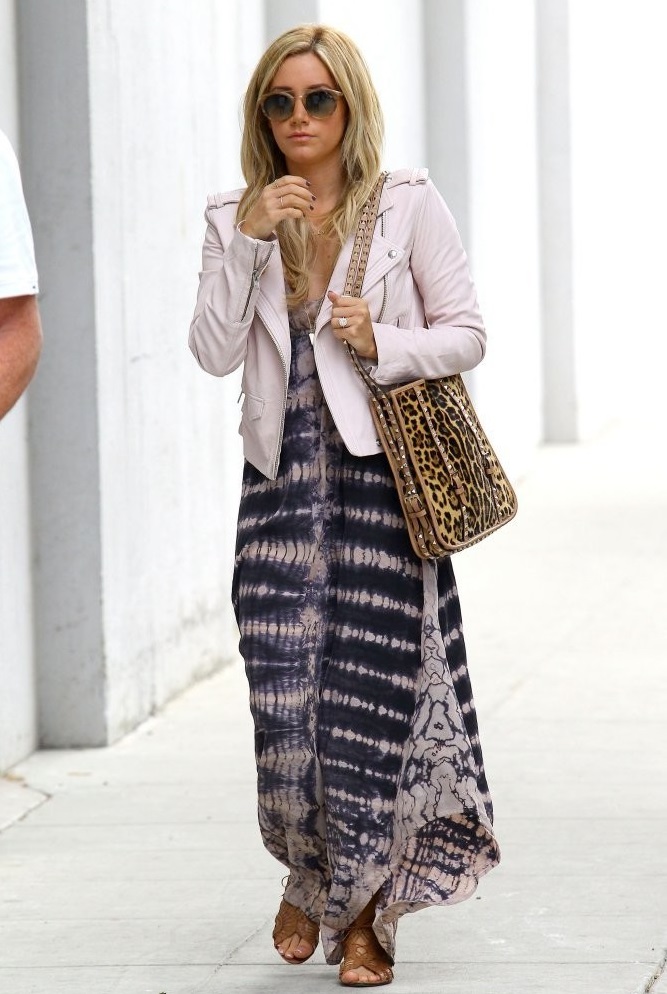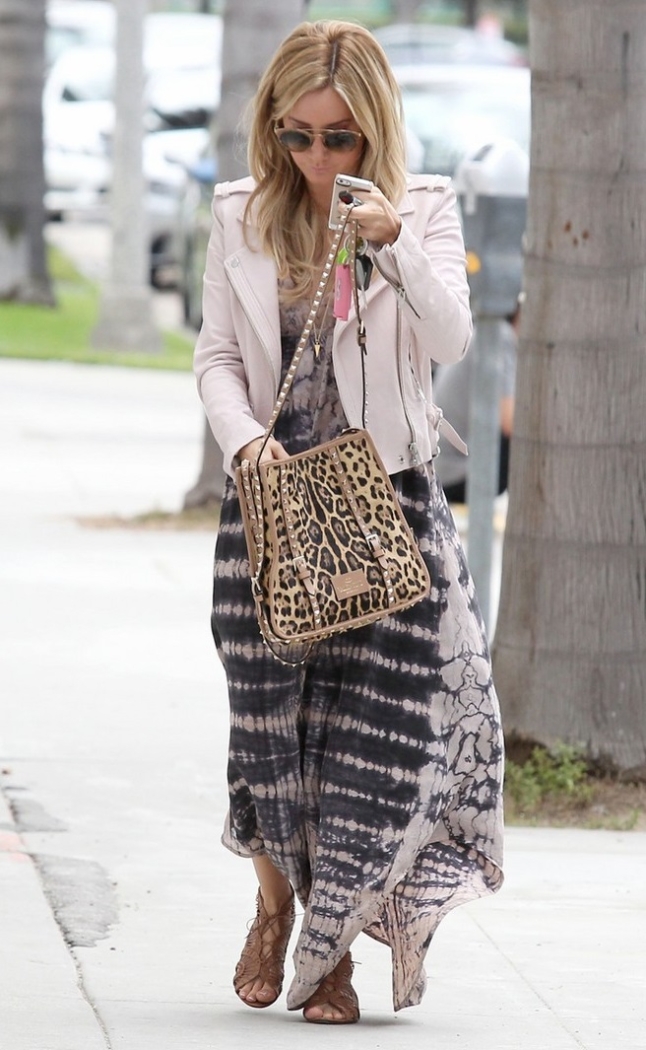 Ashley Tisdale runs errands in Beverly Hills while in a print-on-print outfit, April 18, 2014
So what do you think of the mix? Can you wear Ashley's outfit and pull it off, or will you feel like a Christmas tree wearing too much decoration?
As for me, I would probably go with a much simpler purse — one that comes in a solid color rather than something bold and exotic like leopard print.
For the ladies looking to steal Ashley's style, know that the actress once again mixed high-end and low (or mid-priced, to be more specific) pieces to come up with this look.
Ashley's dress is from Ale by Alessandra, while the biker jacket is from IRO. As you can tell from the studs, the gorgeous bag is from Valentino. And as for Ashley's flat lace-up sandals, those are actually the cheapest items in her outfit. They're from Steve Madden — the Paigge. Here they are in dark brown for you to peruse: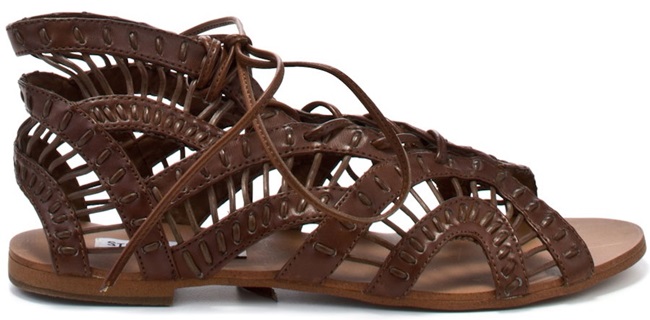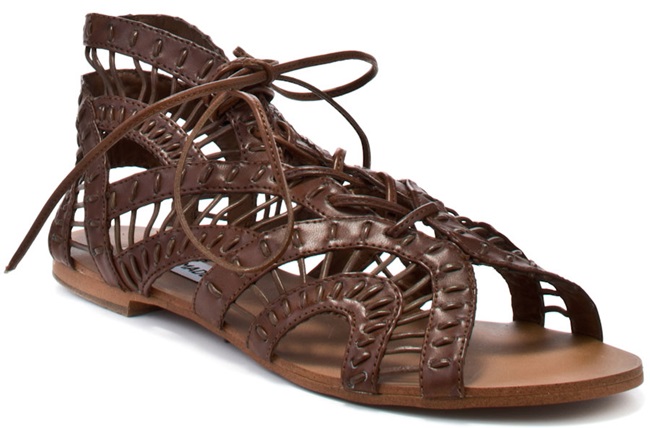 Steve Madden Paige Lace Up Sandals, $90 (sold out)
These sandals feature synthetic leather uppers, cutout detailing all over, as well as lace-up closures through the vamps. They are sadly sold out online, so good luck getting your hands on a pair. They retailed at an affordable $90 when they came out so it's quite a bummer that they're no longer available.
Nonetheless, you can still grab Ashley's look by purchasing something similar instead, like these alternatives from Rebels that will only set you back an easy $80: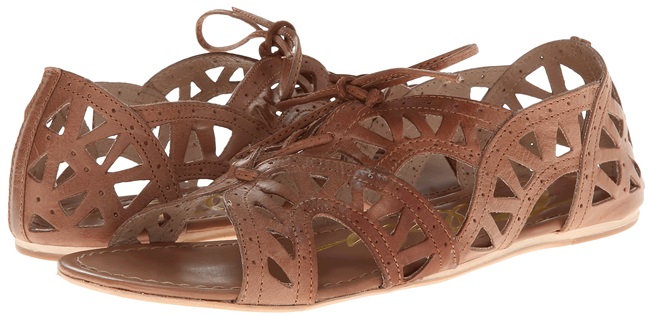 Rebels Walla Sandals, $80
The Walla sandals also feature cutouts throughout the vamps, as well as lace-up closures. Unlike the pair from Steve Madden, however, these flats are crafted from genuine leather uppers. For the price, I say that's great value and certainly worth keeping. Would you agree?