How long has it been since I've written about Ashley Tisdale?
The blond cutie was spotted attending the Disney & ABC 2014 TCA Summer Press Tour last Tuesday in Beverly Hills, California. For the occasion, Ash was fashionably on-trend in a black AllSaints top paired with a poppy orange red leather skirt.
What I liked most about her outfit were the shoes she used to seal the deal — black and white high-heeled gladiator sandals that were fierce and fresh. Honestly, looking at Ashley at the event felt like a breath of fresh air. The bright skirt mixed with her striking sandals made her ensemble stand out to perfection.
Check out Ashley below then tell me if you agree: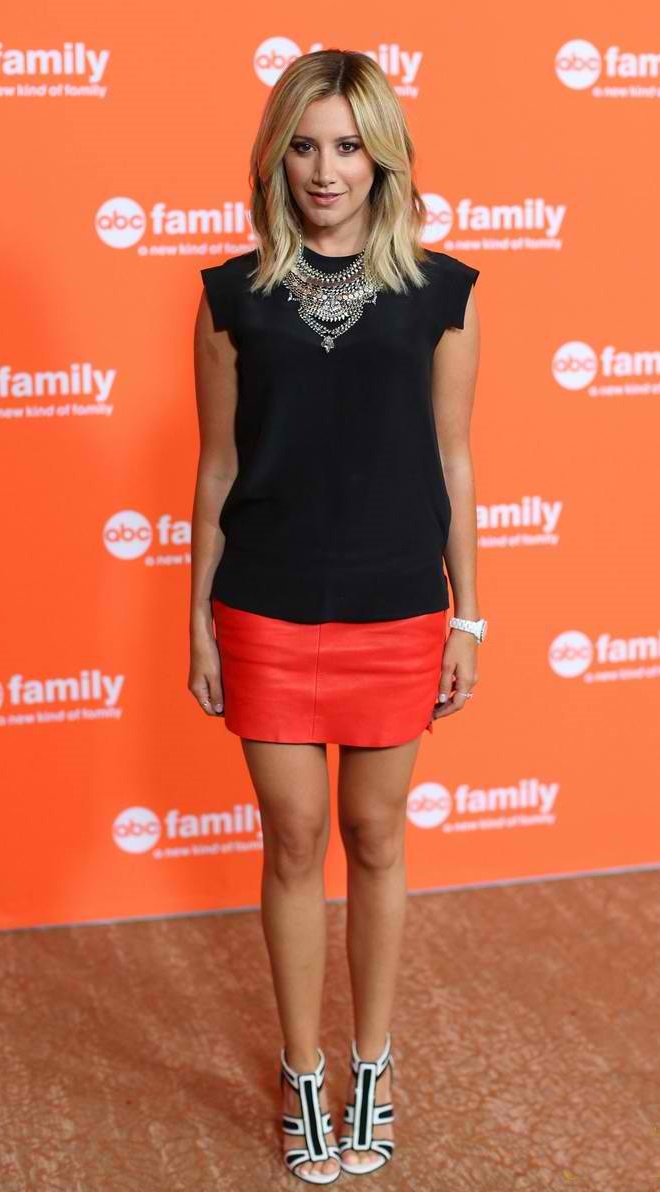 Ashley Tisdale attends the 2014 TCA Summer Press Tour in Beverly Hills, July 15, 2014
Here's a closer look at Ashley's sandals. They're crafted from a mix of suede and leather materials strategically crafted to create a paneled colorblock effect. I was able to locate them online, and it turns out they're from L.A.M.B. — the Noel sandals. Do you like Ashley's shoes as much as I do?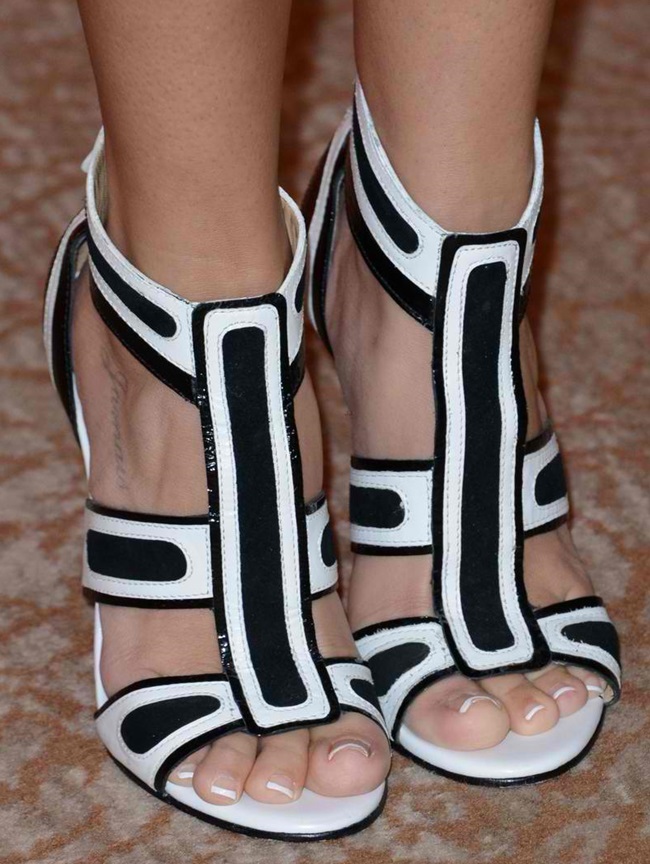 A closer look at Ashely's black and white sandals
Sadly, they're from an off-season collection and are already sold out. Below is a another version of the pair done in black and camel. The heels on these shoes are roughly 4 inches tall so they're high but manageable.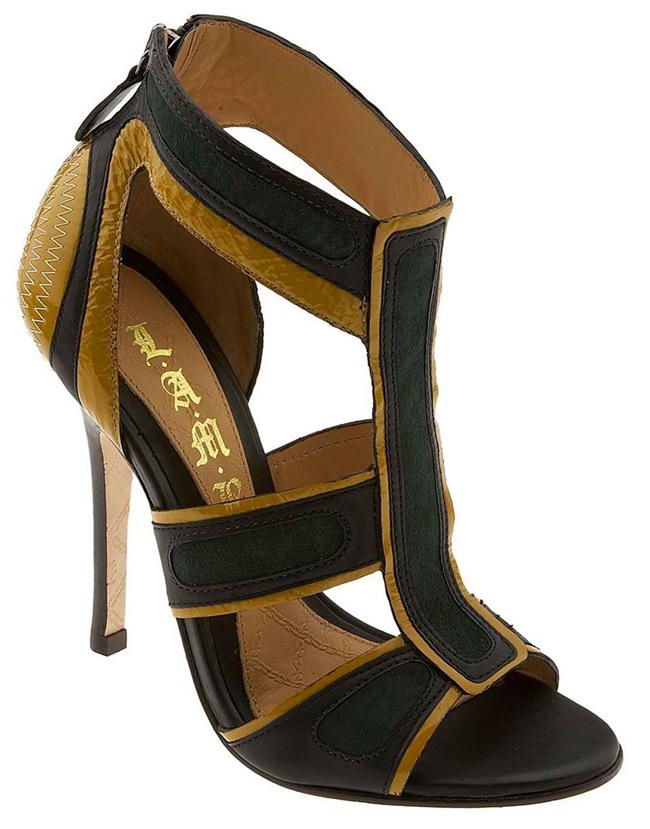 L.A.M.B. Noel Sandals, sold out
If you fancy Ashley's sandals, you don't need to feel so bad that you can't have them. You can easily find something similar from another label, such as the style below from Steve Madden called "Nevile".
Unlike the Noel, these sandals feature thick block heels, a solid color instead of two-tone, plus a few gold details here and there. For the price of $100, I think they're a pretty decent alternative. Would you agree?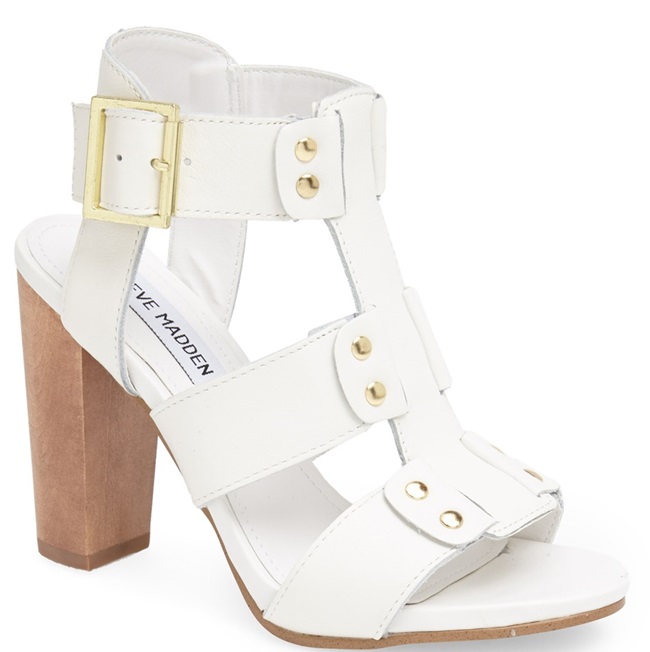 Steve Madden Nevile Sandals, $100