Ashley Greene must be quite well-heeled. The actress was spotted heading into a boat in Venice on Wednesday while decked in sky-high stilettos. She actually managed to keep the pin-thin heels of her shoes from slipping in between the dock's wooden boards. Whether or not she had a difficult time walking to the boat in the pair, I seriously don't know. Although it sure looked like she didn't have the slightest problem. She even gave the photographers a big smile as she finally settled into the boat.
Since we're all about shoes here, I couldn't help but take a closer look at Ashley's pumps. They were uber colorful, and were the perfect complement to her navy-and-white attire. The pointy stilettos were crafted in blue, white, and nude leather, and were detailed with clear red PVC trimming on the sides.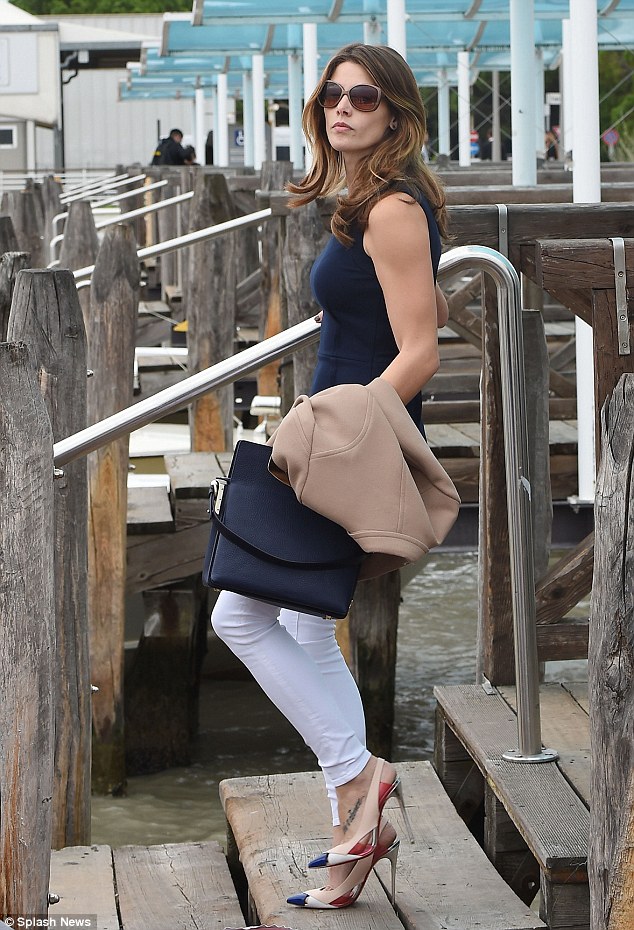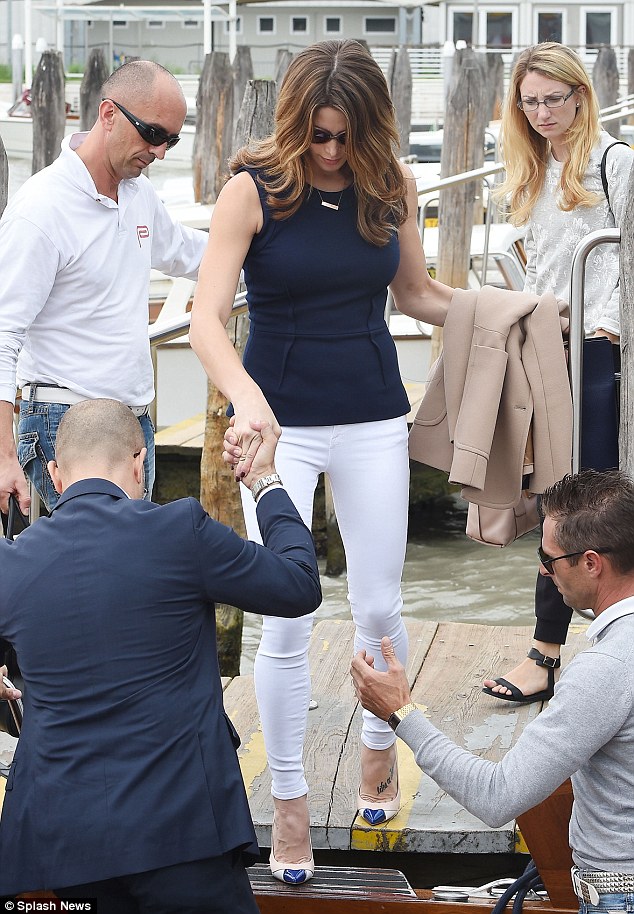 Ashley Greene gets help as she tries to get into a boat while decked in high heels during her arrival in Venice for the film festival on September 3, 2014
Ashley puts on her beige coat as she smiles at the photographers after stepping into the boat
Do you like Ashley's pumps? Kudos to her for being brave and skillful enough to "glide" all the way to the boat without encountering any issues with the pair. Would you agree? Or do you think she should have worn a more appropriate set of shoes, like wedges?
Ashley's pointy pumps are the "Air Chance" by Christian Louboutin. They feature cutouts, colorblock paneling, 4-inch-tall heels, and a sexy slingback silhouette. Below is a closer look: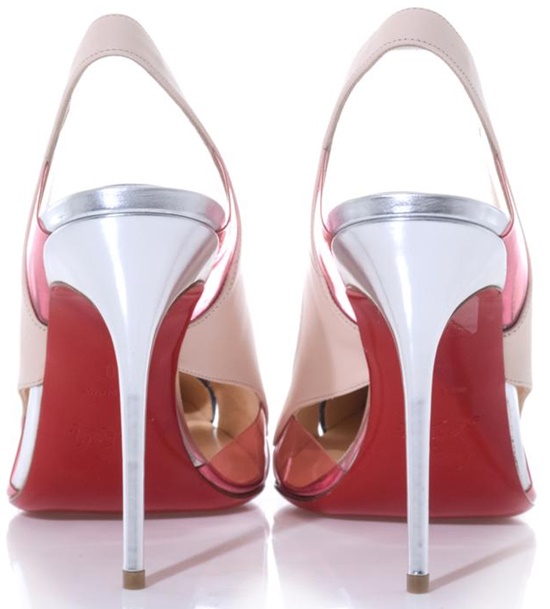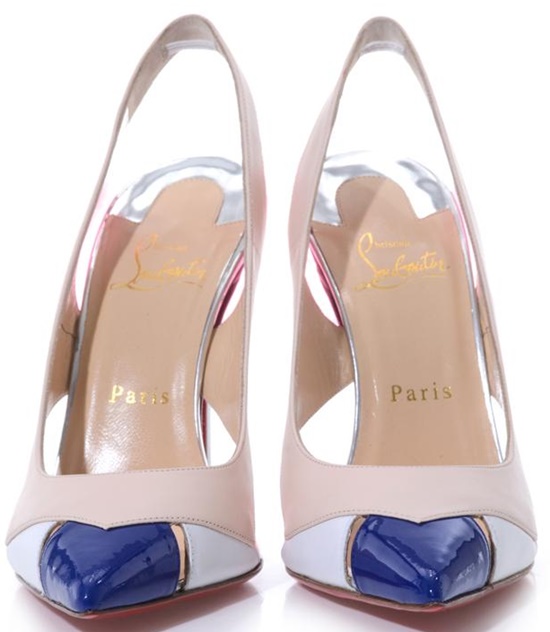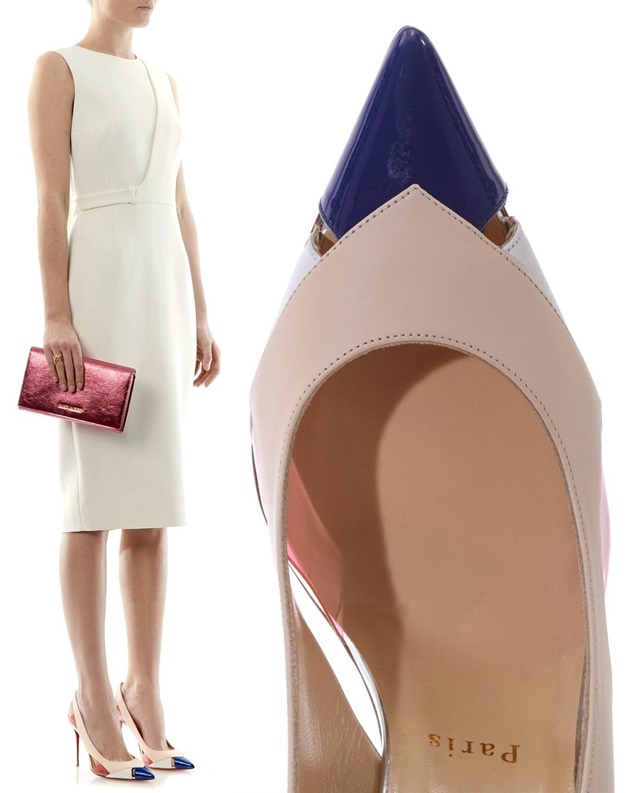 Christian Louboutin Air Chance Slingback Pumps, $845
I bet you fancy them now, yes?
If you can afford to shell out $845 for a pair of shoes, feel free to purchase the Air Chance online. Otherwise, try these multicolored pumps from ALDO instead. The Olauviel (pumps) feature 4.5-inch-tall heels and uppers crafted from a mix of materials and colors ranging from smooth to textured leather and from snake gray to mint green. For $80, I think they're a steal. Will you consider?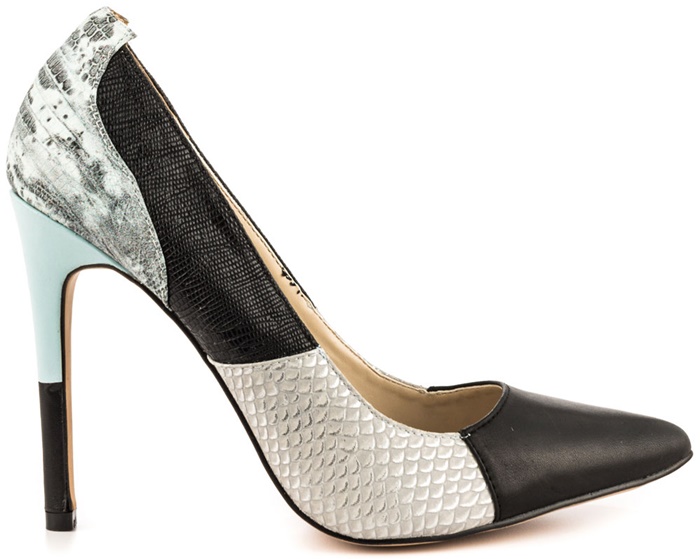 ALDO Olauviel Mixed Media Pumps, $80