It was easy to notice Ashley Greene as she stopped by Target to do a bit of retail therapy with her brother on Tuesday (July 29). With such a pretty face, people couldn't help but turn their heads as the actress walked by.
For her shopping session, the Twilight cutie wore a printed halter dress fashioned with a wrap-skirt and a high-low hemline. She then complemented the outfit with a green crossbody purse and black criss-cross wedge sandals.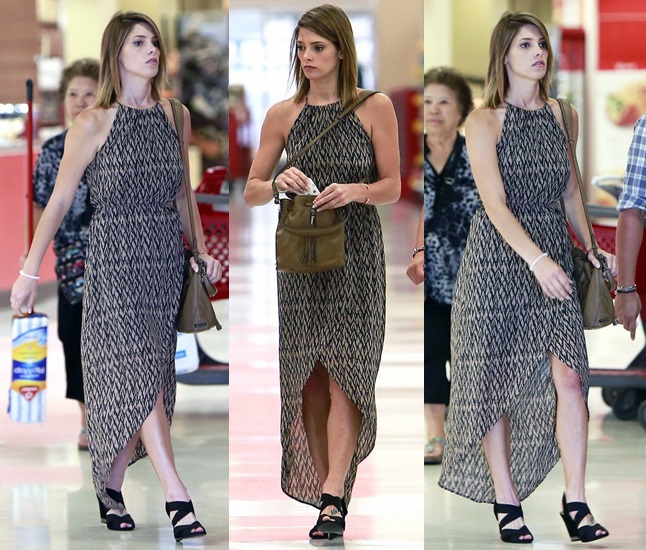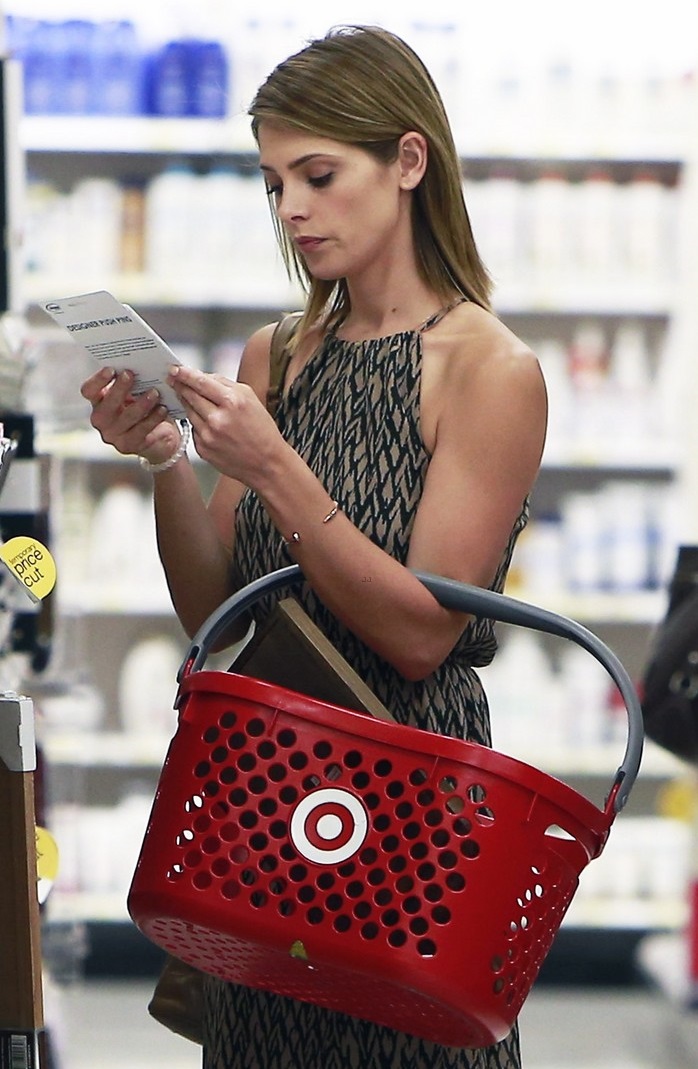 Ashley Greene shops at Target on Tuesday, July 29, 2014
Do you approve of Ashley's off-duty style? Or do you think she looks a little odd in the mix she put together? Could it be the shoes? Should she have worn a different pair? Or is it the dress?
While the halter neckline of her dress highlights her gorgeous shoulders, I can't say she looks 100% spectacular with it — probably because the elastic waistline isn't doing her body any good. I think she would look better in something that skims her figure. Would you agree?
Or do you think her shoes are the culprit and not the dress?
Ashley's sandals are these "Debbie" criss-cross wedges from Tory Burch. These shoes are crafted with wide elastic straps for a snug fit. They're also outfitted with slingback straps on the back for added support, as well as 3.25-inch-tall covered wedge heels that are detailed with metal accents.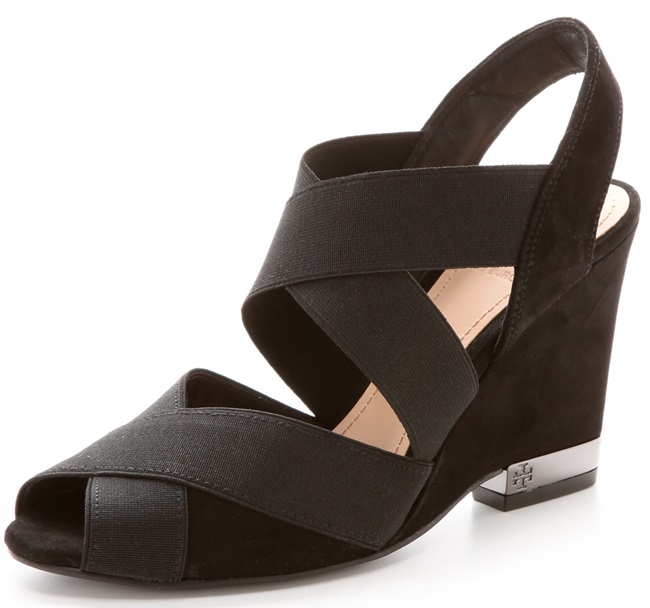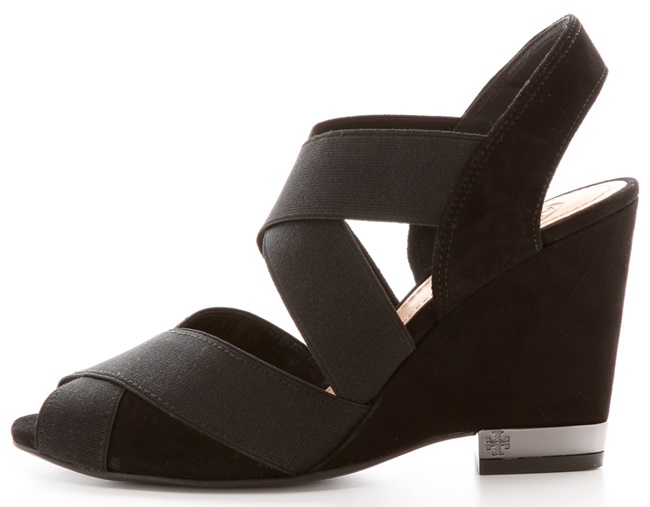 Tory Burch Debbie Criss Cross Wedge Sandals, $275
What do you think of Ashley's choice of footwear? Love?
They're not your typical sandals, that much I can say. They come in an unconventional silhouette. Although, I must admit, they look insanely comfortable — like you can actually run errands all day long in a pair and your feet won't hurt.
If you fancy grabbing these Tory Burch wedges, simply order them online via Shopbop. A pair will set you back about $275.
And as for Ashley's printed summer frock, that one you can score over at Amazon. It's a piece from Sanctuary Clothing called the "Cape Town", and it retails at an affordable $129: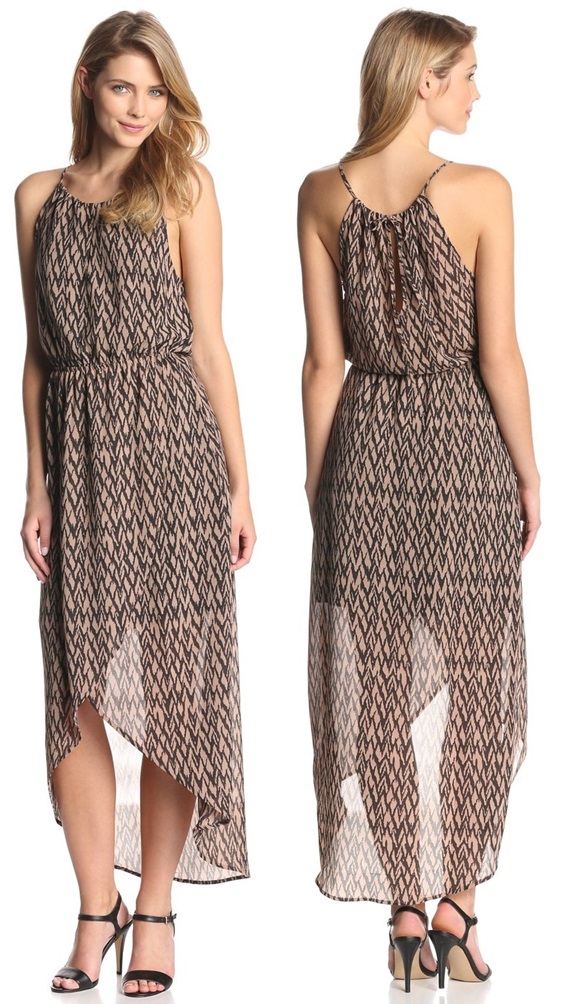 Sanctuary Clothing Cape Town Dress, $129