Anne Hathaway strapped on a pair of sandals with wings on her feet to help her breeze through her errands in New York City last July 22. Of course the wings would not have been of any help speeding up the actress but because the shoes were flat and comfortable, they were the perfect pair to wear on a busy day.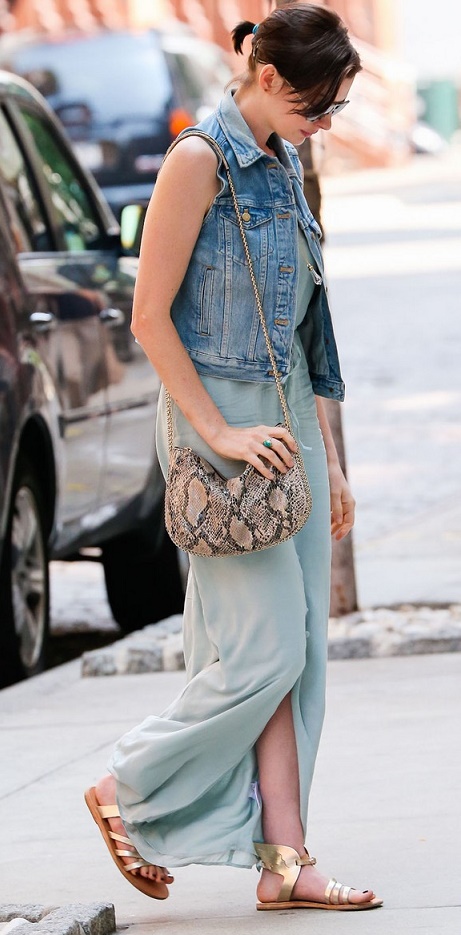 Anne also had on a breezy dress that made her look completely put together even if she wasn't going anywhere special. To add texture to her outfit, Anne wore a denim vest and carried a snake print bag.
 The sandals she had on were gold sandals from Ancient Greek Sandals. Released several months ago, the shoes are now sold out online: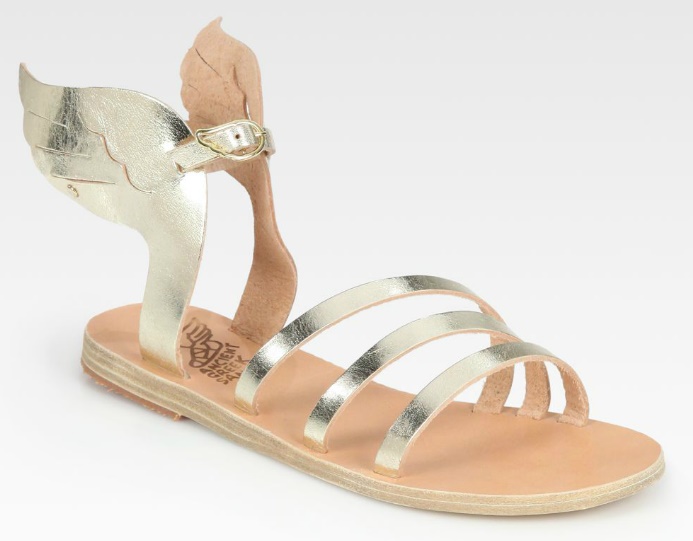 The label did release a new style of winged sandal, this time as an exclusive offering of Shopbop: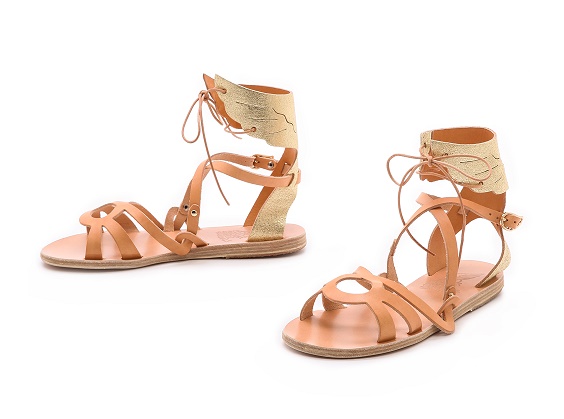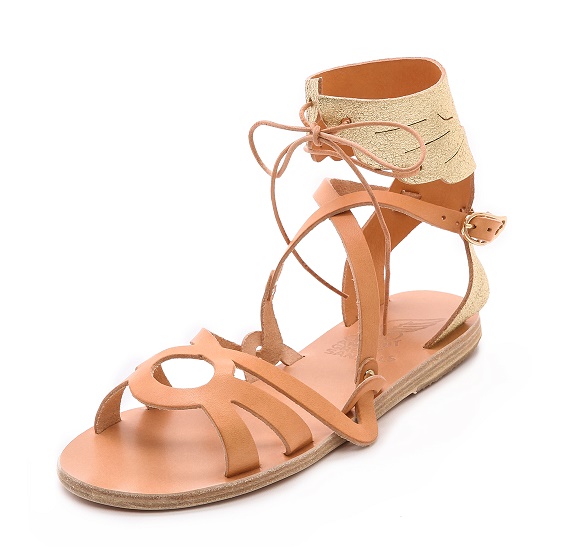 The sandals have the same traditional Greek sandals look. A few things make this new model even better than Anne's pair. First, the color is a muted one. Instead of pure gold, the sandals come in natural skin tone and cracked gold.  Another good reason to snag the shoes? They're on sale! Instead of the regular price of $270, you can purchase the shoes for $189.