How great are you at mixing prints?
Mixing prints is one way to infuse a fresh twist into an outfit, but it has to be carefully done to keep you from looking like a disaster. The easiest way to get away with this style treatment is to make sure you combine prints that belong to the same color palette or color family.
Mixing prints from different palettes is possible, but it's tricky. You have to stick to a certain number of hues, otherwise, you can end up looking like a clown.
Speaking of which, check out Carrie Diaries star, AnnaSophia Robb mixing it up for her front-row appearance at the Diane von Furstenberg presentation during New York Fashion Week. Obviously, the beautifully patterned wrap dress (in russet red and grey) is from the designer. But check out how she unexpectedly finished the frock with striking black-and-white pumps.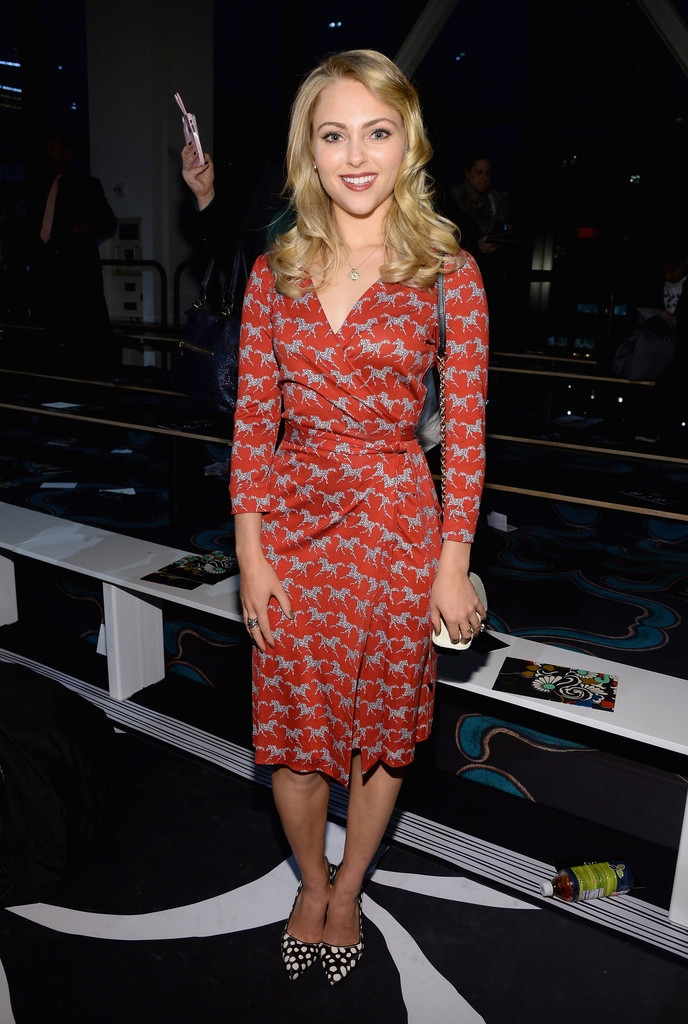 AnnaSophia Robb attends the Diane von Furstenberg fall/winter 2014 presentation during New York Fashion Week, February 9, 2014
What do you think of the mix, fab or fail?
I say she nailed this one.  The prints she combined come from totally different color families. But take note that she only worked with a total of 4 colors and two of them are basic black and white. Achromatic hues (black and white) go with practically anything, so she was able to get away with it.
Now don't you want to know more about her standout shoes?
AnnaSophia's pumps are by Alice + Olivia. They feature calfhair uppers, 4.5-inch tall heels, and sleek pointed toes that are infinitely flattering to the legs. They retailed at $295 when they came out, but sadly, they are no longer available (online).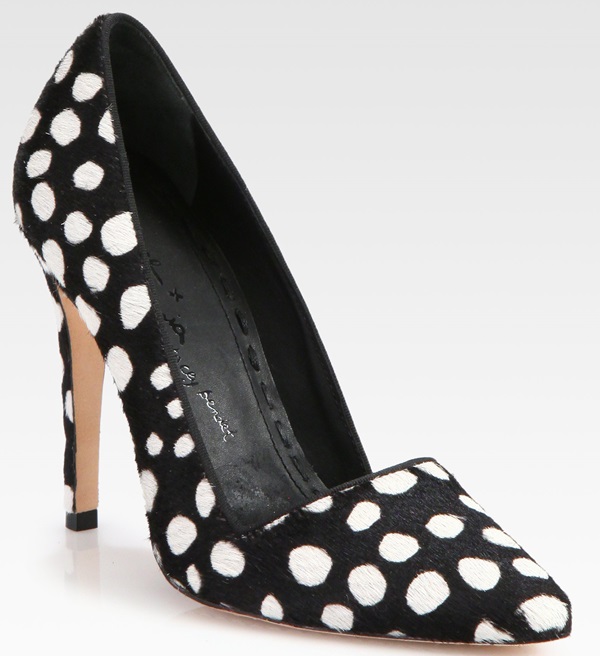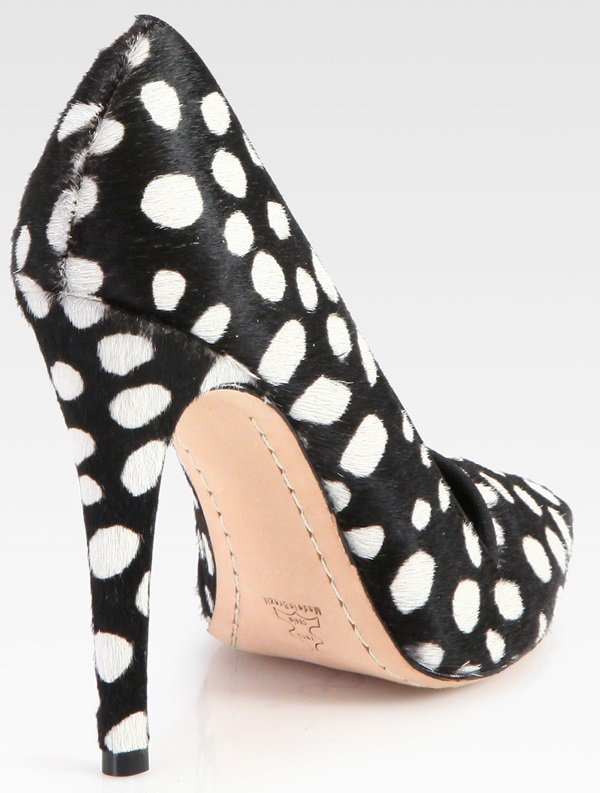 Alice + Olivia Calf Hair Polka Dot Pumps, $295
On a side note, you can still get the same black-and-white look from a similar style that Alice + Olivia currently offers. Check out the Dina pumps. These feature printed leather uppers and 4.25-inch tall heels. These come in the same silhouette as AnnaSophia's shoes so they're the perfect substitutes. Will you grab?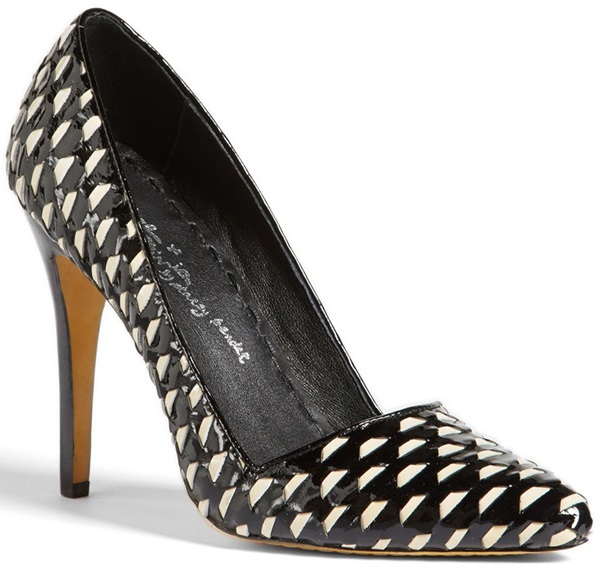 Alice + Olivia Dina Pumps, $345