Here's a star to watch this 2014 — Anna Kendrick. I first got to know the actress when she starred in Twilight. Her role in the movie was sadly irrelevant, but when I saw her on Pitch Perfect, I was mighty impressed. She had some seriously hidden talent. Who'd have thought the girl can actually sing?! And I mean, really really sing.
Anna also appeared on Conan O'Brian recently and she was really funny and witty in the show. She talked about how Katy Perry "finger-banged" her cleavage, and how she got the courage to walk up to Beyonce and say hi — both of which happened when she attended the Grammys last weekend. And if you didn't catch her non Super Bowl commercial a few days ago — you should — because it's hilarious. I've embedded the vids below for those of you who missed both (Conan appearance and Super Bowl ad).
Anyhoo, talking about Anna, check out the gal's plane-ride style below. She's always girly when she dolls up for red carpet appearances and whatnot. But guess what? The auburn-haired cutie is just like you and me. She loves slipping into cozy sweaters and comfy boots!
These were taken about two weeks ago, when the actress was spotted landing at LAX. This particular outfit called out to me because of one simple thing (or things for that matter) — her boots. I know where she got them. In fact, I instantly recognized them from a mile away (exaggerating, of course, but you catch my drift).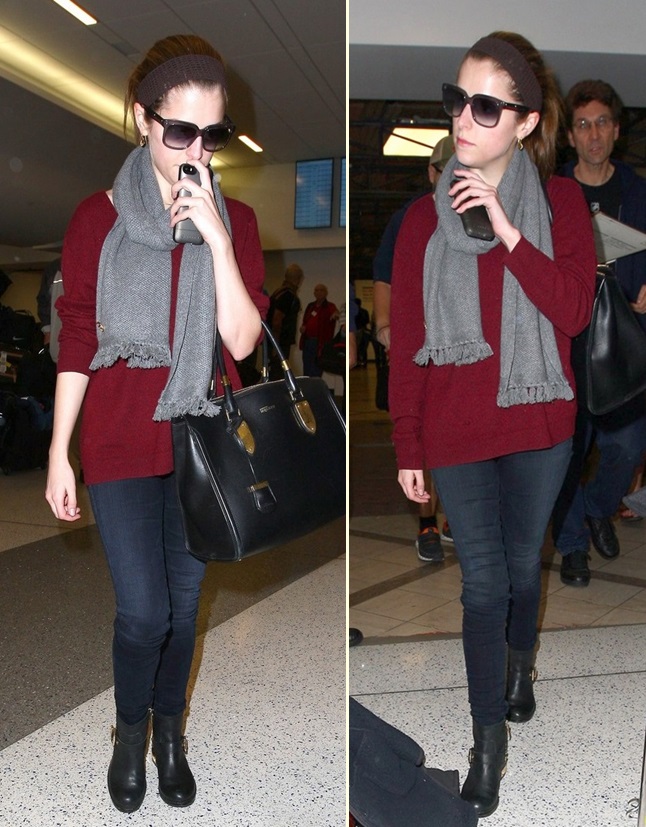 Anna Kendrick arrives at LAX in a pair of gold-heeled boots and a cozy burgundy sweater, January 23, 2014
You might be wondering what's so special about these boots. Well, notice the gold-detailed heels? Let's just say I'm completely in love with those add-ons. Anna's kicks are actually from Jeffrey Campbell, the "Everly". Here's a closer look at them for you: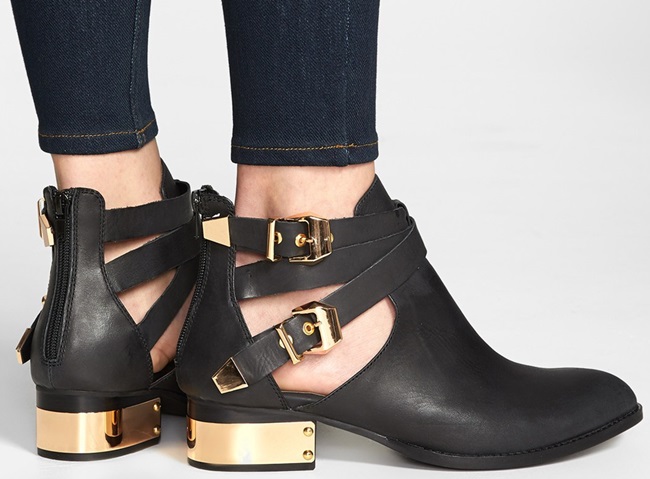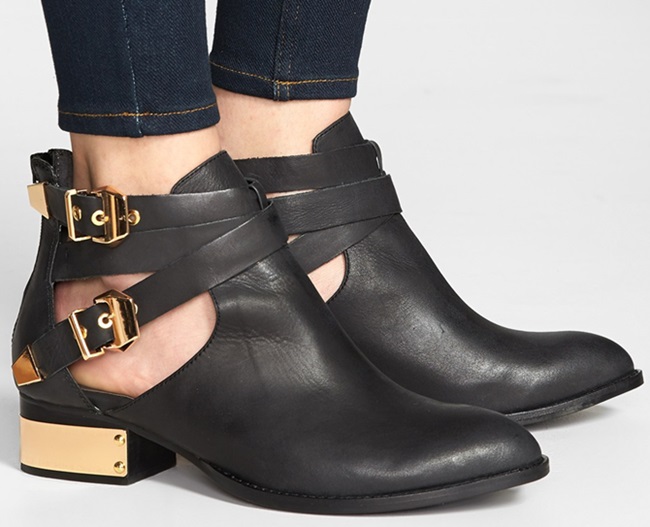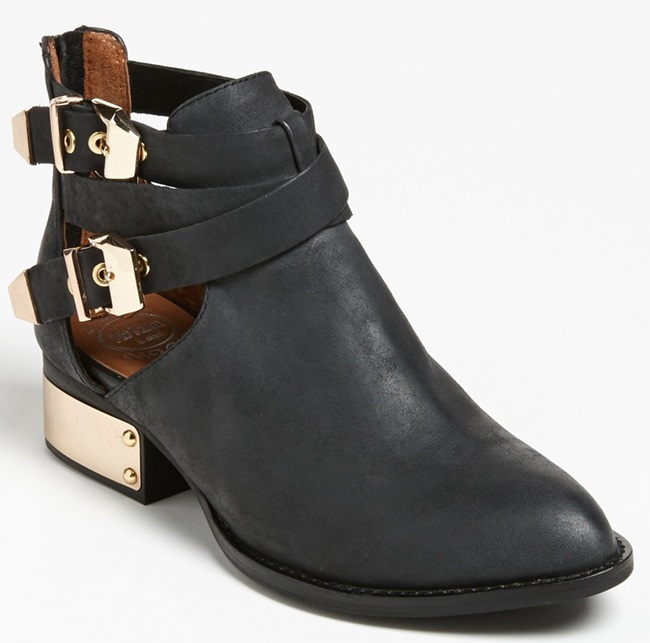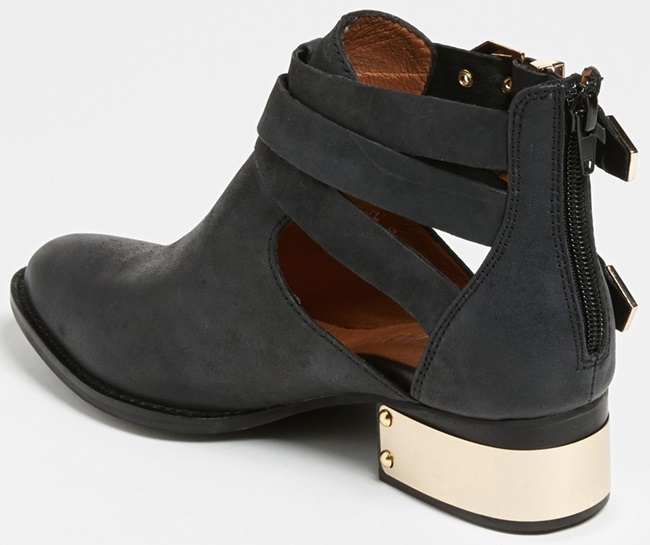 Jeffrey Campbell Everly Boots, $200
Betcha want them too, no?
These boots come with 1.5-inch tall heels that are covered with golden plates. The shafts are 4.5 inches tall, and there are cutouts on the sides just like those other designer boots from Alexander Wang and Balenciaga. If you want them just as much, they're yours for $200. The "Everly" also come in other classic (no gold) renditions like black and cognac.