Crop tops aren't exactly my thing, but they're not going away this spring so I may have to actually try wearing one. I find the garment a little challenging (to wear) simply because it does expose an area that I would prefer to hide. Plus, there is that risk of looking trashy or tacky if you style it wrong.
Thankfully, I found a great crop-top look that's worth copying this season, and it's from none other than Anne Hathaway.
Yep, the award-winning actress just managed to pull off looking every bit a lady while decked in a crop top last week. The trick to looking proper in this garment, according to Anne, is to style it with a high-waisted midi skirt. And of course, it's always good to remember not to use a top that isn't too low cut.
This is exactly what the pixie-haired beauty did when she attended the Miami Walk of Fame inauguration last week. She wore a beautifully textured crop top from Osman, and paired it with a dark blue pleated skirt that ended mid-calf.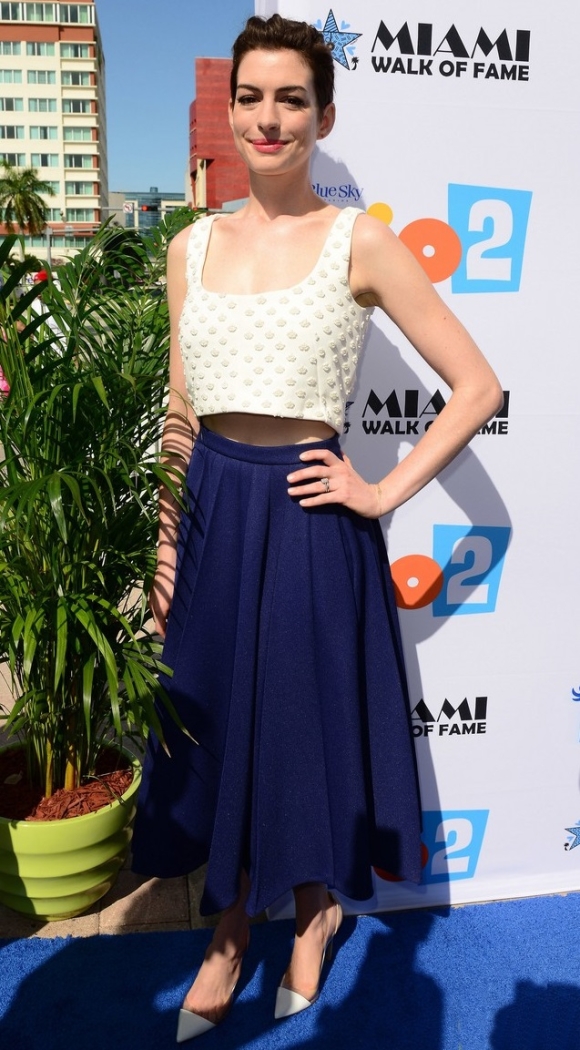 Anne Hathaway still looks prim and proper even in a cropped top as she attends the inauguration of the Miami Walk of Fame, March 21, 2014
Of course, let's not forget the shoes. To keep it ladylike even in the crop top, wear heels that are just as prim, like pointy stilettos or low-heeled pointy pumps. Anne finished her look with a pair of clear-paneled white pumps from Gianvito Rossi. Here's a similar pair in nude: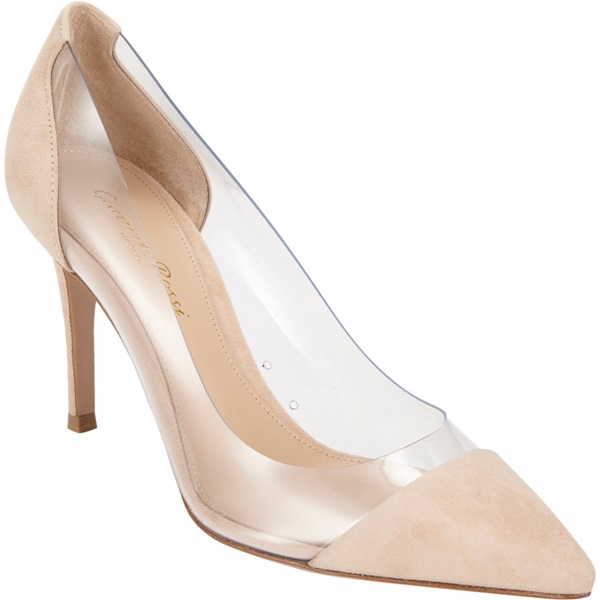 Gianvito Rossi Plexi PVC Cap Toe Pumps, $725
These pretty pointy stilettos feature clear PVC paneling at the sides, and leather or suede sections at the toes and heel cups. The heels on these shoes are an easy 3.25 inches so they're not too high. You can score these shoes in a plethora of colors if you're interested. Other labels like Manolo Blahnik and Christian Louboutin also offer similar styles so you're free to grab whichever you prefer. They're all pricey, of course, and will set you back several hundreds of dollars.
If you're looking for cheaper alternatives, you can try the Chinese Laundry Serendipity pumps. The silhouette and paneling of these shoes are very similar, except of course, that a pair will only set you back a fraction of what you would spend on designer shoes: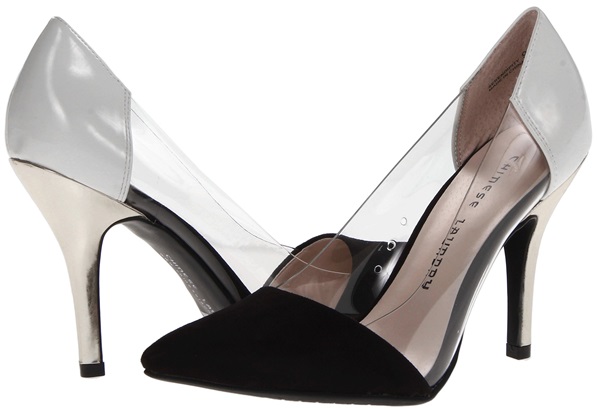 Chinese Laundry Serendipity Pumps, $50 
If the low heels (these pumps are 3.5 inches tall) aren't your thing, you can always head over to Nordstrom and look for a taller pair.
To channel Anne's look (just like what I'll be doing this week), wear the pumps with a cropped top and a flowy high waisted midi skirt. A great example would be this black-and-white combo: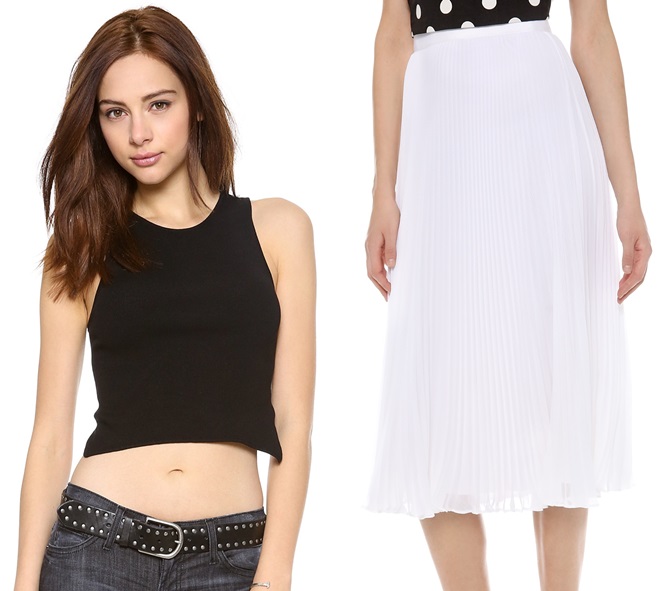 Theyskens' Theory Klove Top, $230 / Alice + Olivia Pleated Midi Skirt, $330