Looks like we now have to add Angelina Jolie to the list of celebrities who have encountered the horrors, if you can call it that, of wearing high definition make-up.
It's no secret that due to sophisticated cameras, makeup brands have scrambled to create products that conceal yet still appear as natural as skin even under a magnified lense. You know what I'm talking about, right? I'm referring to those powerful cameras with state-of-the-art lenses that capture every flaw on your face (and body), be it a pimple, a scar, or ginormous pores.
However, for all its aesthetic benefits, it has also been said that when not applied properly or when photographed under certain lighting conditions, high-def makeup can appear like chalky patches on the skin.
Anyway, it seems the Maleficent star suffered the same makeup mishap the other day when she attended the screening of Brad's latest film, The Normal Heart. While Angie looked impeccable in her strapless black dress, a piece from Saint Laurent, her face in the photographs had white patches on them.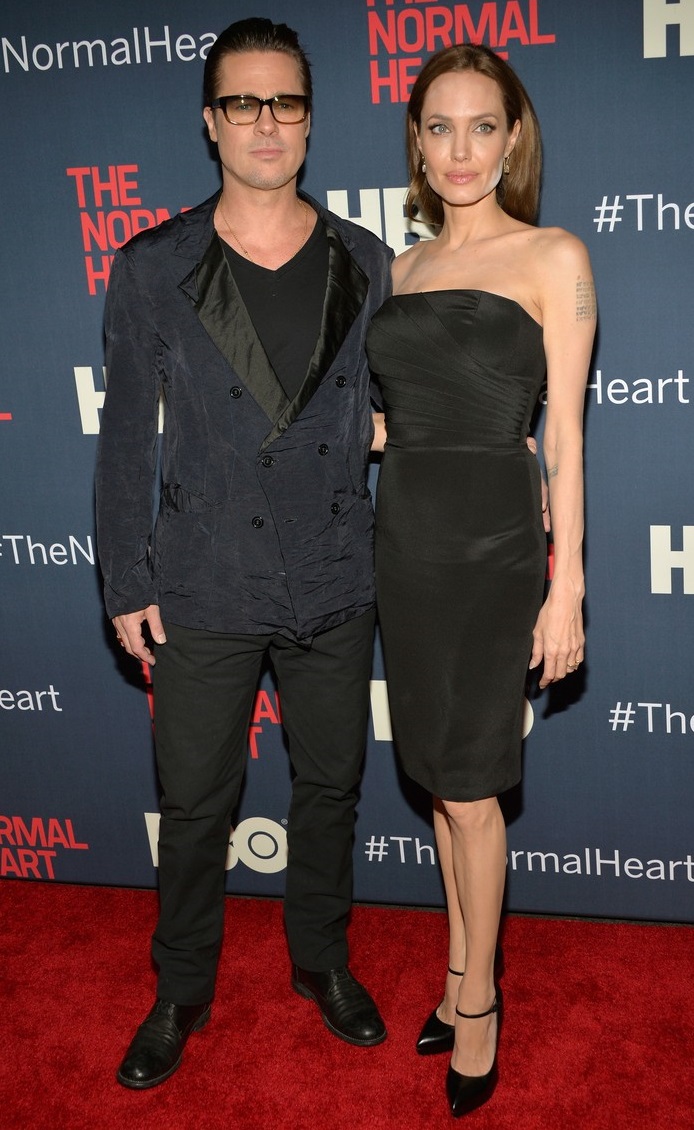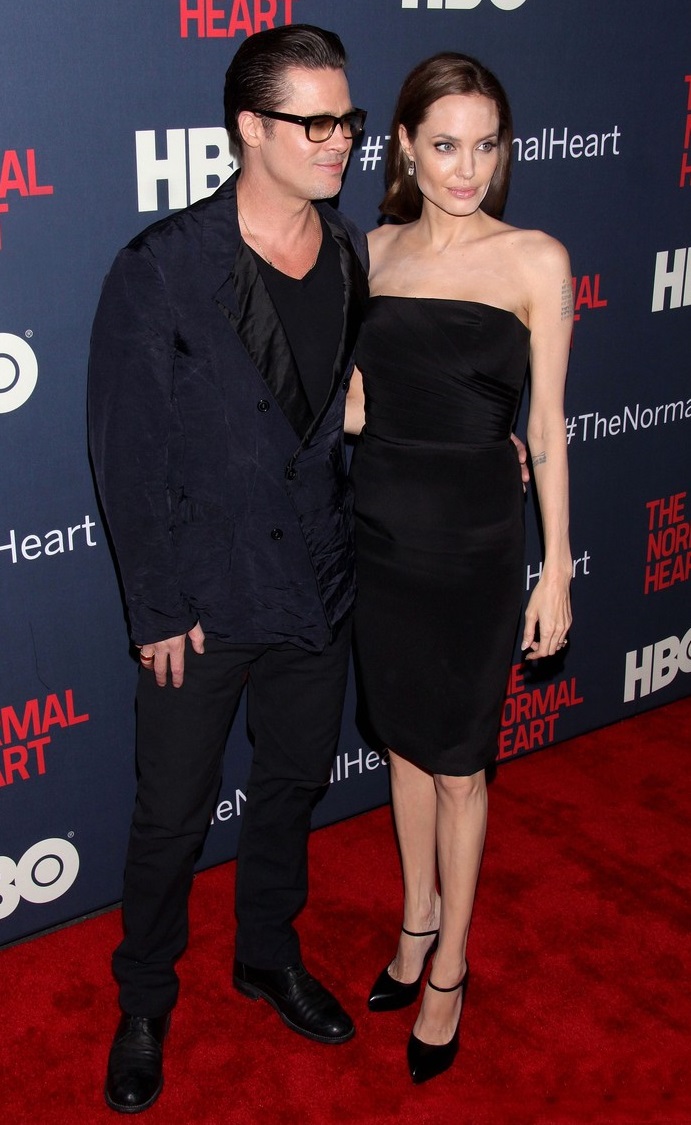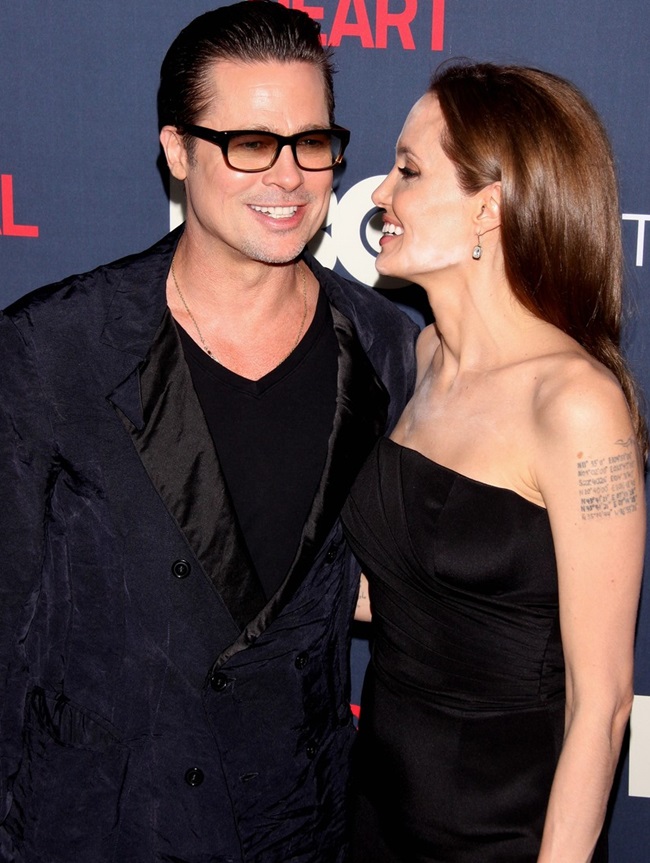 Angelina Jolie and Brad Pitt attend the screening of the HBO Film, The Normal Heart, wherein Brad is one of the movie's producers, New York City, May 12, 2014
Of course, nothing can put a good-looking woman like Angie down. You have to admit, she looks stunning in that dress — even if it's the usual black. Also capping off the actress' LBD are a pair of pointy mary jane pumps from Saint Laurent — the "Janis". These shoes feature 5-inch-tall heels and inch-thick platforms.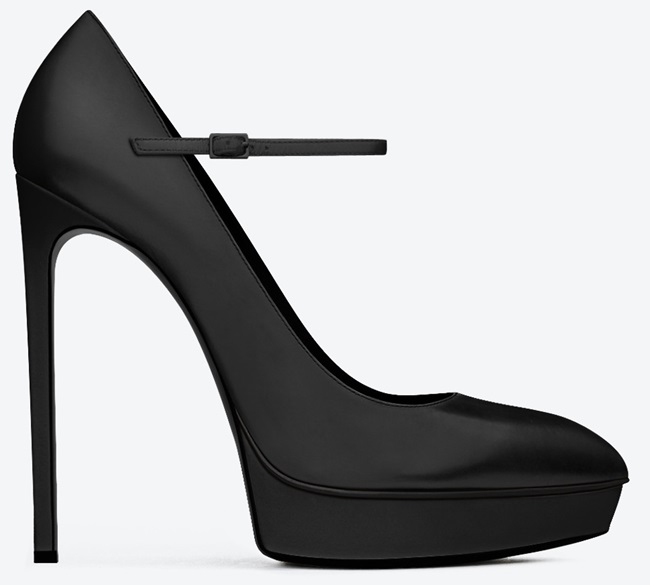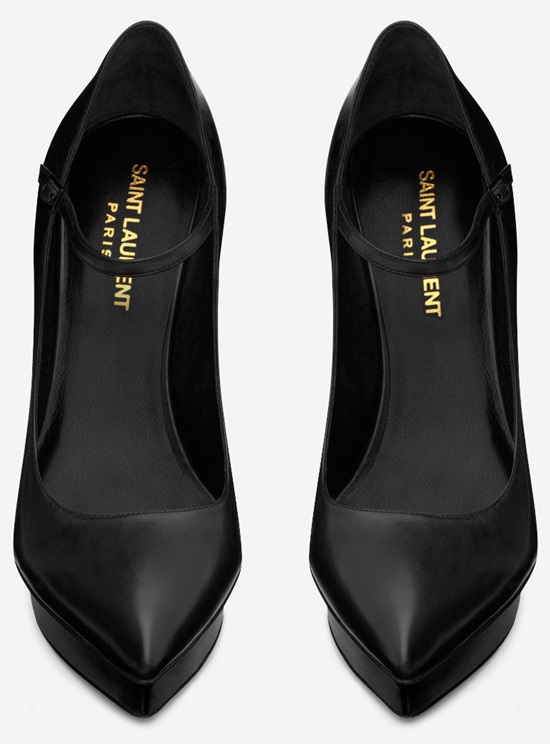 Saint Laurent Janis Mary Jane Escarpin Pumps, sold out
The style is already sold out, but suffice it to say they were quite pricey when they were released. There is, however, a d'Orsay version that you may want to consider if you're interested in grabbing a pair. This style is also called the Janis, but features a sexier silhouette and extra chain details at the ankle straps:
Saint Laurent Janis Chain Detail Platform D'Orsay Pumps, $1295
If you don't mind not having the straps, you can also go with the classic Janis pumps, which are still available for the taking. In fact, this mosre classic version comes in an array of colors like red, blue, nude, and even suede.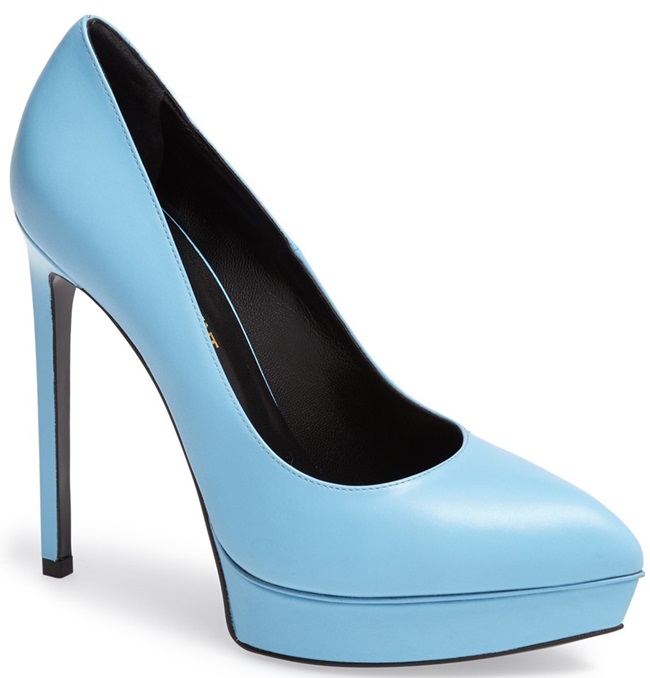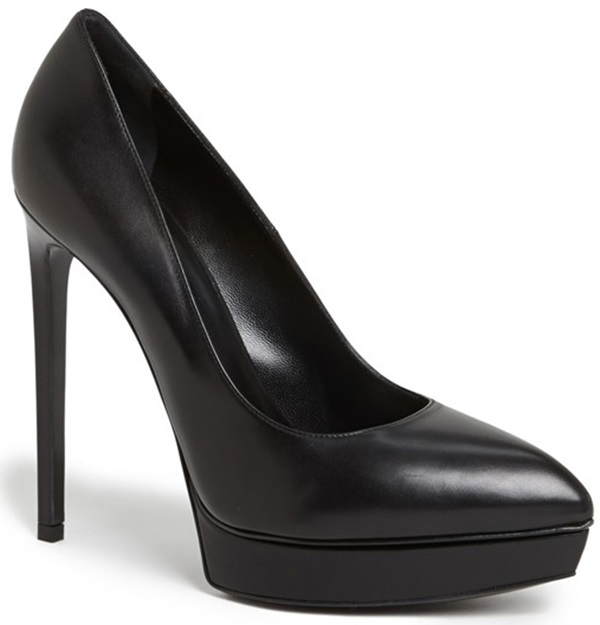 Saint Laurent Janis Platform Pumps, $775