We all know how bad Maleficent really was in Sleeping Beauty. I grew up with Disney's animated fairy tales (the first one I watched was Snow White) and the villains were simply wicked.
But here's the thing, I am finding it hard to see Angelina Jolie as evil in her title role as Maleficent. She is simply too fabulous and fantastic. In the film, she's actually more of a badass villain, rather than just, well, bad. No doubt, the actress is fascinating to watch. In fact, I'm willing to bet majority of those who will go see the movie, which just hit theaters this week, will be there just so they can get a good look at her. Would you agree?
Speaking of Maleficent, Angelina was drop-dead magnificent at her movie premiere in Hollywood last Wednesday. She wore a black leather gown draped to perfection by Atelier Versace, and finished the outfit with black pointy platform mary janes from Saint Laurent — the same pair she wore to the Normal Heart screening, when she had a make-up malfunction.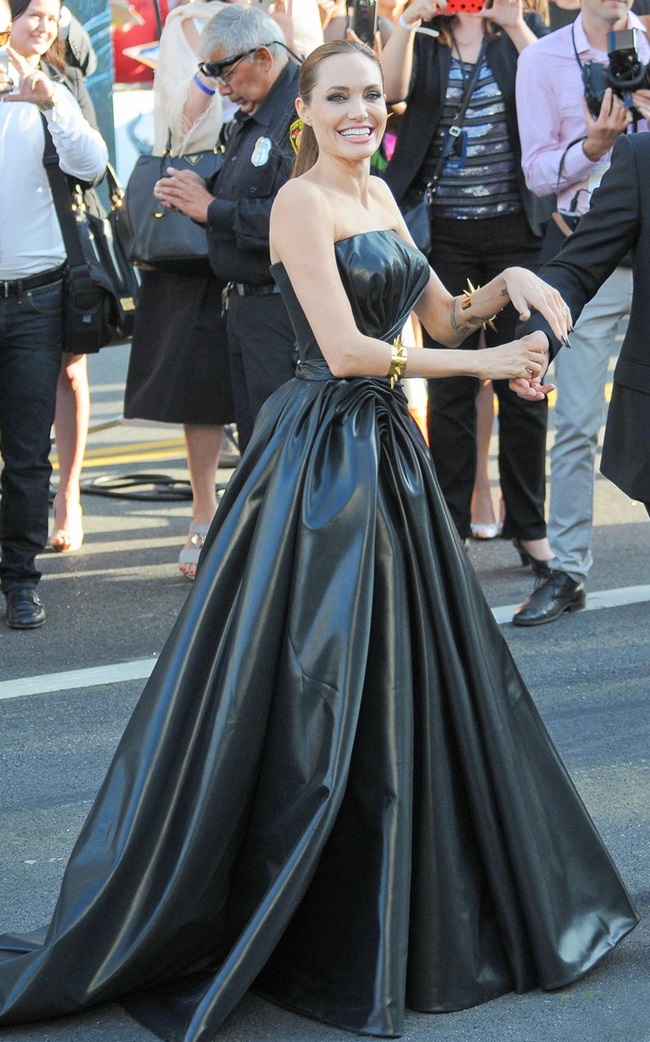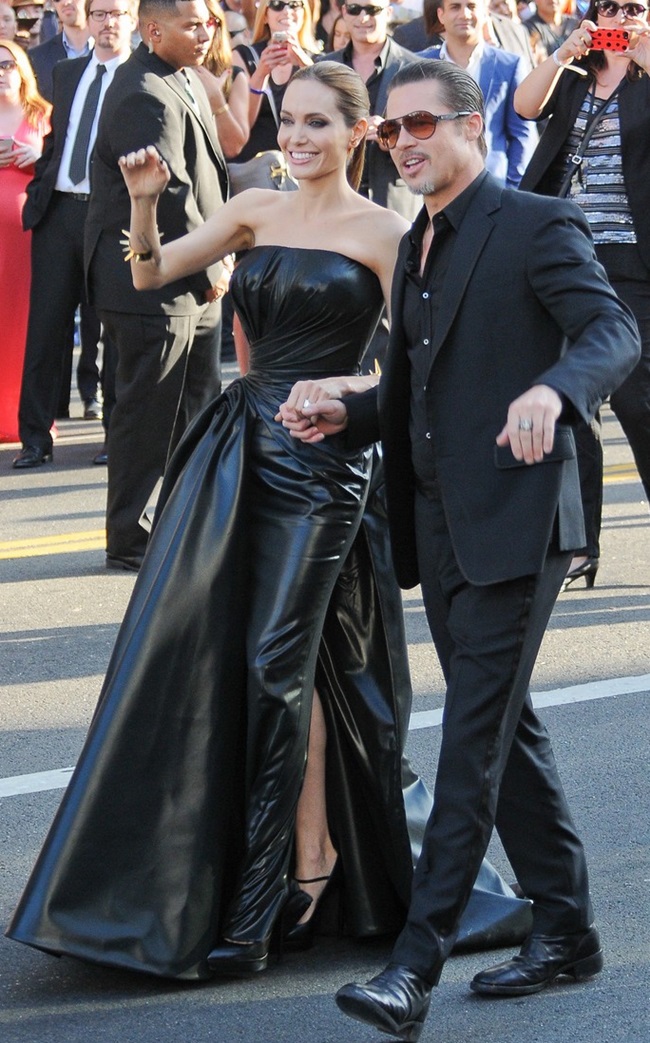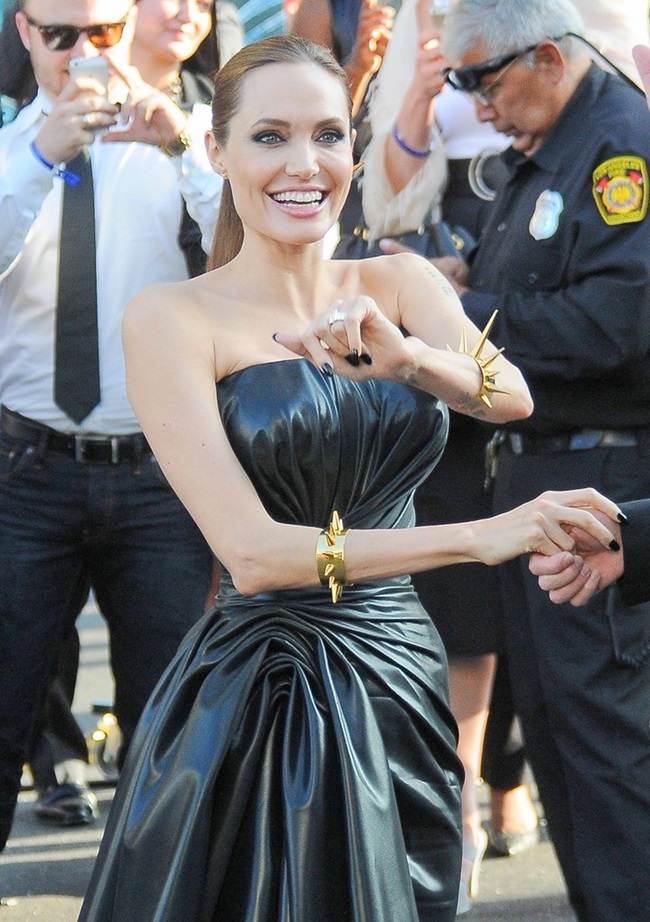 Angelina Jolie attends the Hollywood premiere of Maleficent with partner, Brad Pitt, in a custom Atelier Versace black leather gown, on May 28, 2014
Doesn't she look breathtaking in that gown? I also love the dark eye make-up; it's so dangerously beautiful. I'm a huge fan, obviously, so the woman can do no wrong in my eyes.
Here's a closer look at Angie's shoes in case you're curious. I've featured these here once before. They feature 5-inch-tall heels, a pointy silhouette, and inch-thick platforms. They're sold out at the moment, but you can score a chain-detailed version over at Nordstrom if you're interested: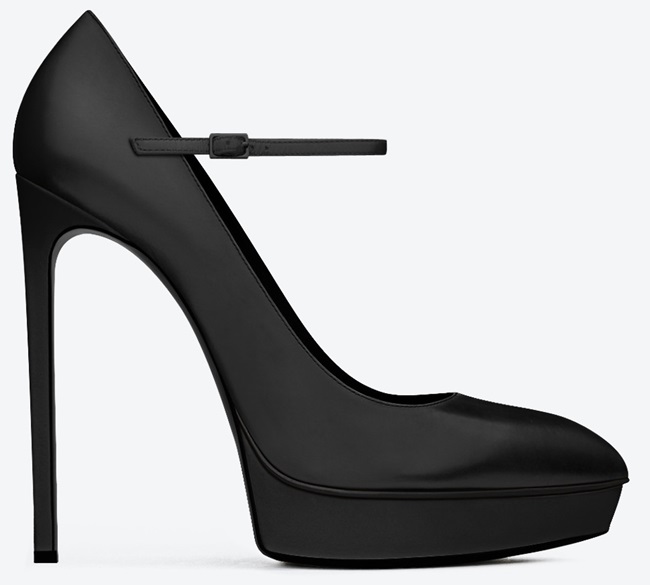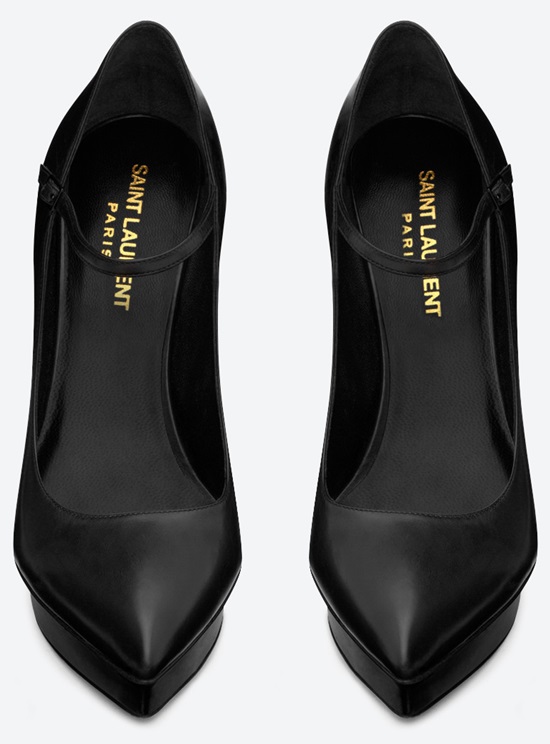 Saint Laurent Janis Escarpin Mary Jane Platform Pumps, sold out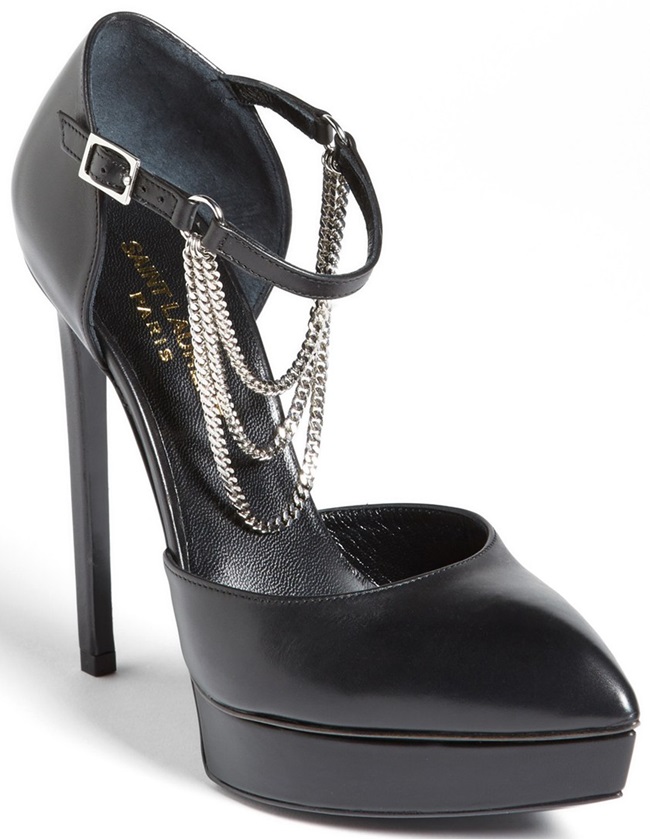 Saint Laurent Janis Chain Detail Platform Pumps, $841 (was $1295)
I actually prefer the ankle-strap d'Orsay silhouette compared to Angie's classic mary jane pumps. It's sexier and more up-to-the-moment in look and feel.
If you fancy it just as much and you want to grab something similar for less, a good option to consider would probably be the Jessica Simpson Valleyy pumps. These shoes feature leather uppers, 5-inch-tall heels, inch-thick platforms, gold trimmings, and a unique ankle-wrap silhouette. For $89, I think they're definitely worth keeping. Would you agree?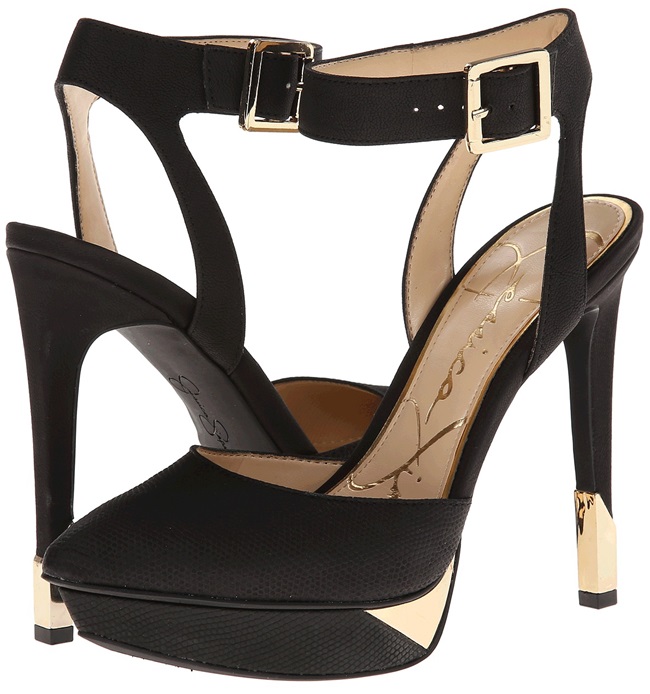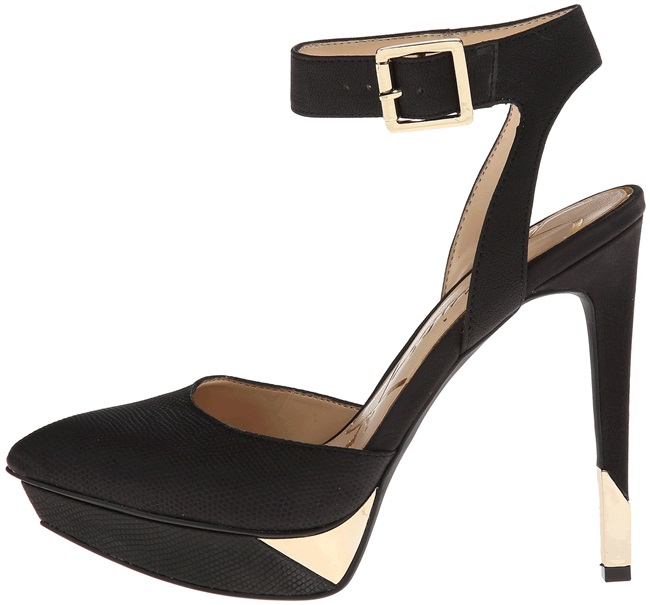 Jessica Simpson Valleyy Pumps, $89 (was $98)