January is a slow season for most retailers as shoppers try to recuperate from the damage done to their wallets during the holidays. This pretty much explains why most stores go on sale — a way to lure customers to buy (and as always, I get tempted). Well, that's aside from the fact that they need to let go of old collections in order to make room for new ones.
Much like retailers, celebrities are also in the laid-back mood this January (let's not count this coming weekend's Golden Globe Awards, ok?). I'm seeing a lot of famous faces in flats — from ballet flats, to flat sandals, to pointy loafers, to UGGS.
One such celebrity is Angelina Jolie. The actress was spotted at a park in Sydney with her twins the other day. For the family activity, Angie kept it simple and comfy by sporting a black tank and a pair of black trousers belted on the waist. Yes, she was in black again, but mind you, she finished the outfit with nude scalloped ballet flats. It was a pleasant surprise, to be honest. Check out her outfit and tell me if you think Angie looks boring in black.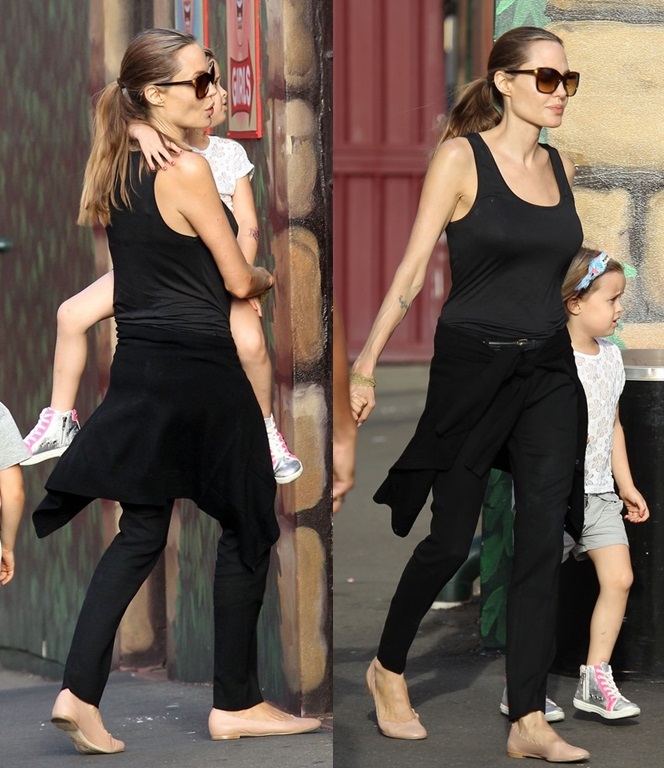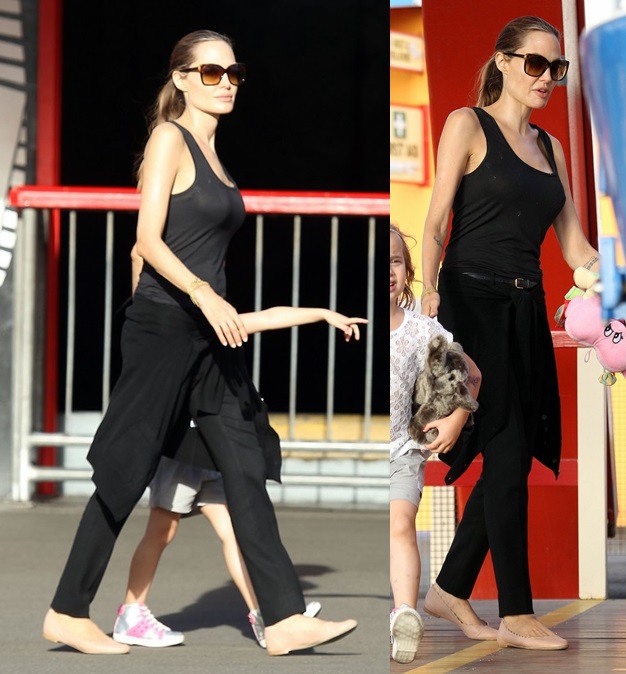 Angie hangs out at a park with her kids while in Sydney, Australia, January 6, 2014
Well? What do you think, boring or not?
At least she used nude shoes instead of going black all the way, right? That certainly made a bit of a difference (even though it was minute). Besides, I'm a huge fan of black outfits and I'm an even bigger fan of Angelina Jolie, so suffice to say, she can do no wrong in my eyes.
By the way, if you're curious of Angie's nude flats, those are from Chloe. They're called the "Lauren" Leather Ballerina. If you want a pair (assuming you don't get shocked by exorbitant price tags), they're yours for a hefty $475. They come in nude, blush, blue, metallic, and so many other colors. In fact, if you're color crazy, you might have a hard time choosing what to get: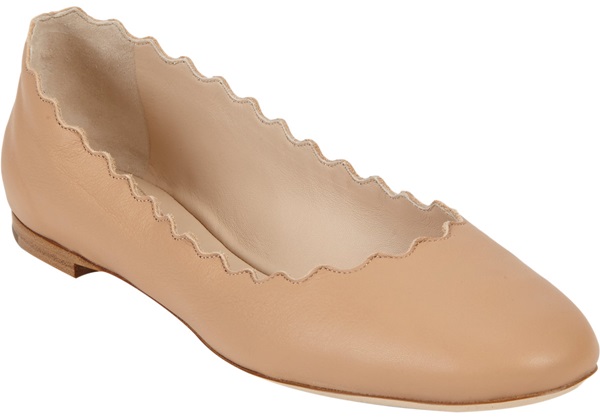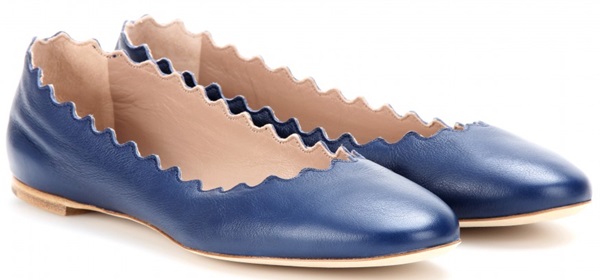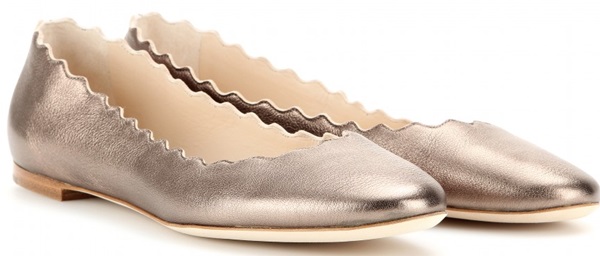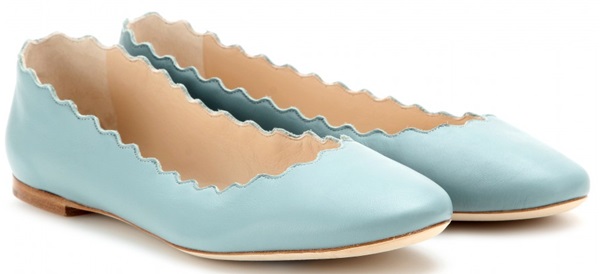 Chloe Lauren Ballerina Leather Flats, $475
If I were you, though, I would simply buy the Belle by Sigerson Morrison Anan Cutout Flats instead. They're scalloped too, but with tiny cutouts at the edges. In fact, I think they're a lot cuter than the ones from Chloe. They retail at $175, so at least you'll still have room to shop for other stuff :)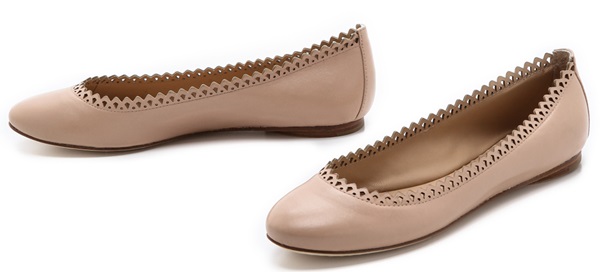 Belle by Sigerson Morrison Anan Cutout Flats, $175