Angelina Jolie's wedding dress has recently been revealed by People and Hello. The piece isn't exactly as what I had imagined, but it is just as stunning. The frock was designed by Versace's master tailor, Luigi Massi, and features a flattering fit n' flare silhouette, as well as one-of-a-kind graffiti on the veil and back.
Below is a sneak peek at the gown, as well as Angie and Brad's wedding kiss. Like I said, the dress is a bit unexpected, but Angie looked gorgeous in the piece, nonetheless. I'm sure her kids loved it too, considering the graffiti on the gown are reportedly their very own doodles and drawings.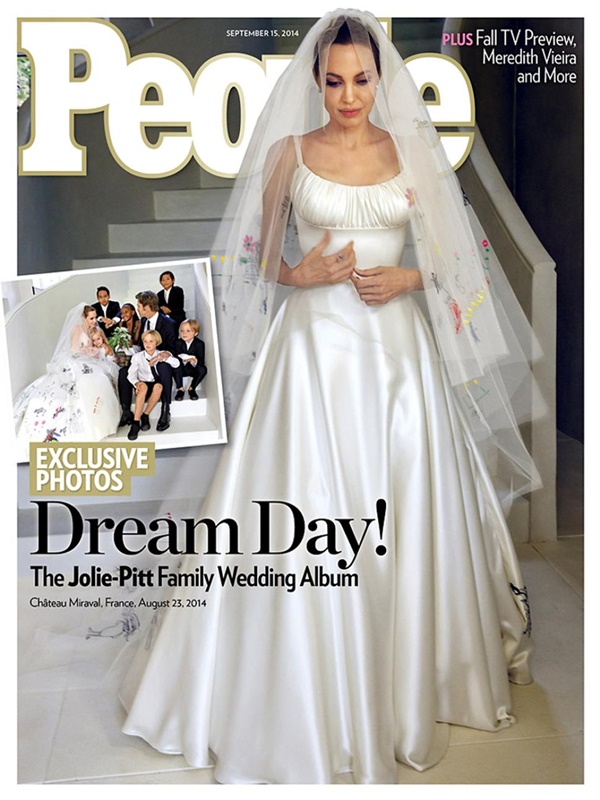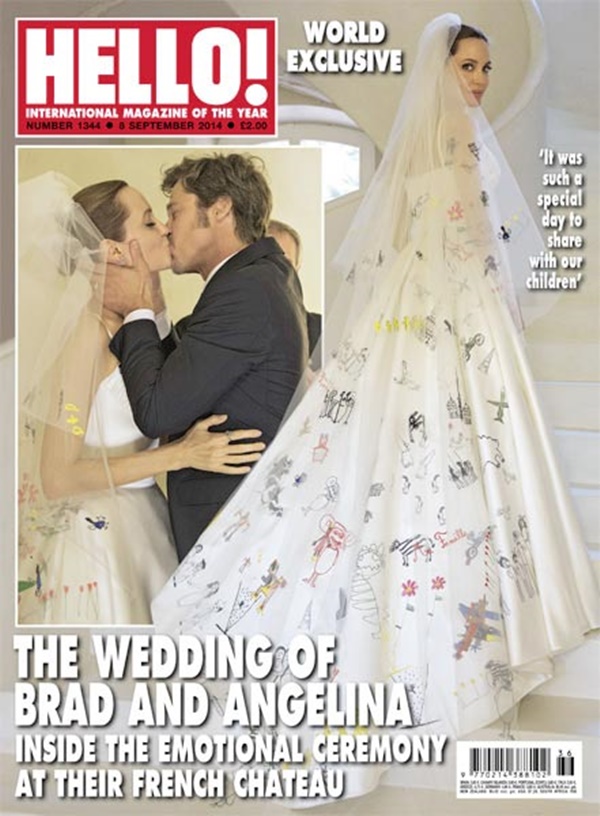 Photos from Hello and People showing Angelina's wedding gown by Luigi Massi of Versace
Sigh.
That kiss between Brad and Angie on the Hello cover looks soooo romantic. It shows just how deeply in love they are even after so many years and so many kids.
But while everyone is gushing about Angie's gown, I can't help but wonder what shoes she used to go with the dress. Could she have picked a pair of classic pumps from her favorite label, Saint Laurent? Or perhaps she wore another pair of custom Louboutins. What do you think?
My guess is Saint Laurent. With Angie being such a classic dresser, she probably went with these sleek and sexy Saint Laurent "Jane" ankle strap sandals: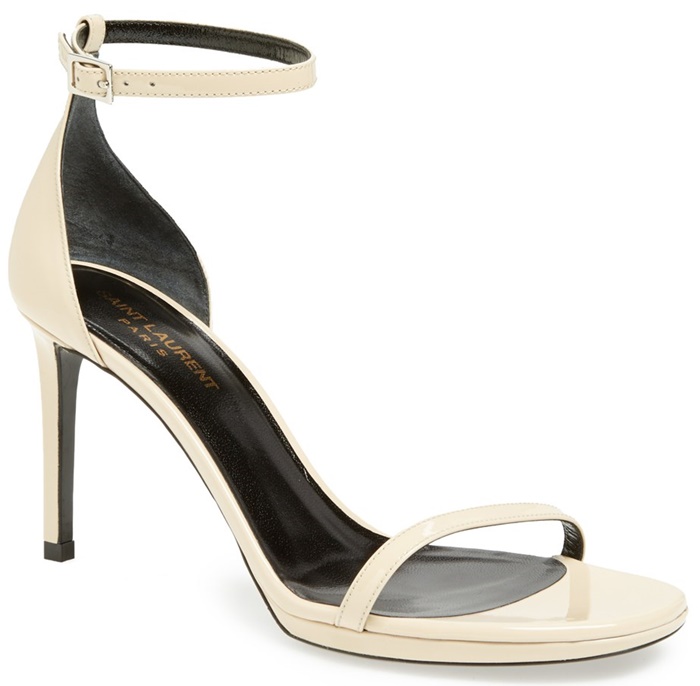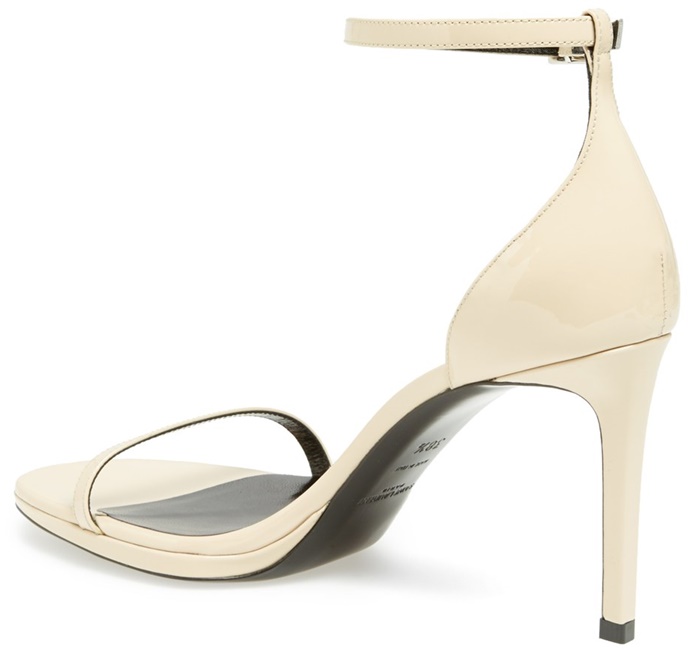 Saint Laurent Jane Ankle Strap Sandals, $795
Or, she could have gone with something more unexpected, just like her gown. Perhaps she wanted something colorful to match the dress, like these floral-print satin pumps from Louboutin: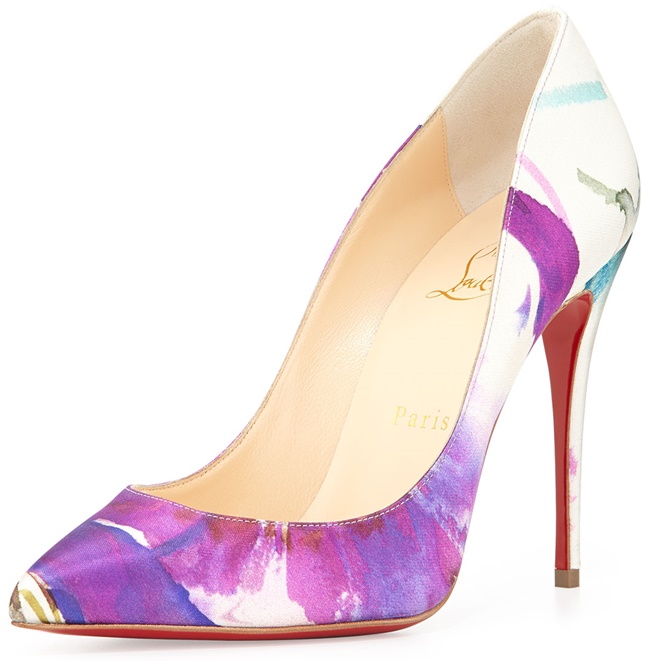 Christian Louboutin Pifalle Follies Floral Print Satin Pumps, $675
So do you think my hunches are close? What about you, what shoes do you think did Angie pick out for her big day? Better yet, which shoe label did she wear?