When I travel, go shopping, or run errands, I like to stay comfortable. I want to be able to move around without having to worry about my feet. That's not to say I don't like high heels. I love wearing them whenever there's an opportunity, or when I know I won't be doing a lot of legwork.
For those of you who are well-heeled, however, shopping and running errands in heels must be a normal thing. I guess the same goes for celebrities who are often in their stilettos.
Take for example, Amy Childs. The reality TV star loves her high heels so much that she wears them wherever she goes. She was recently spotted shopping at Selfridges and Christian Louboutin in sky-high pointy red bottoms. She used the shoes to cap off a black jumpsuit. Her other accessories included a pair of mirrored peepers, a Chanel purse, and large hoop earrings. It was a simple combination, but with her red hair and sexy pumps, she looked rather fetching.
Check out Amy's look below, then tell me if you approve: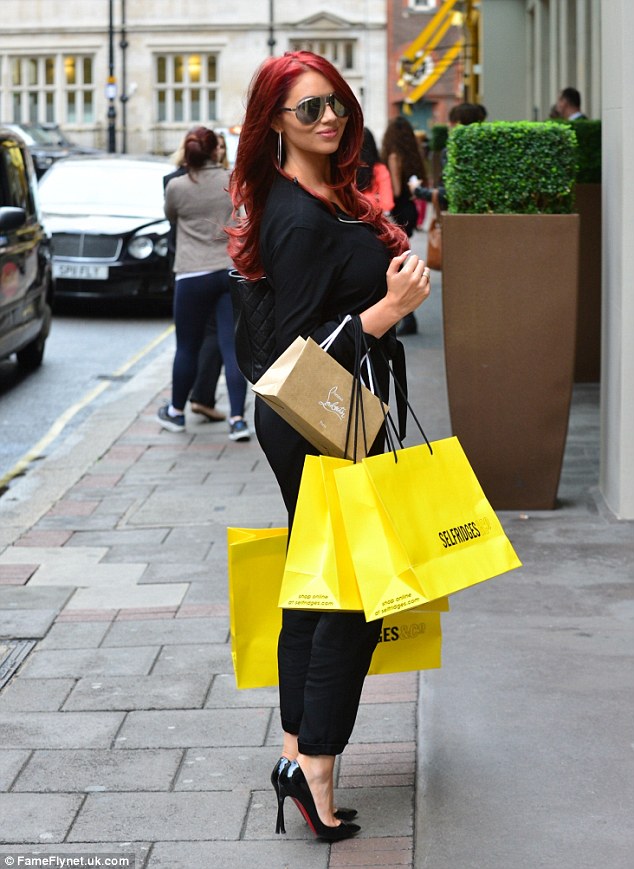 Amy Childs shops at Selfridges and Christian Louboutin in London on Thursday, August 14, 2014
Do you like her style?
I do. I think she looks really elegant. Had she worn something revealing or low cut, my opinion would probably change. Otherwise, this here is the perfect example of looking sexy without having to bare skin. I also love how the yellow Selfridges paper bags made her all-black attire even more striking.
And like I've said before, I always find it amazing how these celebrities can manage doing their daily routine in high heels. What about you, would you go shopping in your super steep stilettos?
While I've yet to get the official information on Amy's pumps, based on appearance, they look very much like the "So Kate" — a style that features almost 5-inches worth of slim pins.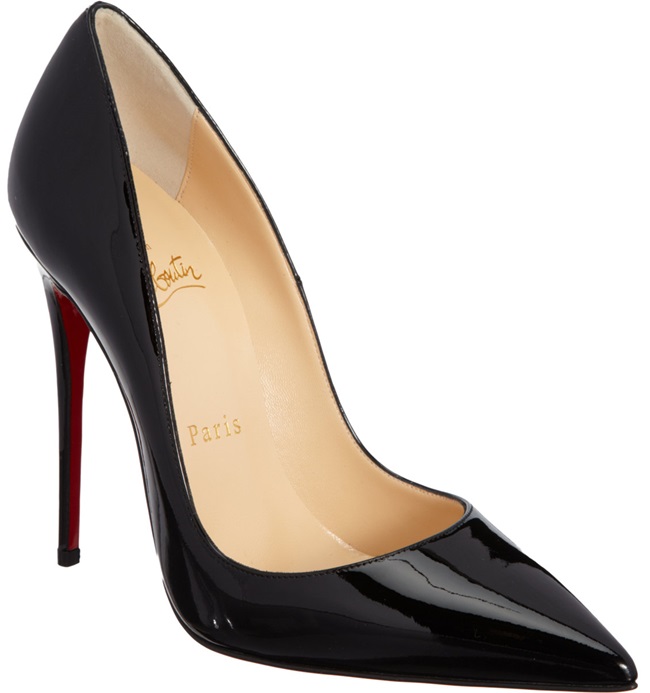 Christian Louboutin So Kate Pumps in Black Patent, $675
You can find the So Kate online. They come in a lot of variations, but for the price of $675, I suggest you grab the classic black color so you get more bang out of your buck.
For those on a really tight budget, you can consider the "Gallop" pumps from Topshop instead. These feature 4.5-inch tall heels and the same black patent finish for the price of $95: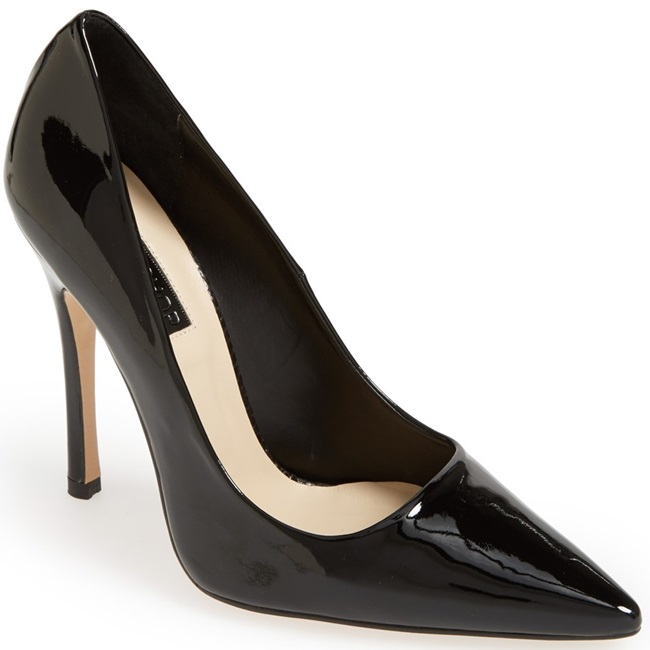 Topshop Gallop Pumps, $95
To channel Amy's style, wear the pumps with this black wrap-top jumpsuit from Olivia Moon that won't cost you more than $80. This piece has a flattering V neckline that makes the torso look leaner: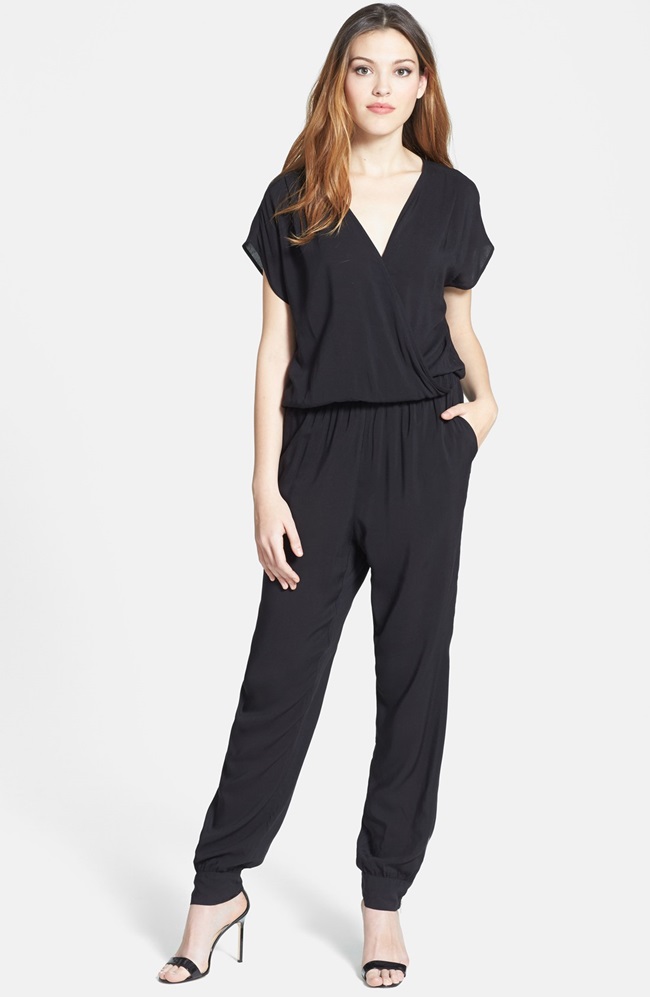 Olivia Moon Wrap Top Jumpsuit, $78