Amber Rose channeled her inner Rose McGowan when she attended the 2014 MTV Video Music Awards last Sunday. The singer and wife of Wiz Khalifa wore a chain-link dress by Laura Dewitt that did little to hide her full derriere and generous bosom. It was very reminiscent of the fishnet "outfit" Rose McGowan wore to the VMAs back in 1998 (when she was still dating that weird Marilyn Manson guy).
Don't freak out just yet. Honestly, Amber looked more covered up than Rose ever did. The dress, if you can call it that, was crafted from layers and layers of silver chain strands, all of which were strategically placed to cover the, er, private parts. She teamed the piece with equally metallic panties and some fancy ankle strap heels, then opted for barely-there jewelry to the keep everyone's focus on the dress.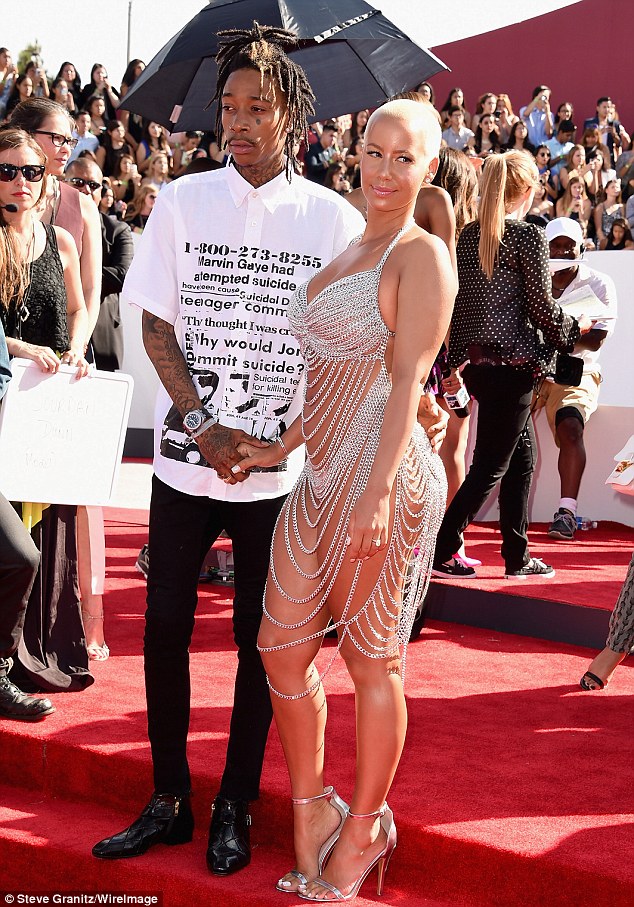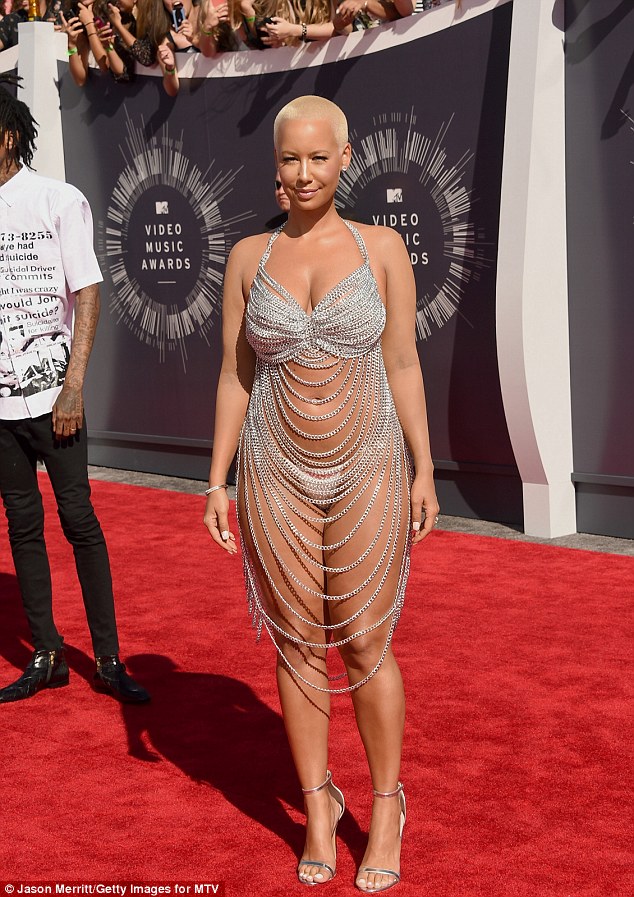 Amber Rose flaunts more than necessary in a chain-link dress by Laura Dewitt during the 2014 MTV Video Music Awards held in Inglewood, California on August 24, 2014
A look back at the outfit Rose McGowan wore to the 1998 MTV Video Music Awards when she was dating Marilyn Manson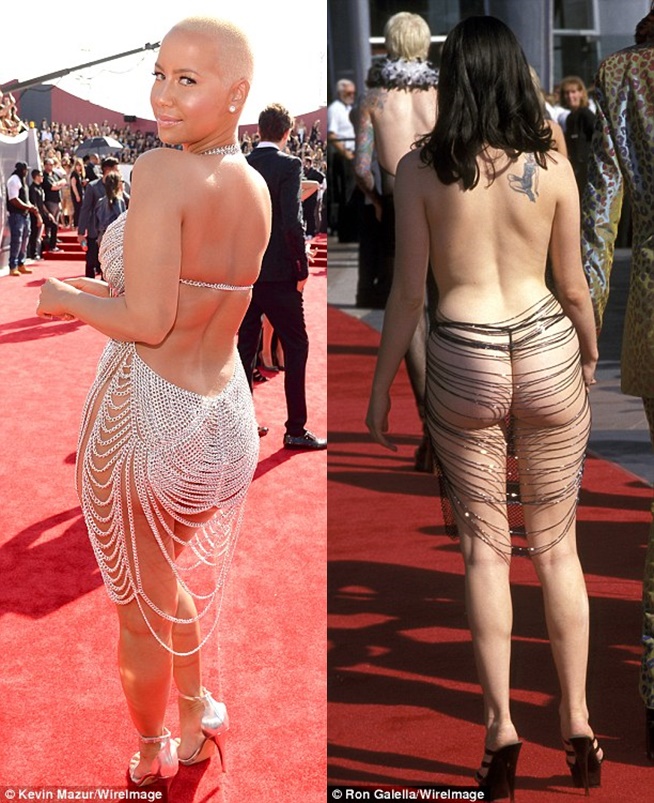 A side by side comparison of Amber's and Rose's outfits for the VMAs
Do you approve of Amber's red carpet style here?
I'm sorry, I can't appreciate it. But I do give her props for being daring enough to wear such a naked look. I can also appreciate the fact that while Rose's outfit was just tasteless, Amber did it with a little bit more panache by covering what shouldn't be exposed. I also like the fact that she wore the right shoes for the outfit.
I couldn't find any details on Amber's strappy sandals, but if you like them, you can easily grab something similar from your local department store or online. Metallic heels go well with dressy outfits — and they work great as neutrals too — so it's always good to at least have a pair in your closet. If you don't, try these options from Topshop: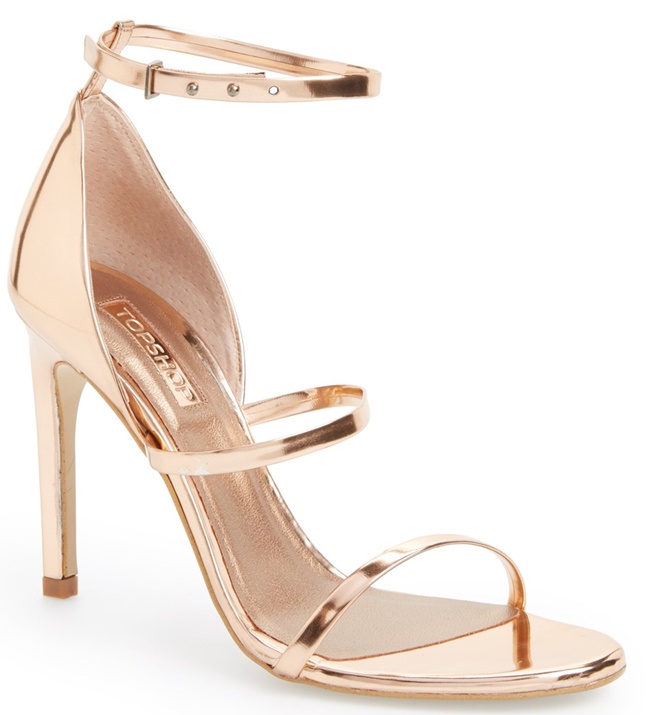 Topshop Ripple Sandals, $95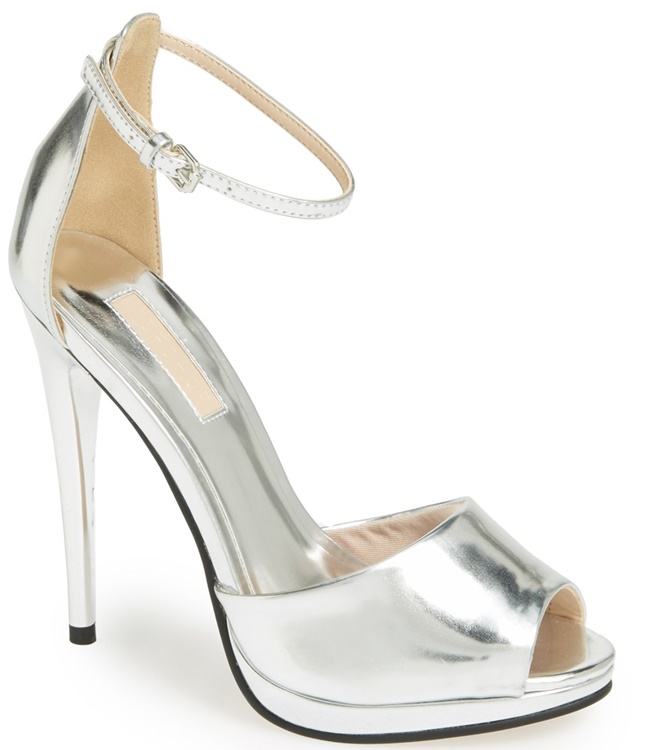 Topshop Ria Ankle Strap Sandals, $80