It appears that Amber Heard and Johnny Depp are no longer trying to hide from the press. The lovebirds were spotted attending the 2014 Art of Elysium Heaven Gala together over the weekend. For the occasion, Amber wore a black sequined frock with tulle detail at the hem and finished the outfit with matching bow-tip peep toe pumps. Johnny on the other hand, wore a dark suit but strangely complemented the outfit with a really worn out hat. He also sported bleached-blond hair underneath the head gear.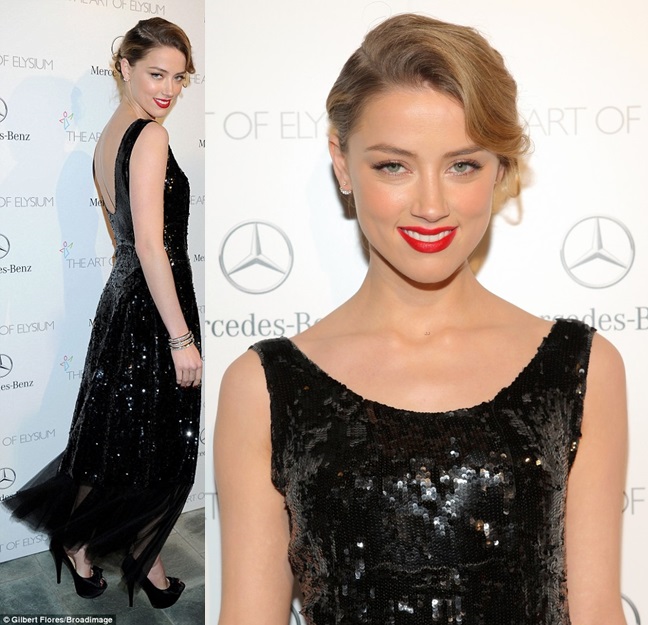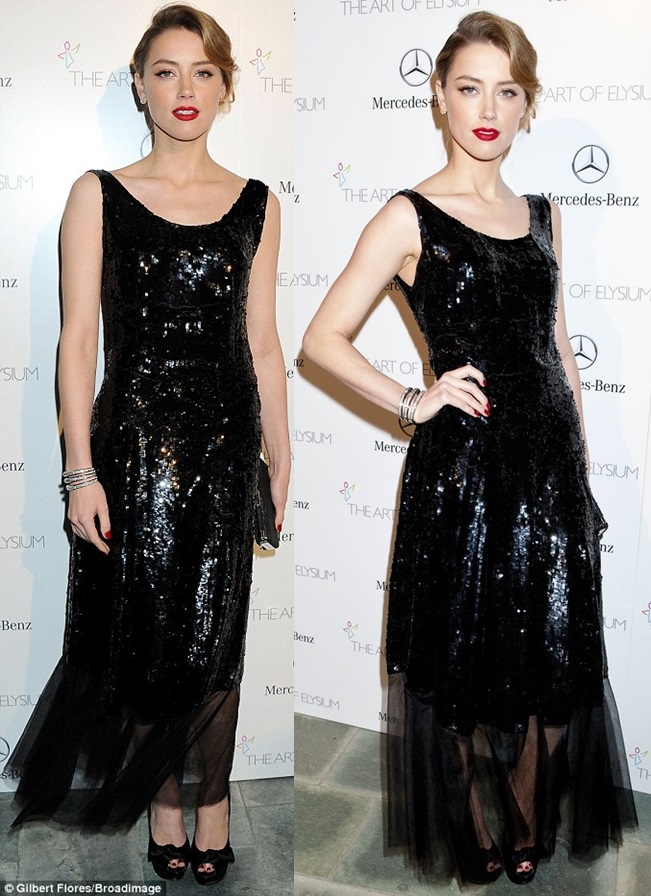 Amber Heard attends the 2014 Art of Elysium Gala in sequins, tulle, and bow-tip peep-toe pumps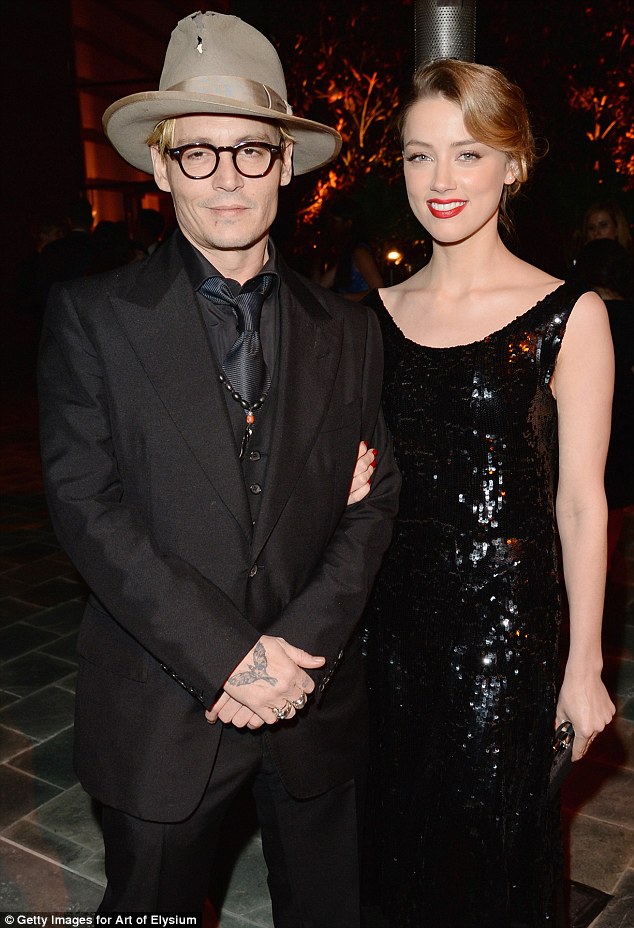 Johnny Depp and Amber Heard attend the 2014 Art of Elysium Heaven Gala together as a couple, January 11, 2014
What I can't seem to understand here is how Amber totally picked the wrong outfit for the night. She's usually a fantastic dresser and carries her designer frocks with style, but I have to say the sequined-and-tulle number wasn't the best choice (for her). Would you agree?
Her shoes, on the other hand, were on point. In fact, had she chosen a simple strapless long gown, or perhaps a knee-length shift to go with the pumps, she would have nailed the look perfectly.
I couldn't find any details on Amber's bow-detailed pumps, but if you want something similar, try the Badgley Mischka "Pasquel". Much like Amber's heels, they feature bow details at the tips, satin uppers, moderately thick platforms that are about 0.75-inch thick, and heels that are 4.25-inches tall.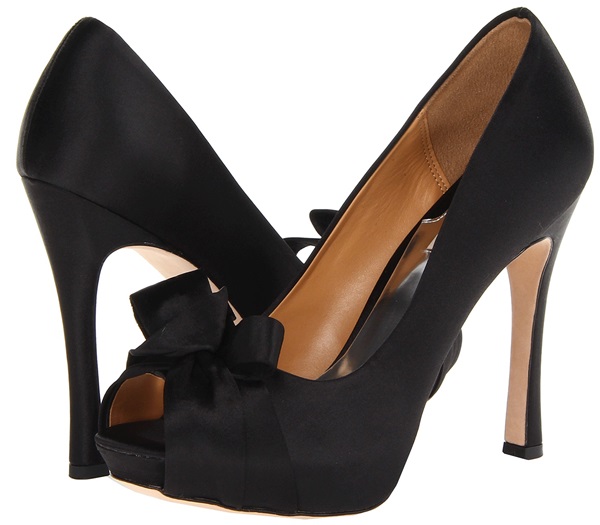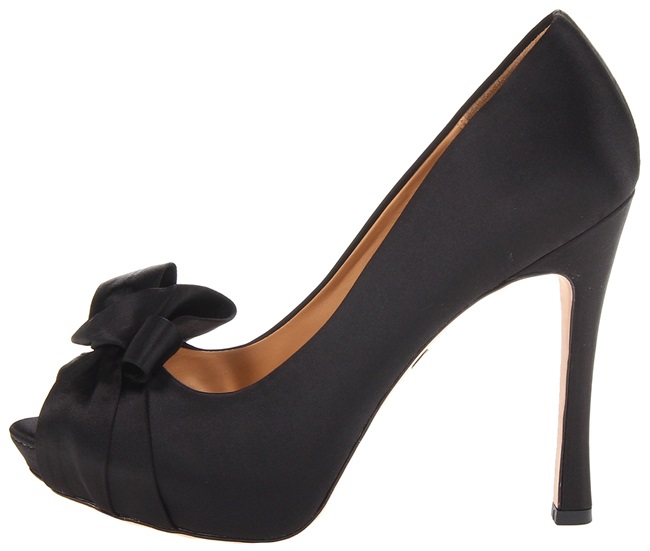 Badgley Mischka Pasquel Pumps, $235
Now if you're planning to wear the Pasquel pumps to a black-tie event such as a gala, do yourself a favor — don't go looking like you're a disco ball. Instead, slip into an elegant frock and be sure to pick a silhouette that will flatter your frame.
Now if I were Amber, I'd have chosen this stunning red strapless gown from Faviana. It features a flowy bottom that is universally flattering. The bright red color will also bring out her alabaster skin. Simply put, it's regal and it will make her look ravishing: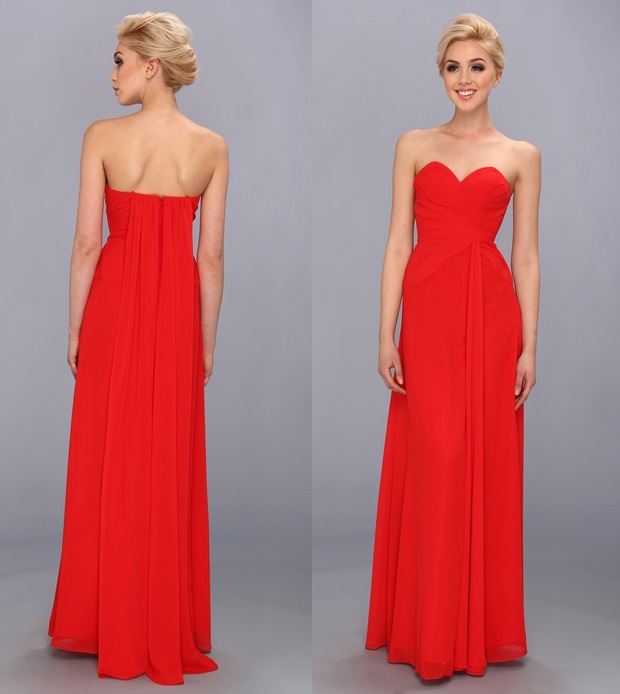 Faviana Strapless Sweetheart Gown in Red, $258