I didn't know Amanda Seyfried was that petite. Or perhaps I should say, I totally had no idea Charlize was sooo freakin' tall.
The two ladies stood next to each other during the photo call of A Million Ways to Die in the West in London recently, and while Amanda was lovely in her Alexander McQueen outfit, she looked like a little girl next to statuesque Charlize, who by the way, was in a pair of sandals with short heels.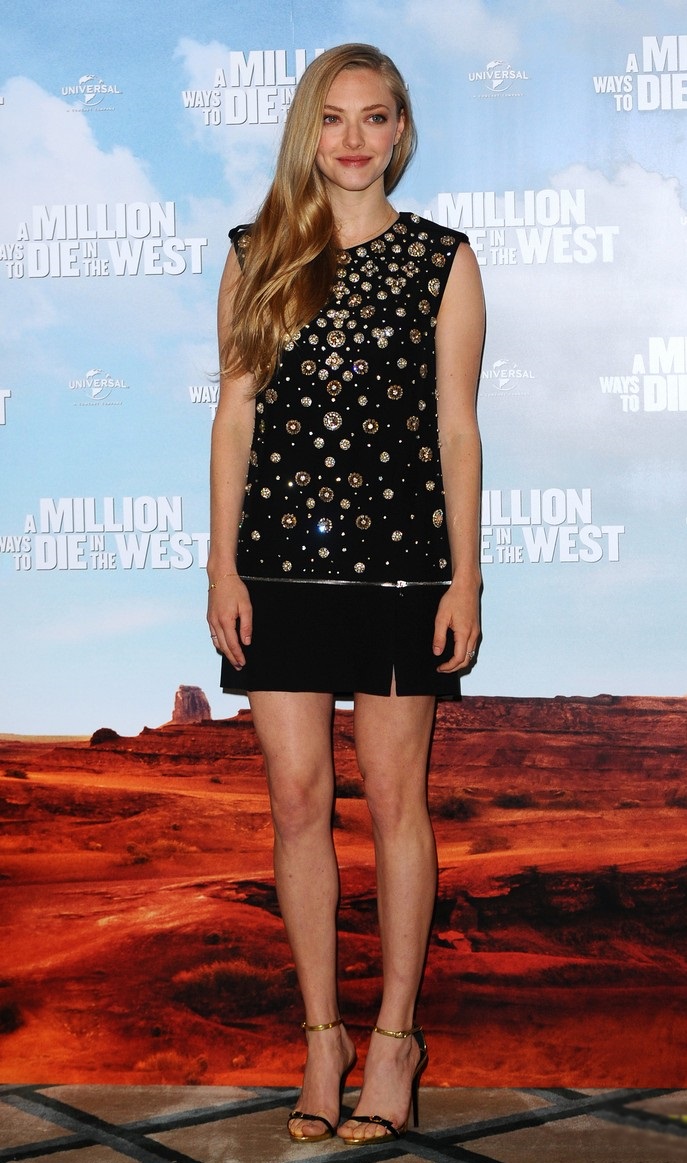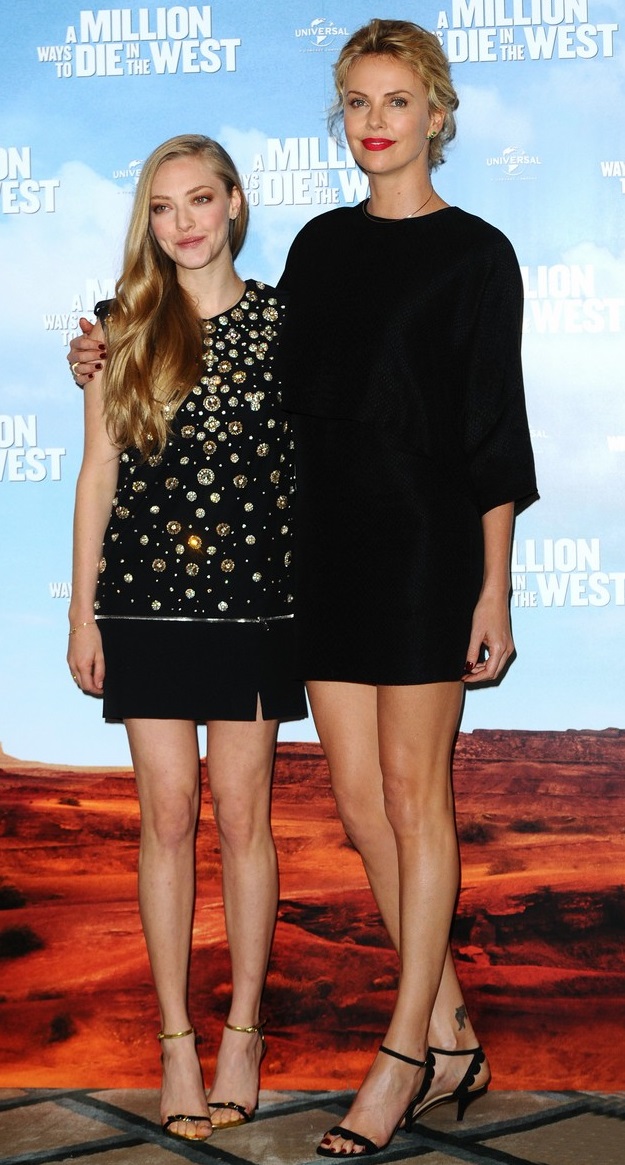 Amanda Seyfried and Charlize Theron attend the photocall of their new movie, A Million Ways to Die in the West, in London, May 27, 2014
See. Charlize managed to look like a giant next to her.
That said, I thought both ladies wore sandals that looked rather interesting. Charlize's pair came with scalloped straps while Amanda's heels were in that glam black-and-gold combo.
One look at Amanda's shoes and you can already tell they're from Giuseppe Zanotti. They're these sandals with sleek metallic barely-there straps that look like they're not enough to hold your feet in place: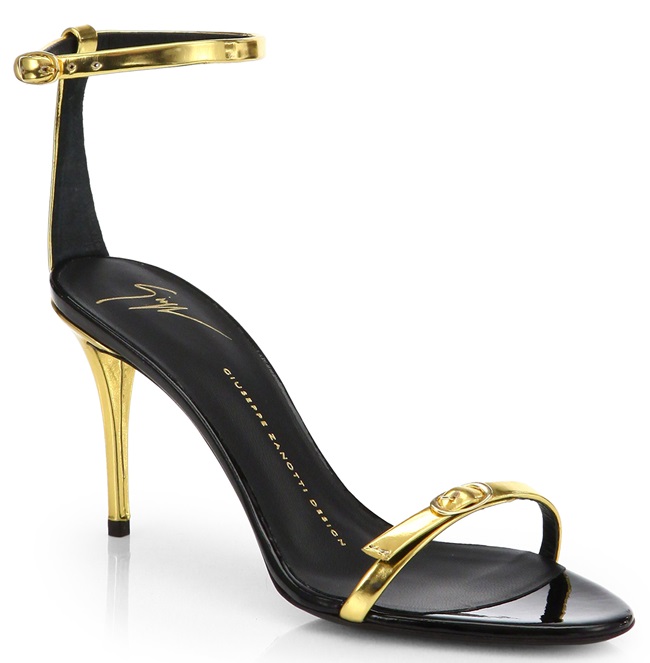 Giuseppe Zanotti Thin-Strap Sandals in Gold, $416.50 (was $595)
However, instead of 3.25-inch-tall heels, Amanda's shoes feature 4.25-inch-tall stilts, much like the like the red ones below. Both are currently on sale if you're interested to grab them.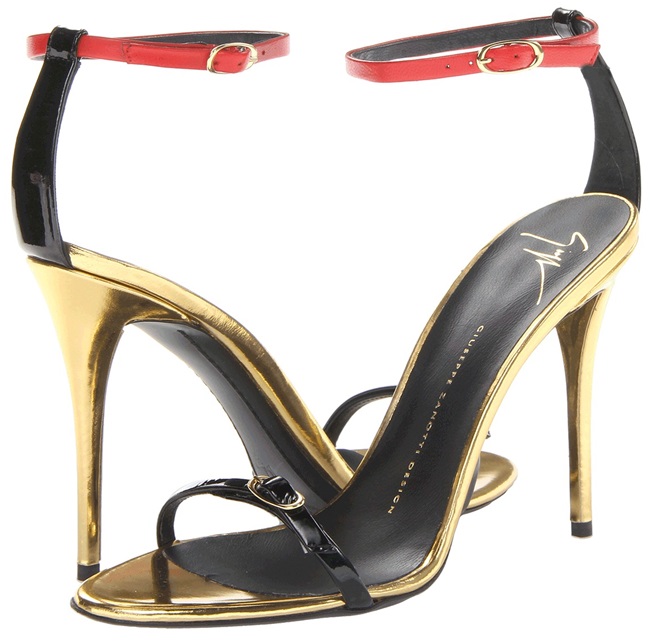 Giuseppe Zanotti Thin-Strap Sandals in Red/Black, $416 (was $595)
And as for Charlize's girly mid-heel sandals, those are from Loeffler Randall. They're called the "Lilit", and they feature scalloped ankle-wrap straps, as well as very comfortable 2.75-inch-tall heels.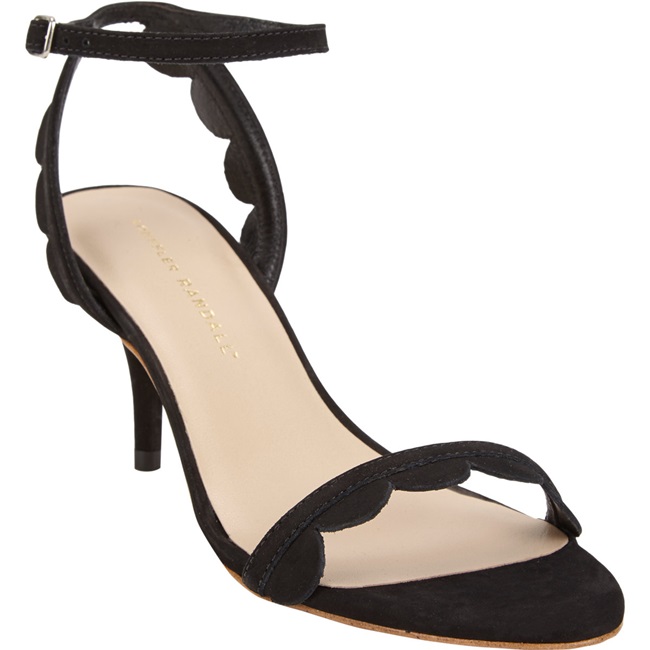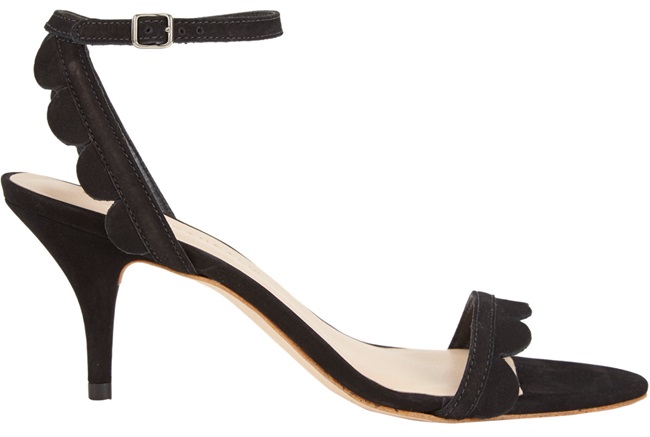 Loeffler Randall Lilit Scalloped Ankle Strap Sandals, $295
Now if I were to ask you to choose, which of the two would you prefer, Amanda's sleek and sophisticated thin-strap sandals from Giuseppe Zanotti, or Charlize's ultra feminine scalloped mid-heels?