Celebrities are just like us — we all have favorites — whether it's a pair of jeans or shoes that we like to use as often as we can.
For Amanda Seyfried, her latest go-to pair consists of pointy cap-toe pumps in black and white. She wore them for her appearance on the Tonight Show Starring Jimmy Fallon last week. And while in London for a movie promotion, she used the shoes to complete several outfits as well.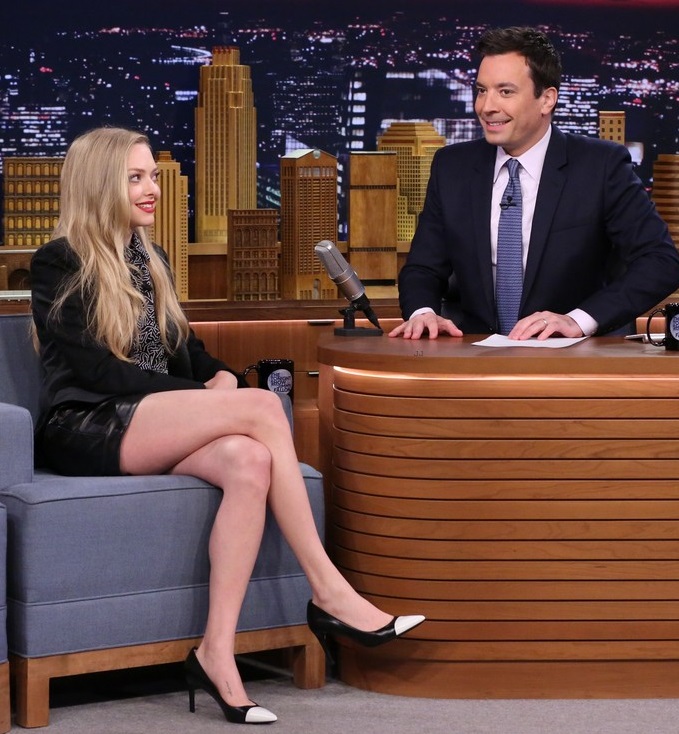 Amanda first appears with her cap toe pumps on "Jimmy Fallon", May 22, 2014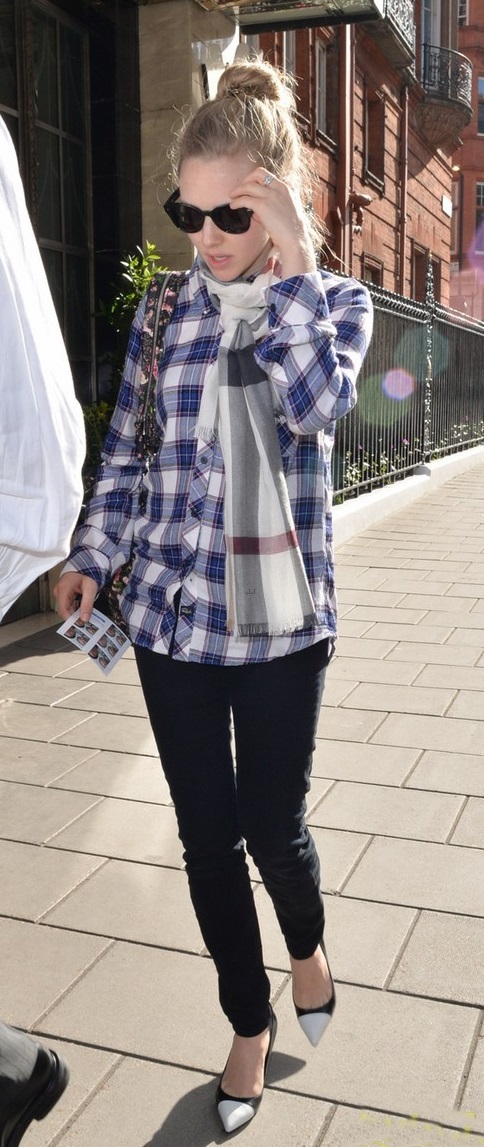 Amanda Seyfriend arrives at her hotel in London, May 25, 2014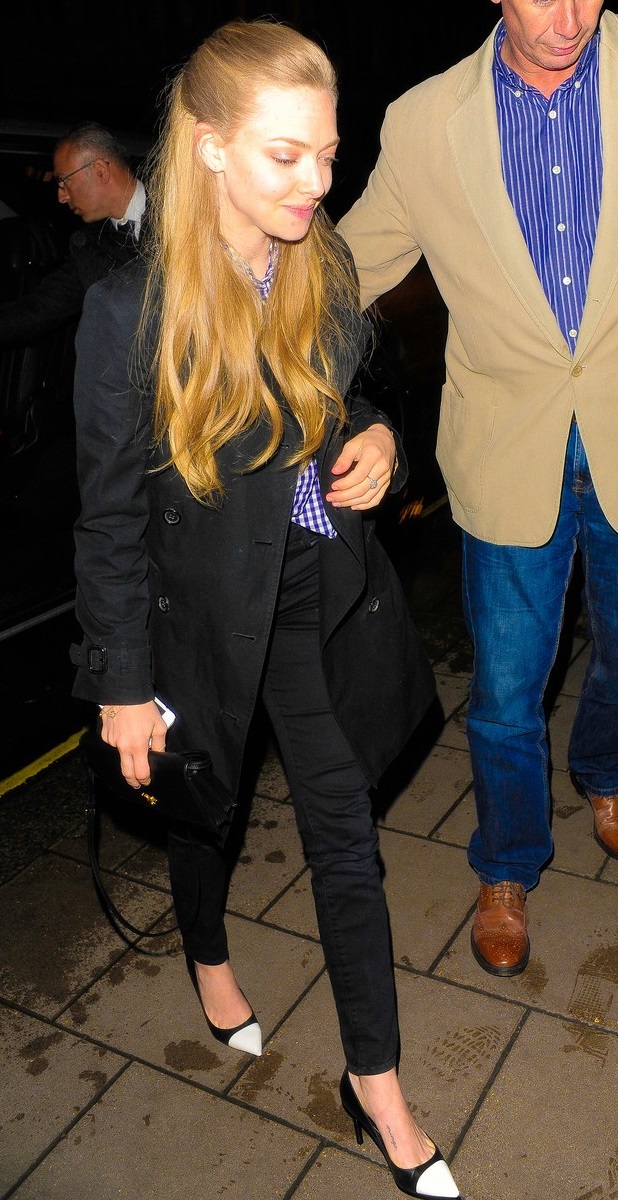 Amanda grabs some dinner at Nobu restaurant in London, May 27, 2014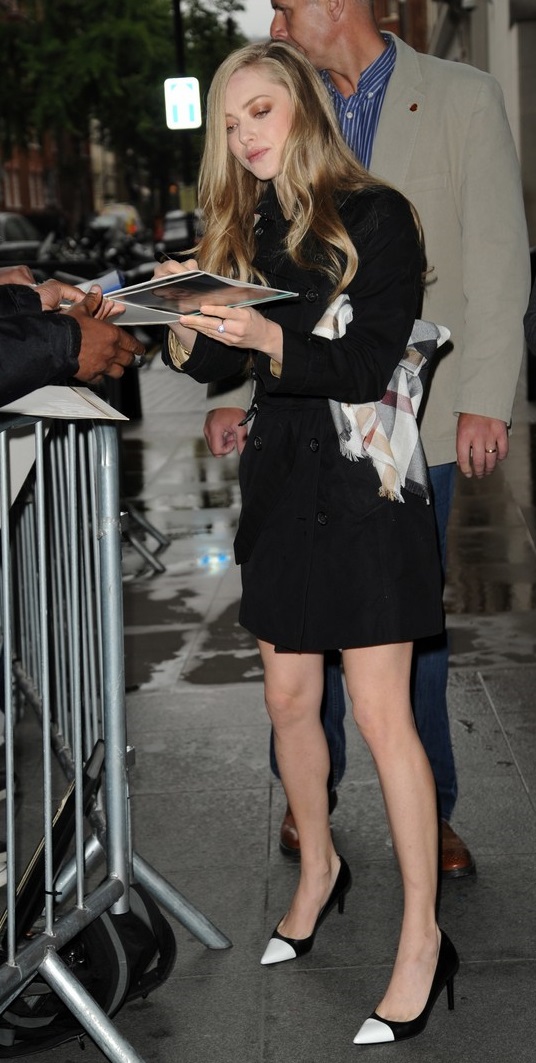 Amanda wears the shoes once again for her appearance at BBC Radio 1 Studios, May 27, 2014
I hear she also wore the same shoes for her appearance on "Ellen". I'm not surprised why she fancies them, of course, The shoes are a classic, and they seem really comfortable too — not too high, but just high enough.
I tried looking them up on the web, but couldn't find any details as of yet. However, I do have my guesses. At the top of my list is Saint Laurent. They look a lot like the Paris cap toe pumps, only, with the black and white in reverse: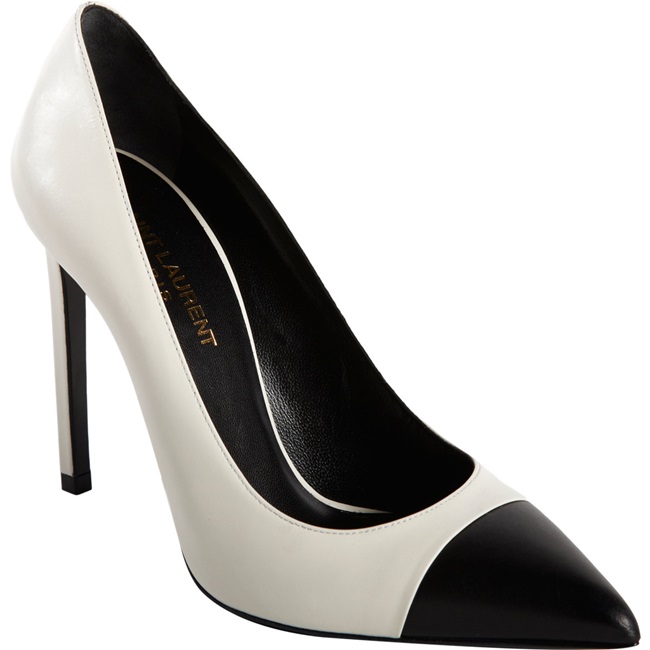 Saint Laurent Paris Cap Toe Pumps in White/Black, $695
My other guess is Manolo Blahnik. Amanda's pumps could be the "Bipunta", but in black and white instead of tweed and leather.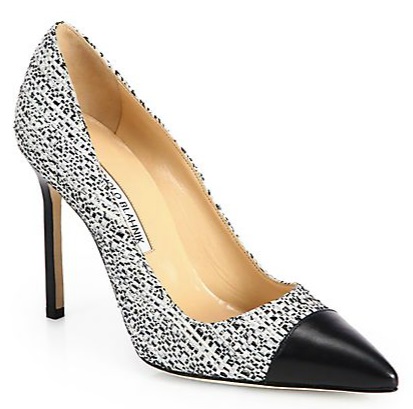 Manolo Blahnik Bipunta Cap Toe Tweed Pumps, $645
So what do you think? Are Amanda's two-tone pumps from Saint Laurent or Manolo Blahnik? Or could they be from some other label like Jimmy Choo, Sergio Rossi, or Gucci? Better yet, perhaps you can help me ID her heels instead. Any ideas?