Are you a Percy Jackson fan?
I am. I watched both (movie) adaptations for two reasons — I'm fascinated with Greek mythology, and because I think Logan Lerman is seriously hot. Little did I know that his sidekick, the oh-so pretty Annabeth (portrayed by Alexandra Daddario), would outshine him by going full frontal (boobs, butt, and everything else naked and exposed for the entire world to see) for her role as Lisa Tragnetti on the new TV series, True Detective.
Yep, Alexandra dared to bare it all, and because of that, she is making this week's headlines. I'm not sure if I can post the R-rated screen-shots here, so I'll leave it up to you to do the searching.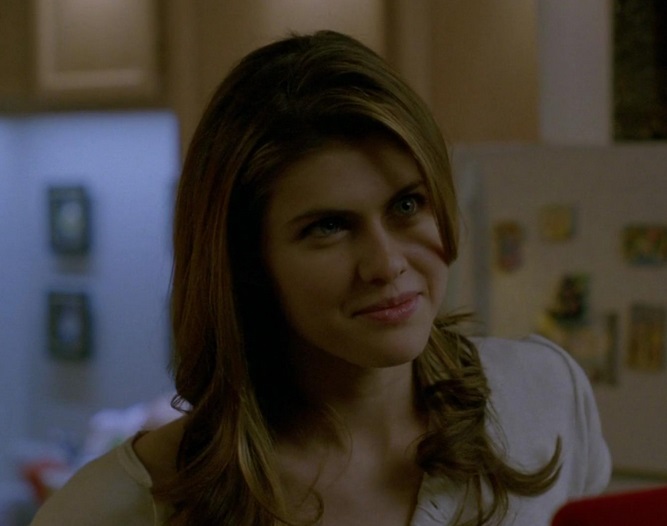 Percy Jackson's Alexandra Daddario plays the role of Lisa Tragnetti on True Detective
I seriously never thought Alex had it in her. Maybe it's because she looks so innocent and angelic on TV that I kind of assumed she's the Hilary Duff type. Looks are indeed deceiving, no?
That said, I got curious with Alexandra and stalked her for a few minutes today. I found this really cute shot of the actress on her Instagram account. This was taken last September, and I'm loving the white prim frock she's wearing. I also love the way she unexpectedly finished the dress with bright yellow ankle strap pumps.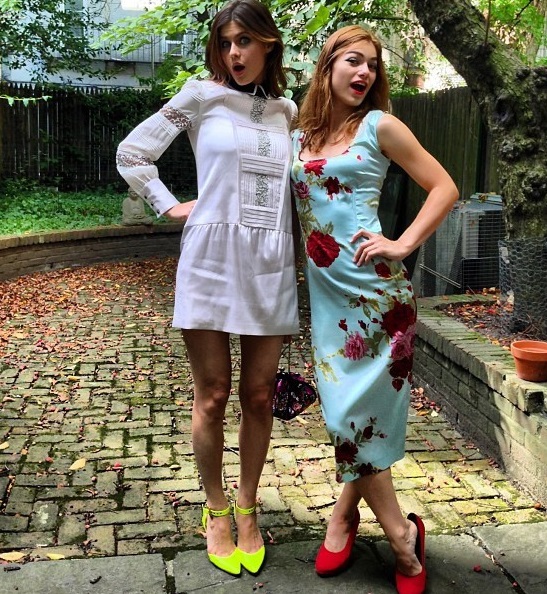 Alexandra Daddario wears a prim white frock and caps it off with bright yellow ankle strap pumps
I think the combination is fresh. It's old-fashioned yet modern. Plus, it's really hard to ignore those shoes. Poppy yellow pointy ankle-strap pumps aren't exactly that common. I actually tried searching for her heels online but couldn't find any information. Any idea where she scored the pair?
In any case, if you want to steal Alex's style here, you can try grabbing these platform pumps from Privileged instead. They're not pointed nor are they slim and sleek like her pair, but they're certainly just as bright. Besides, they'll only set you back an easy $80: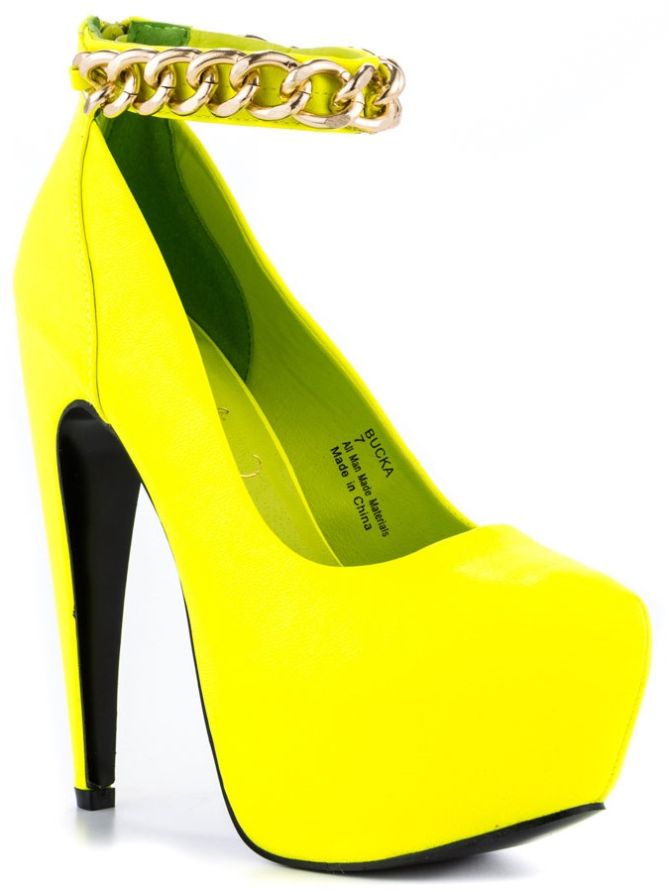 Privileged Bucka Pumps in Neon Yellow, $80