It's usually against good grooming to walk out of your house with wet hair on your head. But then again, if you're as hot as Alessandra Ambrosio, you get a free pass.
The Victoria Secret supermodel was seen exiting her home in Brentwood, California, with her brunette locks still in need of a good blow dry. Of course, the wet hair did little to distract anyone from Ale's sexy summer attire.
Her outfit, which mainly consisted of a grey maxi dress, came detailed with a low-cut neckline and a large cutout at the midsection that exposed her toned tummy. The skirt of her dress was fashioned like a wrap so each time she took a step, her legs would show. Alessandra complemented the summer frock with dark peepers, a denim jacket, and a Birkin bag, both of which she draped along the crook of her arm.
What got my attention, however, weren't any of these details. What made me take a second glance were the colorful strappy sandals she used to go with the dress. They were crafted from a mix of materials like snakeskin and green leather, and they looked really pretty.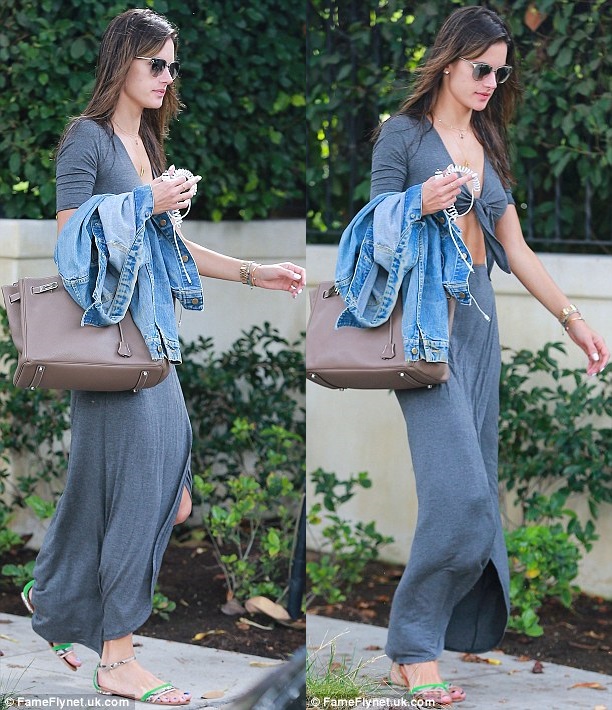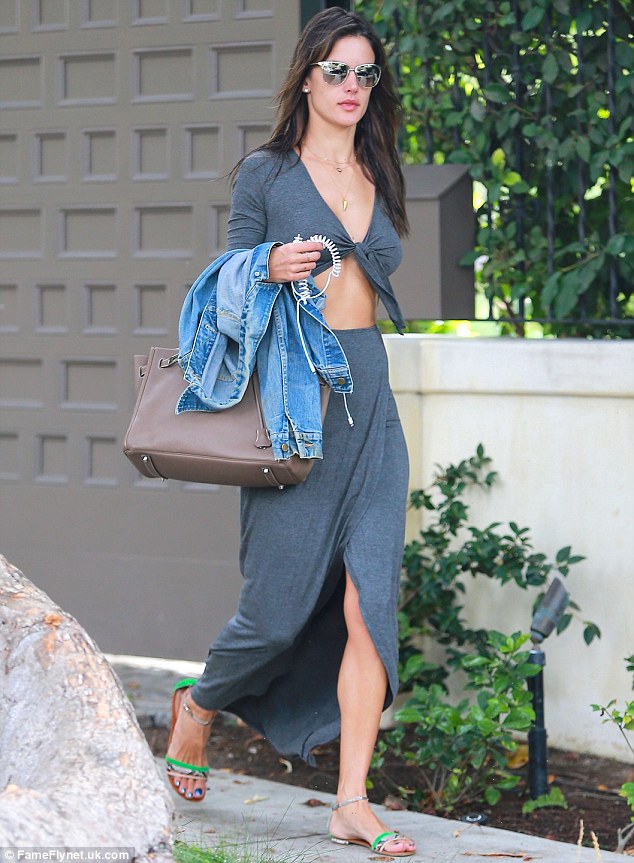 Alessandra Ambrosio exits her home in Brentwood, California, on Friday, August 8, 2014
Do you approve of Alessandra's latest summer style?
Yes, she looks amazing here — per usual. But while her dress looks wonderful, I'm actually more intrigued by the footwear. Any idea where she scored the pair? Can you help me ID them?
I'm actually very interested to find out if they're affordable enough to own.
While I tried, I couldn't find anything on Ale's sandals on the web. I may actually have to wait a few more days before someone puts a name on those shoes.
In the meantime, however, allow me to show you another pair that's worth considering. These are from Ted Baker, and are slightly similar to Ale's shoes in terms of color and texture. The sad part is that a pair will set you back a relatively high $155. Think they're worth it?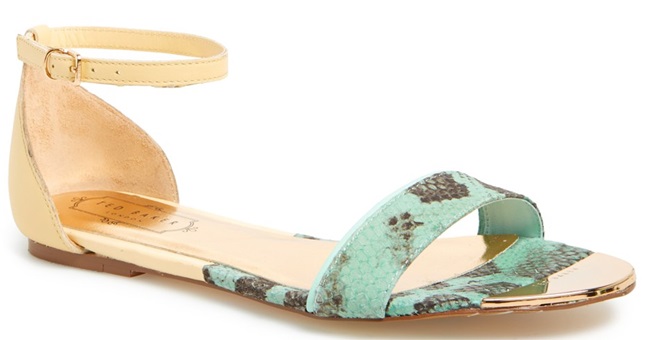 Ted Baker Nayna Sandals, $155