There are models who look perfect no matter what they wear. Alessandra Ambrosio is one of them. And when she's all dolled up, she's even more stunning. This week, the Victoria Secret runway mannequin attended a Christian Louboutin handbag collection launch held at Chateau Marmont in LA, and as expected, Alessandra looked picture perfect.
For the occasion, she slipped into a white jumpsuit that flaunted her mile-long legs and gave a glimpse of her cleavage. She capped off the number with a colorblock clutch (most likely from Louboutin) and a pair of amazingly gorgeous lace-up stilettos, also from the designer. Simply put, Alessandra looked white hot at the event.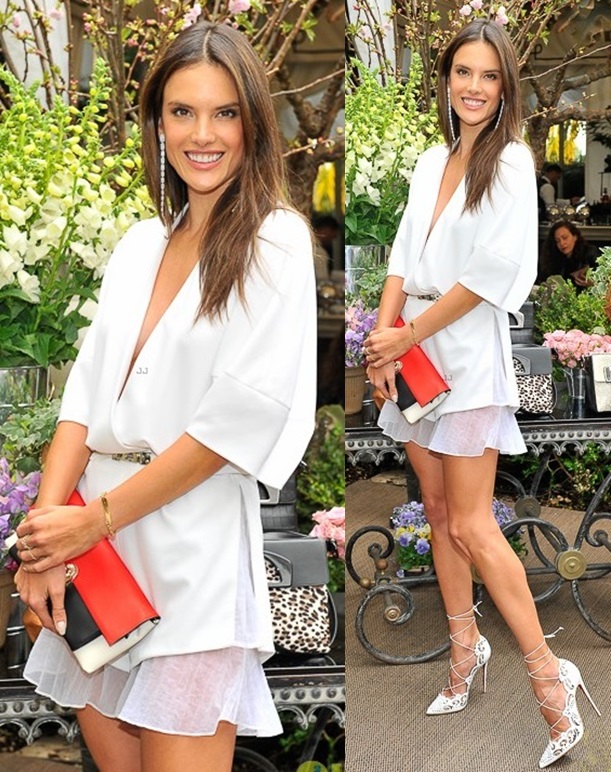 Alessandra Ambrosio attends a Christian Louboutin handbag collection launch at Chateau Marmont in Los Angeles, on March 25, 2014
I love the outfit. I don't think I'll be able to wear it because I'm not that daring, but it looks good on her. Even more fascinating are the shoes. Oh. My. Glorious. They are exquisite, aren't they?
Those are the "Impera" pumps from CL. They feature lasercut and scallop detailing all around the shoes, and are fashioned with leather lace-up closures that wrap all the way up to the ankles. They're pretty fancy, and may even work perfectly with a wedding gown if you're a bride-to-be.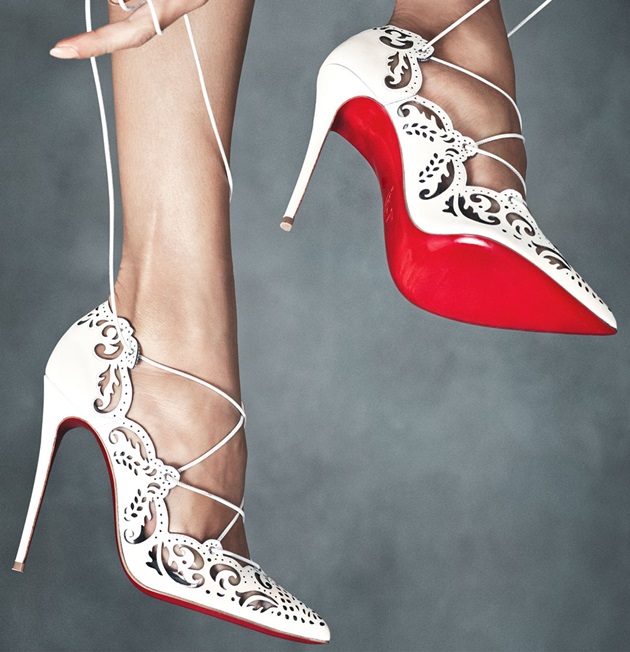 Christian Louboutin Impera Lace Up Pumps in White, $1295 
I bet you want a pair for yourself, yes?
If I'm not mistaken, you can score one online over at Neiman Marcus. That is, if you're willing to spend roughly $1300 for a pair of shoes.
As for me, that amount sounds a little too much so I will stick to what I can afford. A great alternative to try would be the Alice + Olivia Dina Laser Cut Pumps. This pair doesn't have the lace-up details, but the intricate cutouts are there.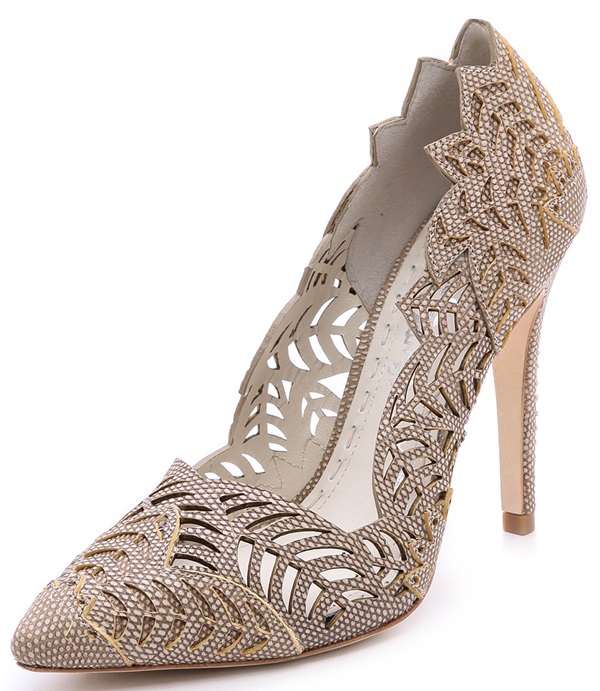 Alice + Olivia Dina Laser Cut Pumps, $395
For those wanting the lace-up look, what I can recommend would be these sandals from Schutz. The "Fiorenza" feature 4-inch tall heels and lace-up closures that start from the toes all the way up to the ankles. They're quite flirty, and will look great with jeans and dresses.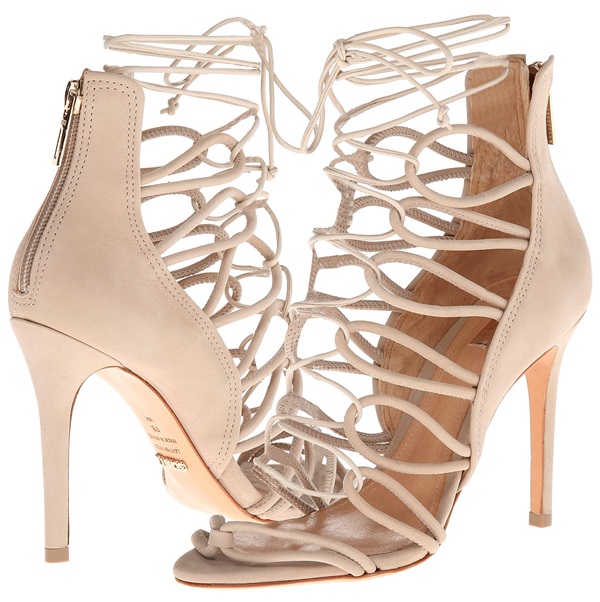 Schutz Fiorenza Lace Up Sandals, $260