I have to be honest with you, I wasn't really aware of who Abigail Spencer was up until I saw these pictures of the actress. I'm not a Mad Men fan, so I don't watch it, although I do know January Jones; I've seen Cowboys vs. Aliens, but she wasn't exactly memorable in that movie; and, well, she just never stood out to me, that's all.
Of course, that changed after seeing the brunette beauty look all sultry and sexy in a black leather number while at the premiere of Rectify Season 2  in Los Angeles last Monday.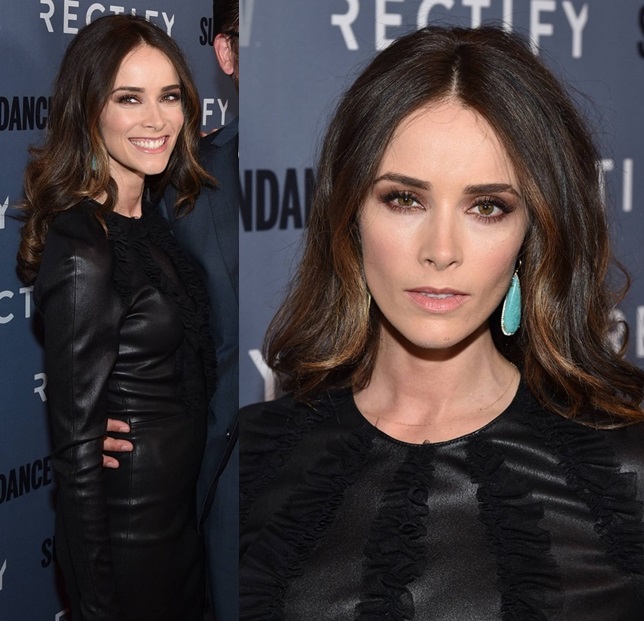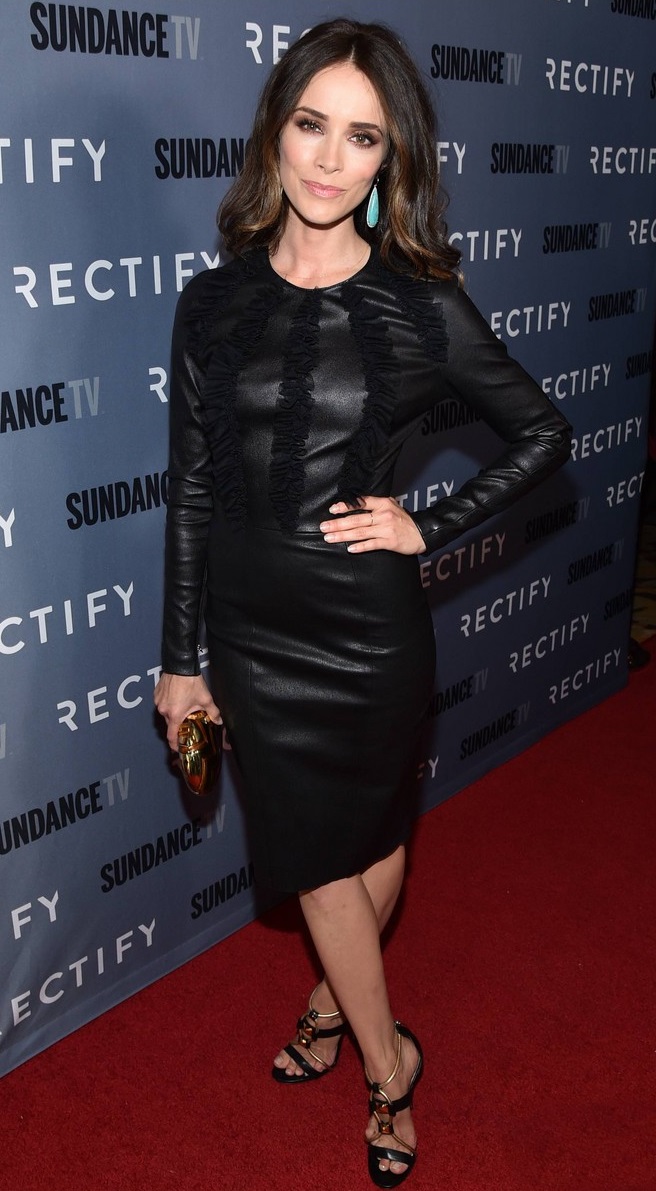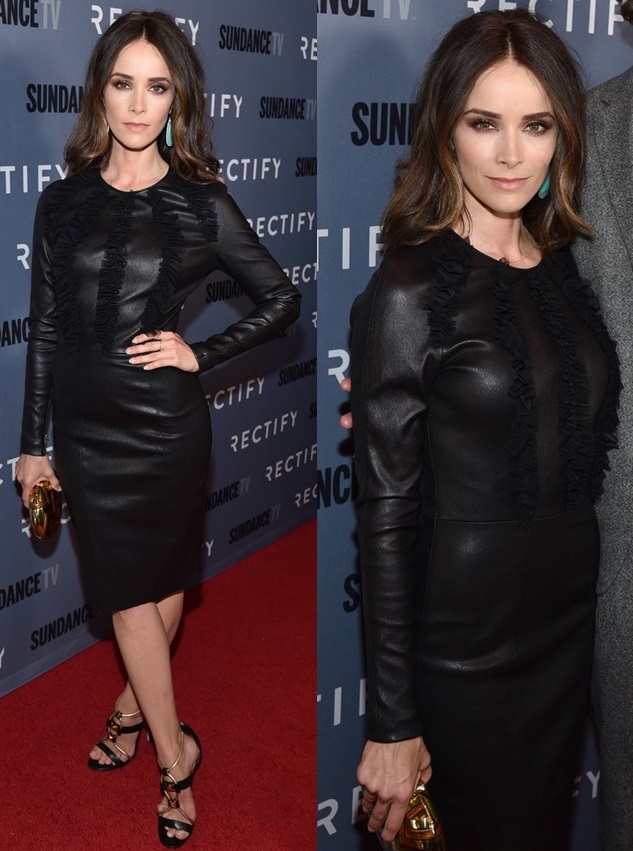 Abigail Spencer attends the premiere of Rectify Season 2 in Los Angeles, California, on June 16, 2014
Abigail rocked the Thomas Wylde dress she wore to perfection. She complemented the piece with turquoise teardrop earrings, a gold box clutch, and a pair of super glam gold-detailed sandals from Jimmy Choo.
Speaking of the sandals, her shoes are completely to die for. They're called the "Venus". They feature metallic gold tube-like straps, gold studs at the center, and smooth black leather straps at the sides and heel counters. The heels on these shoes are an easy 3.5 inches tall so they're actually very comfortable. Here's a closer look:
Jimmy Choo Venus Sandals, $477 (was $950)
You like?
The most important thing you need to know about these shoes right now is that they're temporarily on sale at almost 50% off — down to $477 from a really high $950. If you want a pair, I suggest you click the buy button below and order immediately.  I hear the price will go back up in a few days, so hurry!